Are Autonomous Drones
The Future Of Spray Coating?
Are Autonomous Drones
The Future Of Spray Coating?
It's a bird… It's a plane…No, it's autonomous coating of the future!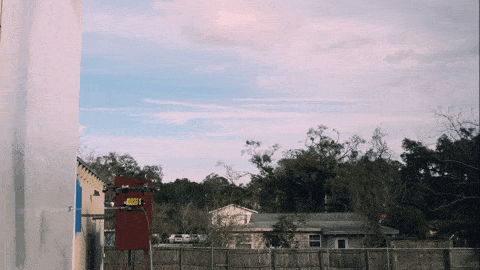 When it comes to technology in the mechanical drone industry, it has gone into overdrive over the past few years.
You might be wondering, what is an autonomous drone, and what purposes does it serve?
Autonomous drones are unmanned aerial electronic machines that utilize artificial intelligence and computer vision for self-flying aerial actions through integrated circuitry and programming.
What Are
Autonomous Drones?
In the past, autonomous drones and UAVs were only used for military purposes for spying, surveillance, inspection, payload carrying, and other military-grade missions. However, in the past few years, civilian-grade autonomous drones have also become incredibly popular and are being created by companies for consumers all around the world. Drones that can fly autonomously have no bounds. Whether they're being flown indoors, underground, in the sky, or anywhere at all, they're smart enough and capable enough to provide you with the purpose that you need.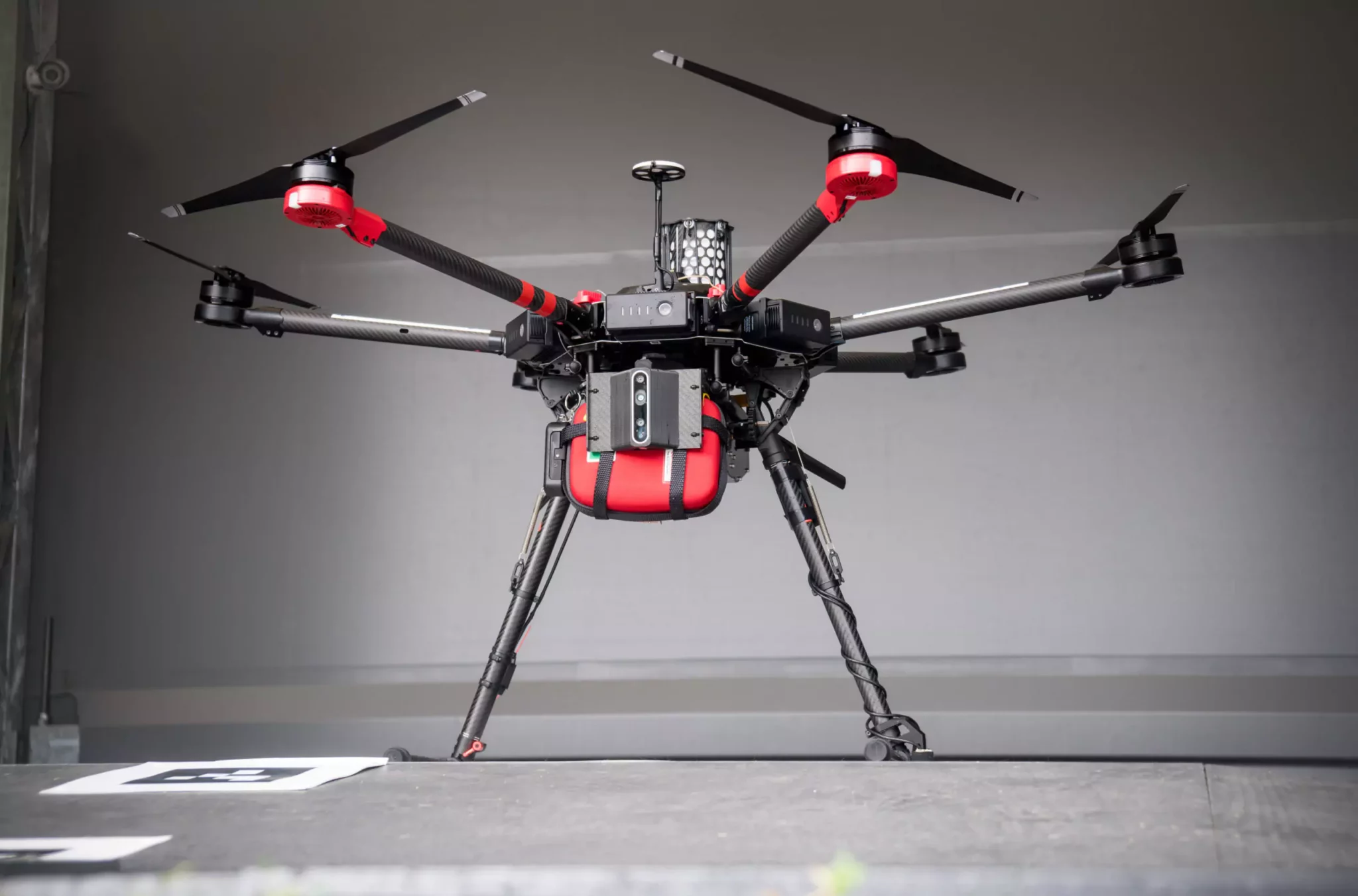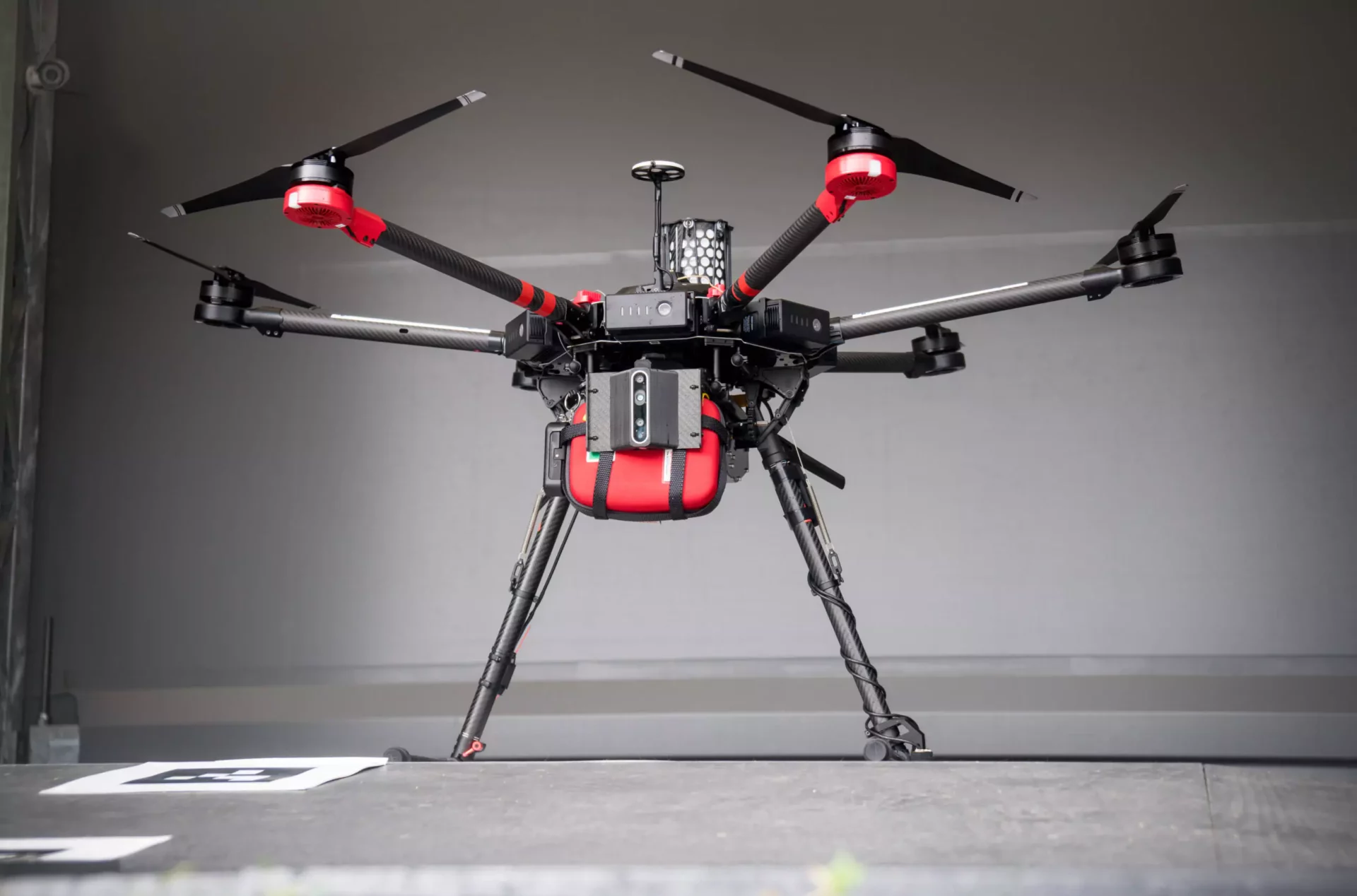 Developing a drone is easy, and applying coatings can be relatively easy. But developing a computer-controlled autonomous industrial drone that can apply coatings is quite challenging. A lot of skill and expertise has to get the drone to apply a good quality coating consistently and reproducible. The benefits of using this type of drone, such as reduced application time, less environmental waste, and increased safety for applying coatings at height, are well worth the intense effort. These on-site autonomous industrial drones are tethered to the ground for their power and coating supply. Still, they have the freedom to fly autonomously depending on the area to be coated. It uses unique flight control software to apply coatings more accurately, and it's also able to capture valuable coating data. 
Why do we say this is
a smart solution?
While drones fly well, robots perform repetitive tasks well, and these new autonomous drones have combined the best of both worlds. Controlled robots contact a structure to take steel and paint thickness measurements, while computers control a specially designed spray coating system.
On-site autonomous industrial drone solutions have grown in popularity because of their immediate on-site availability, convenience, and large-scale production capabilities. Deployed on-site, an autonomous industrial drone is always available to apply coatings, enable more efficient and frequent site and equipment inspections, collect data consistently and persistently, eliminate human error, and gain actionable AI-driven insights.
How Can I Use Them In My Business?
Autonomous drones are highly-adaptable to business needs. For example, you can launch one autonomous drone or combine multiple systems depending on the coverage requirements of each industrial site. Even if you're off-site during the drone mission, you can view site conditions in real-time and receive alerts and operational insights. If you're not available during the mission, the system automatically generates reports based on mission findings for review at a later time.
Designed to integrate into operations flawlessly, autonomous industrial drones solve many operational challenges from the sky – from strengthening safety and security measures to streamlining maintenance. Yet it's important to remember not all autonomous drones are created equal.
Ok, Where Do I Sign Up?
Before investing in an autonomous drone solution, consider the features that will be most important to you and what you require from one. It's important to realize that not all drones can do the same functions. If you are looking for a drone that can give you an eye in the sky for your coating projects, one of the lower-end drones could work for you. However, if it's an all-around coating solution like we have discussed today, several organizations are currently working on this technology, but it is still in its infancy. Some companies have broken ground with solutions past just doing demos, such as Apellix. If you want to know more information on autonomous drone solutions, send us a message or call us anytime. 
Also, be sure to join our mailing list, so you don't miss out on more content like this.
WANT TO BECOME A
CERTIFIED POLYUREA APPLICATOR?
A small investment for coating equipment and products will get you started in a new polyurea, polyurethane, and spray foam business or increase the revenue of an existing company. With no franchise fees or royalties, starting a business or other ArmorThane dealer business is a relatively low cost venture.
We provide personal training to get your new polyurea or polyurethane system up and going. Plus, we have a dedicated support team ready to assist you anytime you need us. We sell to dealers around the world who use our products for a wide variety of applications. These include everything from truck bed liners to animal habitats.

NO FRANCHISE FEES

TRAINING PROVIDED

24/7 TECHNICAL SUPPORT

MARKETING ASSISTANCE