Nigeria ArmorThane Dealers Visit U.S. Headquarters
Owner, Tina Okoye, became an ArmorThane dealer six years ago and has now opened three locations in Nigeria and started in Ghana a year ago.   Ms. Okoye had previous experience in the coatings industry and after researching business options, chose ArmorThane as the best supplier.  Her criteria involved both product line and relationship.  She credits ArmorThane for being responsive to her needs.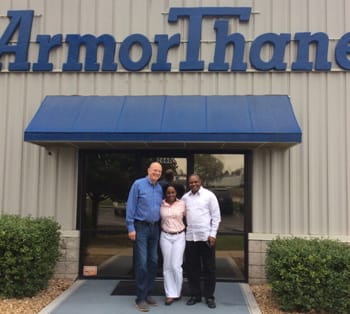 The sprayed-on coating business primarily targets architects for repair and new construction of decks, balconies and roofs.  However, coating water containment and natural gas pipes is on the rise.  Growth is also expected to come from new products, particularly blast mitigation, and selectively adding locations.  With a strong business management model and attention to detail, word of mouth has been a big part of her success.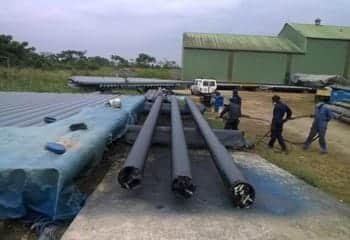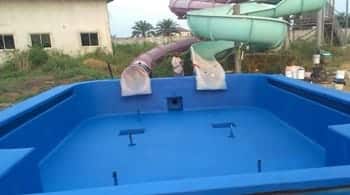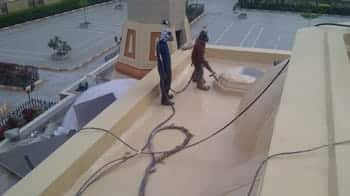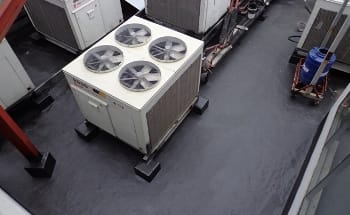 A small investment for coating equipment and products will get you started in a new polyurea, polyurethane, and spray foam business or increase the revenue of an existing company. With no franchise fees or royalties, starting a protective coating business or other ArmorThane dealer business is a relatively low cost venture. 
We provide personal training to get your new polyurea or polyurethane system up and going. Plus, we have a dedicated support team ready to assist you anytime you need us. We sell to dealers around the world who use our products for a wide variety of applications. These include everything from truck bed liners to animal habitats.