BRIDGE DECK WATERPROOFING
BRIDGE DECK WATERPROOFING
THE IDEAL BRIDGE DECK
WATERPROOFING SOLUTION
For nearly thirty years, advanced polyurea technology has been employed as a protective coating and waterproofing membrane for diverse engineering and construction applications, including bridge deck waterproofing. Polyurea coatings have proven to be one of the most resilient, durable, long-lasting, impermeable, and dependable waterproofing membranes in the industry. 
Structures that lack the protection of polyurea coatings, or have traditional protective coatings in place, are more likely to show signs of premature decay, rust, corrosion, and other damages due to prolonged water exposure. 
To maintain the structural integrity and safety of bridge decks, it's important to apply a coating such as a polyurea that can withstand anything and everything Mother Nature can muster.
Here's what you need to know about bridge deck waterproofing. 
Why Is Bridge Deck
Waterproofing Important?
Bridges withstand heavy traffic, which often causes the concrete deck to develop tiny cracks. Cracks are bad news for any concrete structure because they allow water to seep into the deck and corrode the reinforcing steel. This corrosion and deterioration can weaken the bridge's structural integrity, increasing the potential for partial or total collapse. 
In addition, the steel supports that hold the bridge structure in place are also prone to rust and corrosion caused by environmental factors such as weather conditions, road salt, and steady usage if they're not appropriately protected. That's why keeping excess snow, ice, salts and water away from bridge decks is extremely important to protect the bridge and extend its lifespan.
The best way to protect bridge decks from premature deterioration is by waterproofing it. Bridge deck waterproofing is the process of applying a protective, waterproof coating to the bridge deck to protect it from environmental and structural damages, such as corrosion and rust.  
Bridge deck waterproofing can be applied during the bridge construction phase or many years later as a restoration program.
Not only does bridge deck waterproofing extend the lifespan of decks, but it can also save money, reducing the need for expensive maintenance and rehabilitation. 
Multiple systems have been used to protect bridge decks from corrosion and damages; however, these other systems often fail over time. Properly applied bridge deck waterproofing using a polyurea coating, on the other hand, ensures the bridge is safely waterproofed for many years and significantly extends the lifespan of the bridge compared to other waterproofing processes. 
What Are the Advantages of Using
Polyurea in Bridge Deck Waterproofing?
In addition to the extremely easy application and fast curing times, there are many reasons why polyurea coatings are the ideal solution for bridge deck waterproofing: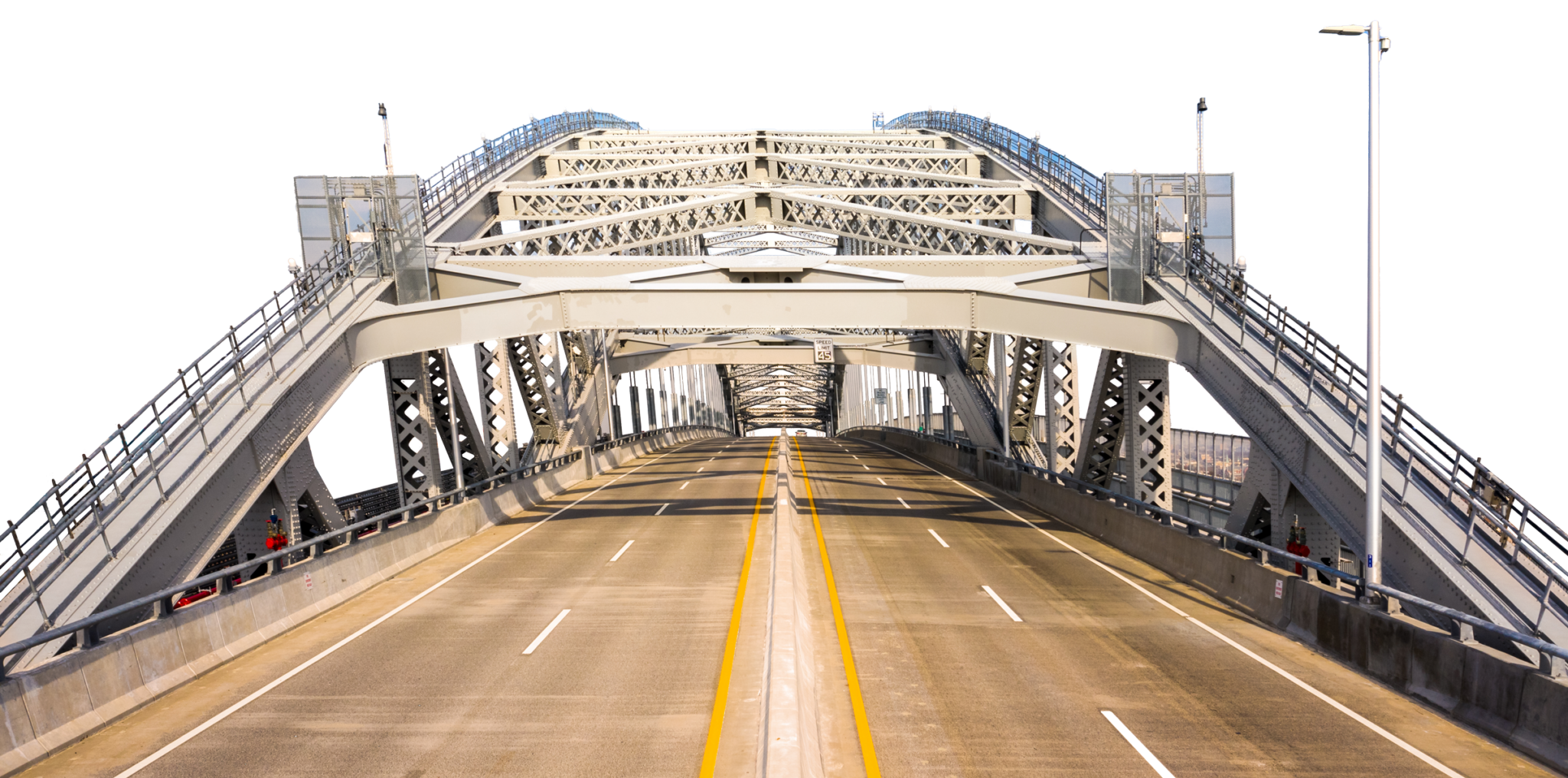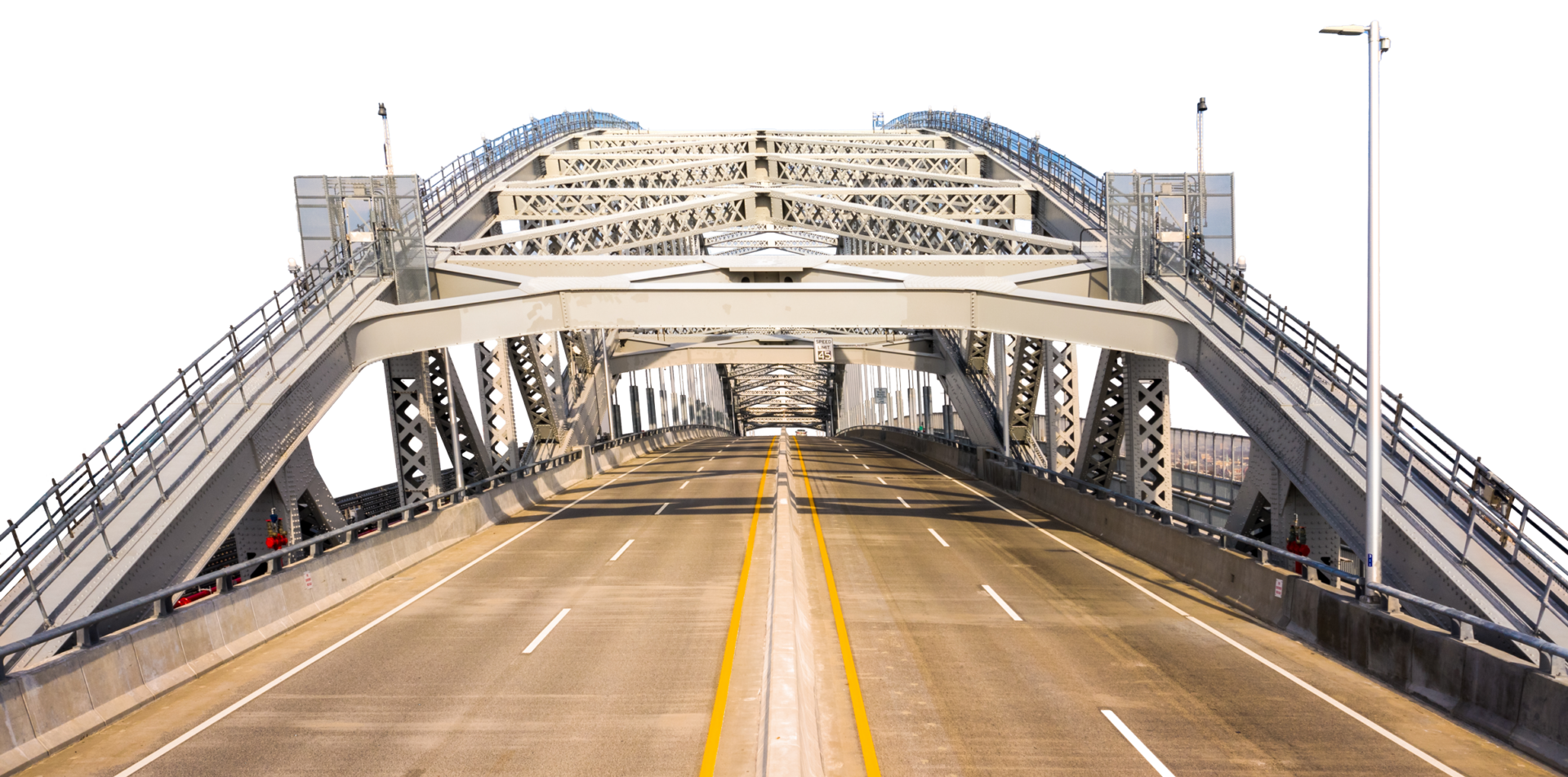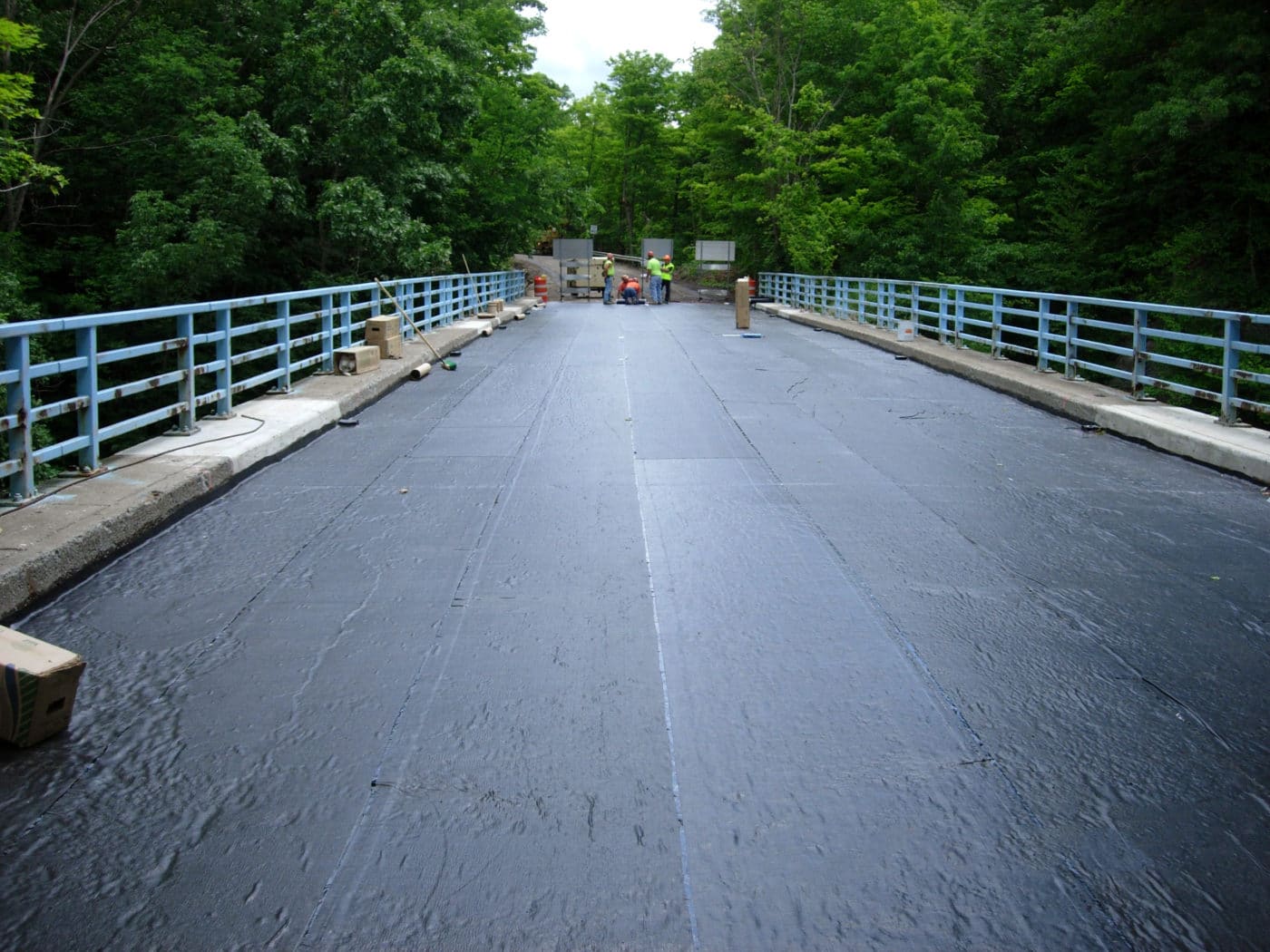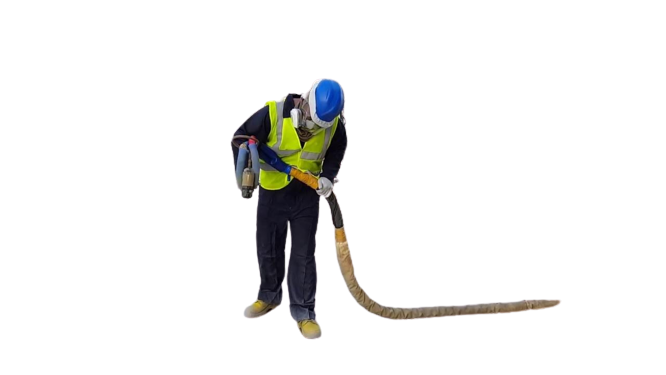 Superior chemical resistance to many acids, hydrocarbons, alcohols, and industrial liquids.
Thermal stability to a wide range of temperature variations
Very good abrasion resistance, protection and appearance effects.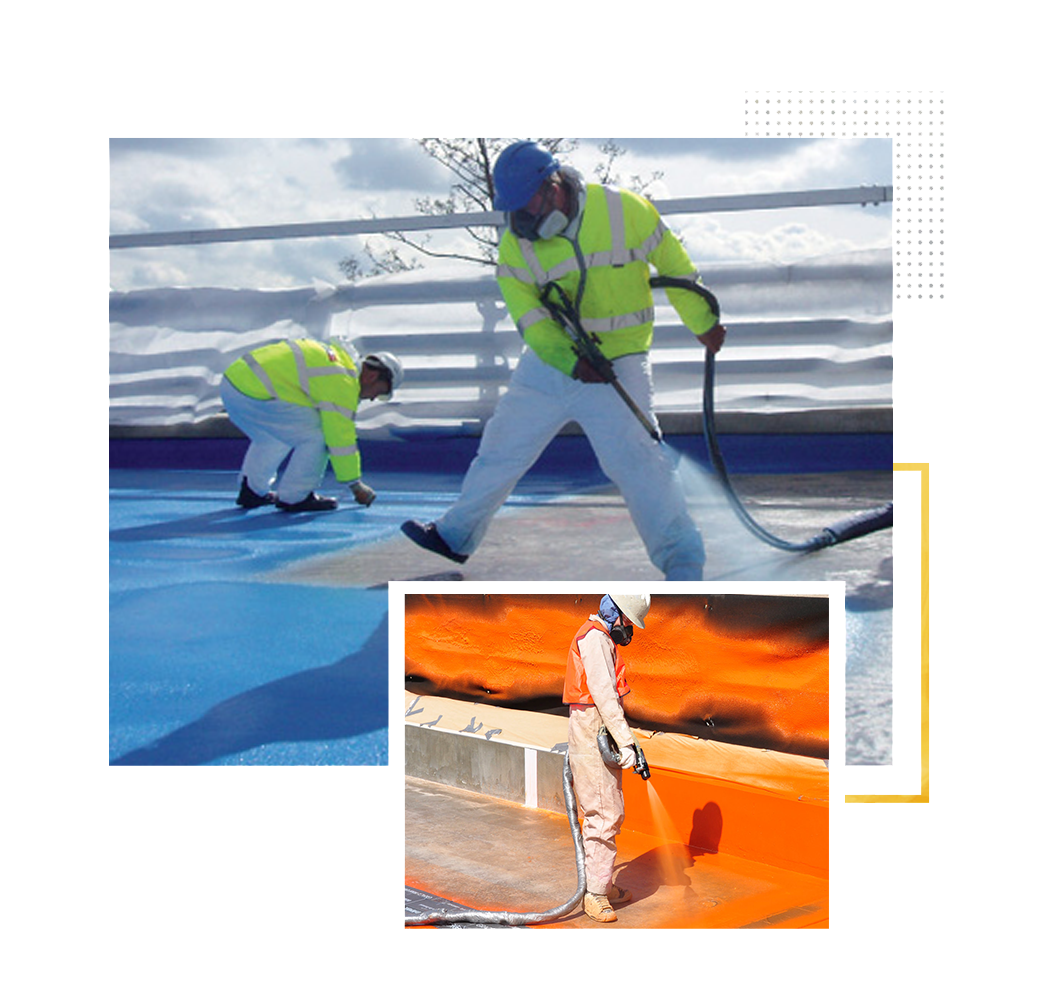 Choose ArmorThane for Bridge Deck Waterproofing
ArmorThane is committed to providing top-quality polyurea waterproofing products suitable for various applications, including bridge deck waterproofing and protection. We're proud to be a US company that provides US made chemical and equipment. We stand by our polyurea waterproof coatings, which have fast-reacting and curing properties with strong adhesion capabilities. These polyureas protect any structure they coat against the elements. 
To learn more about our products and the advantages of polyurea coatings, please contact us by clicking here.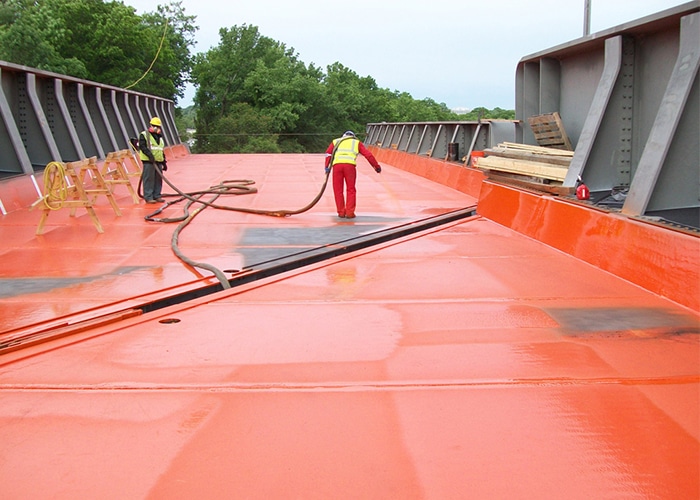 Waterproofing / Weatherproofing
Ultimate weatherproof coatings to strengthen and waterproof structures. Polyurethane, polyurea coatings for permanent wood, metal, concrete protection.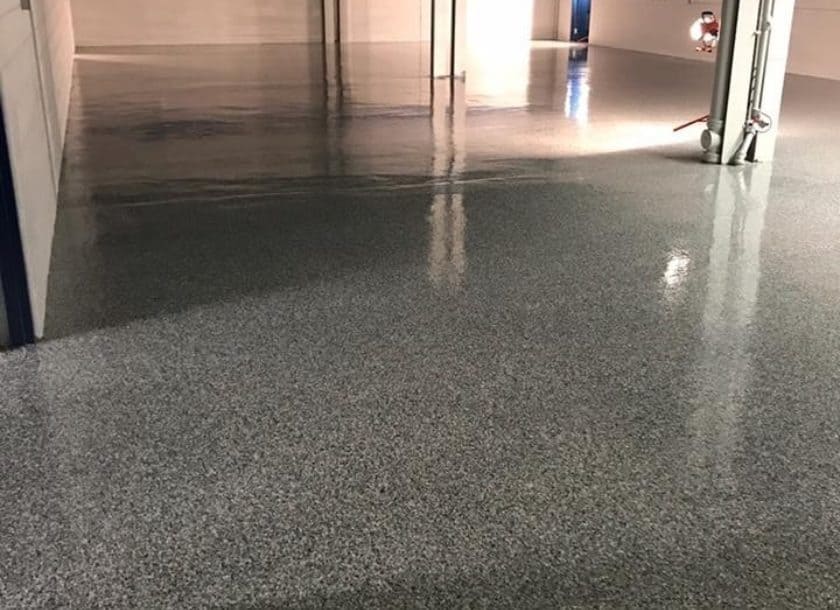 Cannabis Grow Facility Floor Coatings
Like every other new industry, widespread acceptance and market expansion bring regulation to the cultivation of cannabis.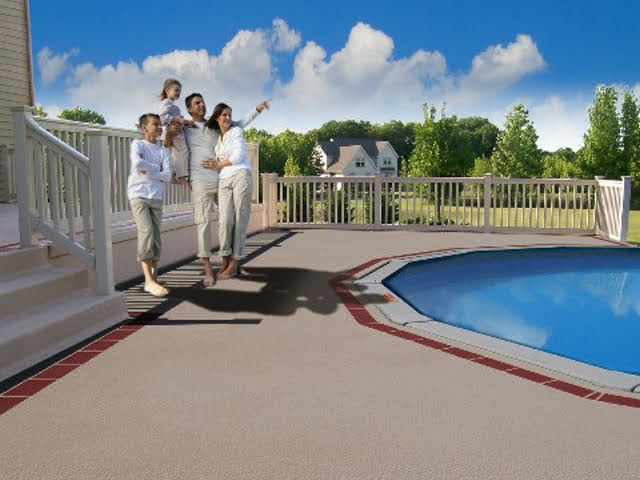 Pool Deck Resurfacing
We can help re-design your pool deck and outdoor living area with decorative concrete with a beautiful new look. We have many concrete resurfacing options including polyaspartics, polyurethanes,& polyurea.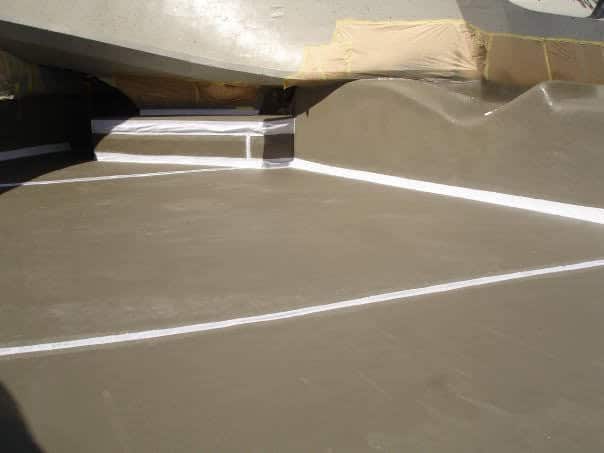 Concrete Coatings
ArmorThane protective coatings and concrete sealers are durable, chemical resistant and attractive. Especially developed for concrete, these coatings can withstand the harsh elements and wide range of temperatures for many years. They bring a more professional and attractive look to concrete surfaces.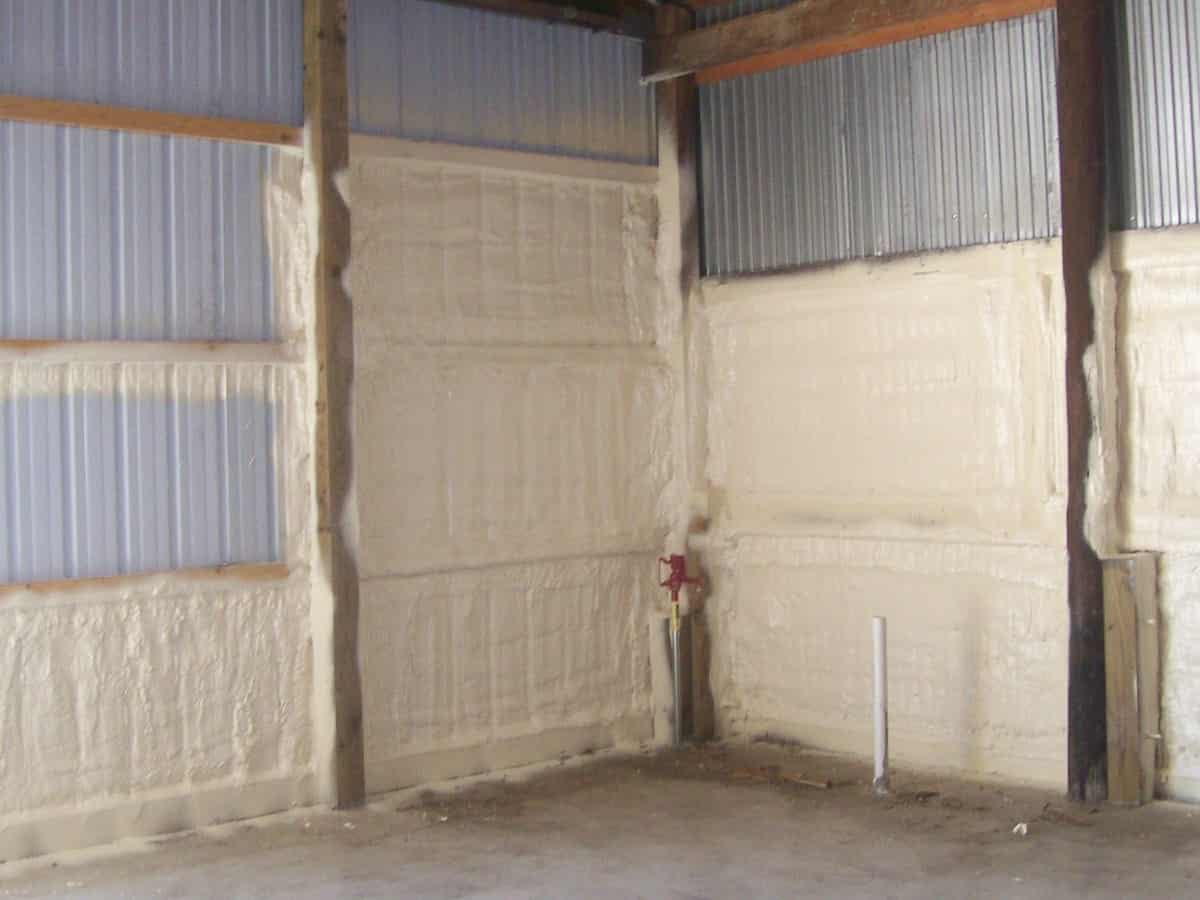 Spray Foam Insulation
Polyurethane expandable spray foam insulation becomes rigid giving high R-Value which lowers utility bills, actually strengthens structures.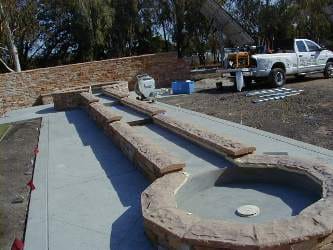 Landscaping
Protect ponds, fountains, patios, other landscaping features with permanent sprayed on coatings. Repair cracks. Add waterproof seals. Prevent color fading.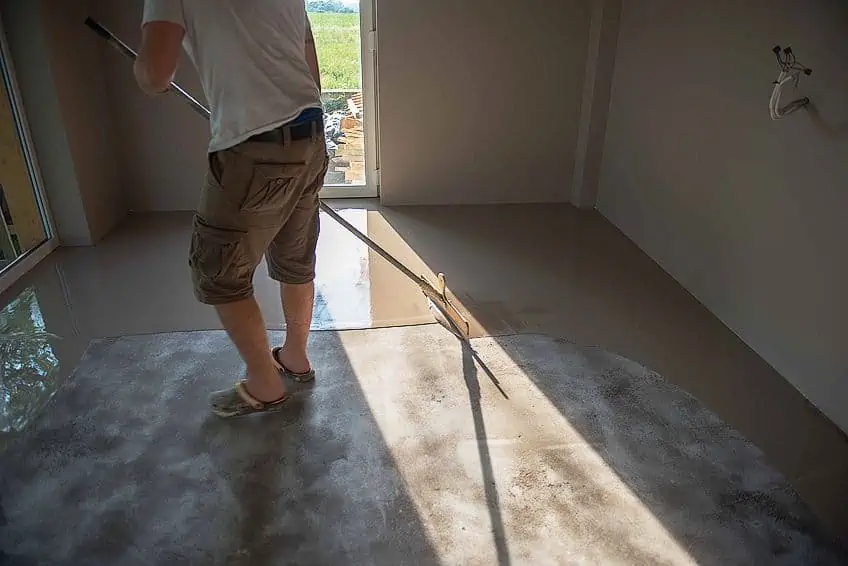 Construction Flooring
Durable, attractive, non slip coatings permanently repair, refinish concrete and wood floors indoors or out…basement, warehouse, patio, garage, more.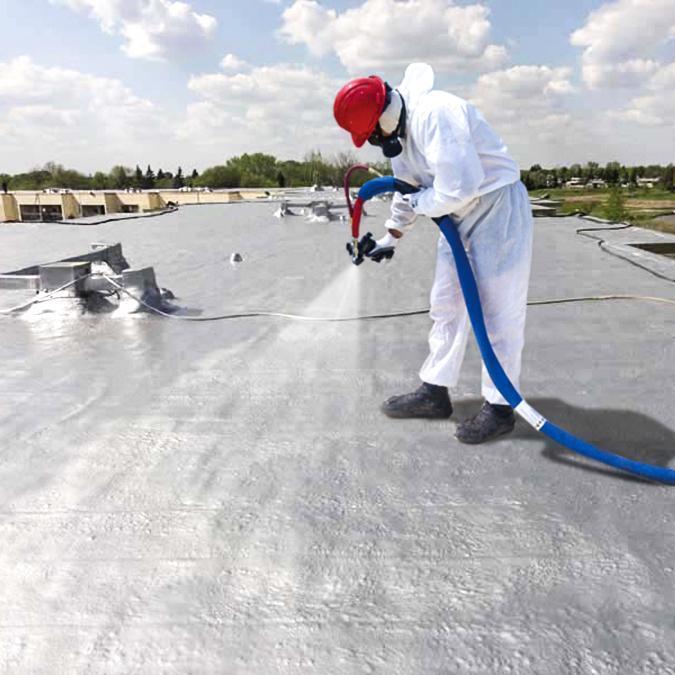 Roofing
Repair Roof Leaks and Permanently Seal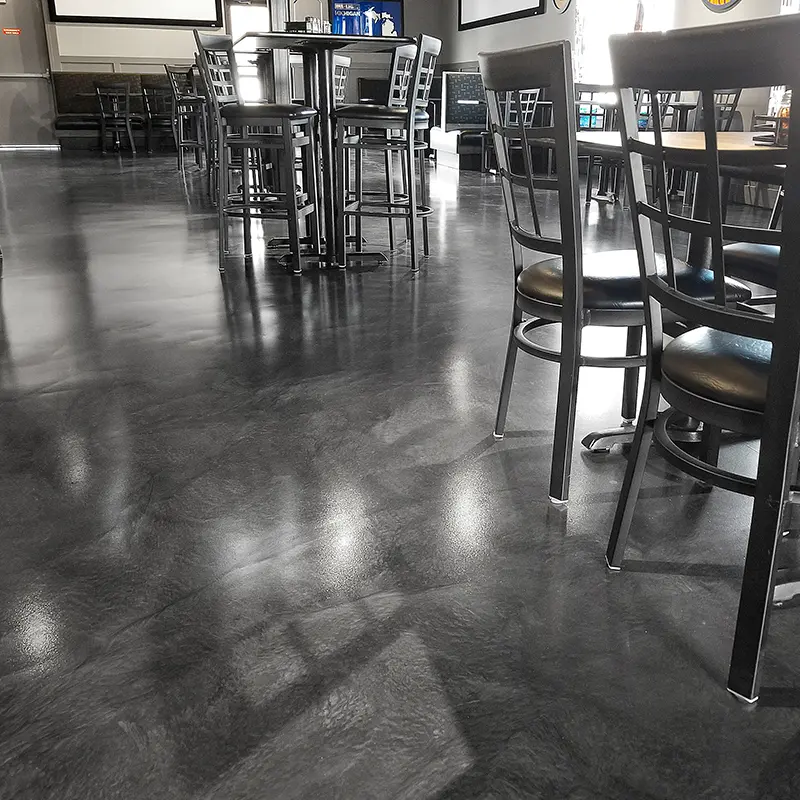 Foodservice / Healthcare
Coatings permanently seal and waterproof surfaces for more effective cleaning and non slip protection against unexpected spills, leaks. Food, medical safe use.
BE YOUE OWN BOSS

START A COATINGS BUSINESS
A small investment for coating equipment and products will get you started in a new polyurea, polyurethane, and spray foam business or increase the revenue of an existing company. With no franchise fees or royalties, starting a business or other ArmorThane dealer business is a relatively low cost venture.

No franchise fees or royalties, makes it a relatively low cost venture.

We provide personal training to get your system up and going.

Dedicated support team ready to assist you anytime you need us.