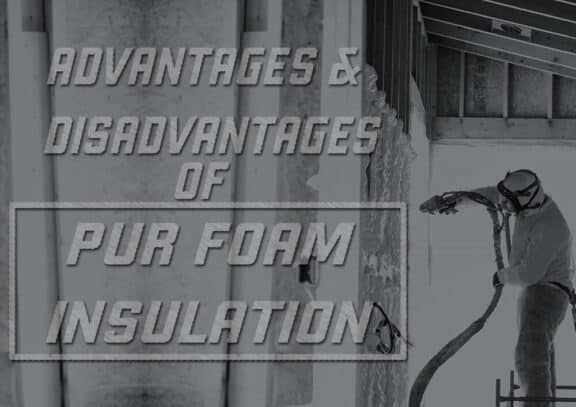 PUR foam is one the most effective insulation materials available and can be used for all insulation purposes. PUR foam is an excellent choice if you are looking for an efficient insulation material that is also easy to use. We are happy to offer guidance and advice based on our technical knowledge and years of experience.
PUR Foam Has Many Advantages
PUR foam has many benefits in insulation. Below we will discuss the top four reasons to choose PUR foam.
ArmorThane's PUR foam is known for its extreme heat- and cold-insulating properties, making it ideal for insulation in harsh environments.
PUR foam has a distinct advantage over other insulation materials. It is very light and can be used for most jobs.
PUR foam is a durable material that has high stability. If you require these qualities, then PUR foam from ArmorThane may be the right choice for you.
Our chemical engineer can customize PUR foam according to customer requirements. This, combined with many years of experience and application-technical know-how, means that the customer can receive guidance on how to handle the material.
There are many types of PUR foam.
For what purpose do you require your PUR foam? PUR foam can be used for filling, spraying, or pouring, depending on its purpose.
Filler Foam
The setting time for filler foam is longer. This is why filler foam is the best choice for insulating cavities because it has the time to fill the cavity before it sets.
Spray Foam
Spray foam's quick reaction time means it sets quickly. Spray foam is ideal for the insulation of ceilings and walls.
Bottled Foam
Bottled foam has a quick reaction time. However, bottled foam allows you to order smaller quantities. It is often used to insulate district heating pipes.
Safety Of Polyurethane Foam
Safety is an important factor in this decision. Safety is essential both during application and after. Experts agree that choosing a reliable team with experience and knowledge of the OHS guidelines applicable to performing polyurethane foam insulation using the spray method is worth choosing. PUR foam is the most common material used for insulation. Safety of the foam used is essential, which is why our PUR Foam is self-extinguishing. This means that after cutting off the heat source, the foam extinguishes itself. Thanks to its physical properties, it can be used indoors and outdoors, depending on the type.
PUR foam can be combined with materials with different chemical and physical properties. 
We often overlook the fact that polyurethane foam is a common part of our everyday lives. It is difficult to overestimate the versatility of polyurethane Foam. It is no surprise that it is used as insulation. In the most complex designs, PUR foam can be used with the spray process.
Safety Of Polyurethane Foam
How to prepare a space for safe foam application
Dry the area being used for insulation. Foam-insulating flat roofs or attics in spring is recommended. However, this does not mean that foams cannot also be used in other seasons. They can be used even in winter if you follow all the spraying instructions. Spraying ArmorThane foam is possible in summer due to the high temperatures. Spraying ArmorThane foam is more convenient on hot days, but the process itself is less straightforward.
Proper preparation of the room for foam insulation starts at the planning stage. It is important to make it easy to get to the areas where the foam will go. This will make the application process much easier.
Keep this in mind: 

Plaster surfaces should be dry before the foam application — sometimes drying can take several months. If you are "on the clock," you can dry these areas by artificial means.
The safety of polyurethane foam depends on how it is stored. The material is temperature-resistant. It is important to remember that the material can react with other substances, overheat or become damp. It is therefore important to inspect the area where the foam is stored before you use it. What benefits can polyurethane foam offer? Safety, comfort, good insulation, and durability are just a few of the many benefits that polyurethane foam can provide. PUR foam's distinguishing characteristics include non-toxicity and odourlessness.
The modern method of thermal insulation of buildings using polyurethane foam insulation has proven to be highly efficient. It can be applied to spray to reach even the smallest gaps. It is permanent and resistant to damage, which improves living comfort and reduces heating bills.
How thermal-insulation spray works with PUR foam thermal insulation
Polyurethane foam is a popular choice for building insulation. It is possible to compare the advantages and disadvantages to other insulation methods to determine that polyurethane foam is the best way to keep heat in a building. Two of its greatest attributes are the high efficiency and short time to apply PUR foam insulation. Learn about its best features and why spraying house insulation is becoming more popular. Polyurethane foam insulation is a great choice.
The advantages of polyurethane foam are lower heating costs.
Polyurethane foam's advantages. Other thermal-insulation materials have their advantages and disadvantages. This supports the claim that the insulation of a house with wool or polystyrene does not always provide measurable benefits. The list of benefits for polyurethane foam is long. One advantage is the lower cost of heating a home. This material has excellent thermal insulation properties. Eliminating thermal bridges and thereby blocking heat escape from critical points of the house. This allows heat to be retained in winter, and heat is prevented from entering the summer.
Polyurethane foam's unique advantage is that it can be used to reduce electricity and fuel costs significantly. Each room will maintain a comfortable temperature. Heating costs can be reduced by reducing heat loss. And this is not the only benefit of polyurethane foam. 
Keep reading to learn about more advantages of PUR Foam.
Polyurethane foam's advantage is its quick application.
Polyurethane foam's strength is its ease of application, provided that it is applied quickly and correctly (of course by a skilled team). Spraying PUR foam increases its volume a few dozen more times and cures quickly. Spray insulation takes less time than insulation made with other insulation materials.
Polyurethane foam's advantage is its ease of use in the loft. Polyurethane foam is very versatile and can be used on difficult or oblique surfaces. It expands and can penetrate even the smallest of spaces, preventing thermal bridges. Polyurethane foam is the best choice for cramped areas and ceilings that are slanted. It is difficult to measure heating effects on hard surfaces due to the disadvantages of thermal insulation materials.
Is there another benefit to polyurethane foam
Both open-cell polyurethane foam and closed-cell polyurethane foam have a low heat transfer coefficient. This makes it one of the most effective thermal insulation materials. It is extremely adhesive to the ground and resistant to damage. Additionally, it is very lightweight, so it doesn't overload buildings. Foam insulation is safe for animals and allergy sufferers. It doesn't create dust or contain harmful gases or allergens. It retains high-level thermal insulation over many years. 
Is there anything negative about PUR foam?
PUR foam thermal insulation is one of the most efficient methods to insulate buildings. This insulation method may seem expensive compared to other options. However, the cost of this insulation method is not as high as other options. The cost of PUR foam insulation will be recouped over the next few decades, and its durability is remarkable. The disadvantage of polyurethane foam insulation's price is negligible when you consider all its benefits.