ArmorThane protective coatings render ultimate protection from scratches caused by the most extreme weather conditions and typical wear-and-tear that comes with regular use of pickup trucks, as well as other heavy-duty equipment and vehicles. The specialized spray-on coating is durable, flexible, and can be applied to the bed of your truck, as well as a wide range of other applications that benefit from long-lasting stability.
ArmorThane products are perfect for protecting just about anything that you care to protect. If you can think it up, we can ARMORit!
Our specialized coatings have been used to safeguard farm equipment, construction equipment, bridges, boats, ATV's, trailers and much more. these protective coatings are specialized, high-performance spray-on elastomeric coatings engineered for maximum durability and limitless application potential. Because ArmorThane's Protective Coatings form permanent bonds at the molecular level, they have excellent adhesion to a wide variety of surfaces. Whether applied to metal, fiberglass, concrete, plastic, or wood, ArmorThane can absorb impact and resist damage by remaining both flexible and strong, without losing adhesion. Thanks to research and product testing in both harsh real-world and laboratory conditions, ArmorThane has found chemical combinations that result in specialized attributes and applications. Adaptable and resilient, some of these coatings are rated for fire safety, approved for use in potable water applications and now we even offer antimicrobial additives to aid in the fight against the spread of pathogens.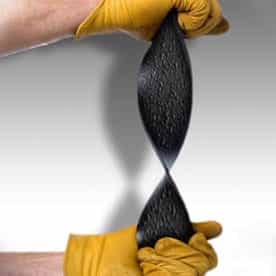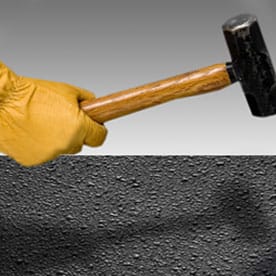 Benefits of ArmorThane Spray on Protective Coating
Our Specialized, high-performance protective coatings form strong permanent bonds at the molecular level where applied to provide excellent adhesion and maximum durability on unlimited applications.
These elastomeric qualities, absorb impact and resist damage on a wide variety of surfaces such as metal, plastic, cement, fiberglass, and wood.
Protecting Your Important Equipment
An example of where our specialized coatings can be utilized are with equipment. Your equipment works hard, so giving it the protection it needs means longer life and lower maintenance costs. Adding an ArmorThane coating to any of your equipment will make it more durable and extend it way beyond it's expected lifetime. People around the world requiring tough corrosion-, abrasion-, and impact-resistant coatings have trusted ArmorThane's high-performance polyurea coatings for over 30 years. ArmorThane continues to provide customers and manufacturing partners with enhanced protective coatings aimed at increasing product durability, standing up to the wear-and-tear you give it, and eliminating down-time.
ArmorThane is the number one choice of spray on protection for your bedliner and beyond!