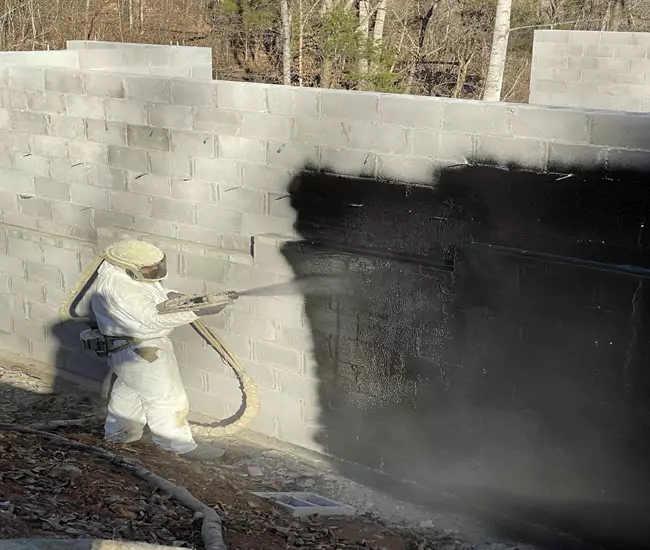 THE STRONGEST FOUNDATION
WATERPROOFING PROTECTIVE BARRIER
When it comes to protecting your home from the damaging effects of water infiltration, foundation waterproofing is an essential step. A strong, durable, and long-lasting solution is crucial to ensuring the longevity and stability of your home. Polyurea, a state-of-the-art waterproofing material, has gained significant popularity in recent years due to its exceptional performance and numerous advantages.
For over forty years, ArmorThane has been at the forefront of manufacturing high-performance polyurethane and polyurea coatings. With a dedication to pioneering and innovative coating system technology, ArmorThane has continuously pushed the boundaries of what is possible in the industry.
THE IMPORTANCE OF POLYUREA
IN FOUNDATION WATERPROOFING
When it comes to foundation waterproofing, polyurea not only provides exceptional protection but also offers long-term cost savings. Its durability and resistance to environmental factors greatly minimize the need for repairs and maintenance over time. Additionally, the prevention of water damage to your home's foundation can save you from expensive repairs in the future, making polyurea a cost-effective investment. Below are the top four benefits of using polyurea for your foundation waterproofing project.
Take the first step towards a low cost polyurea, polyurethane, or spray foam business opportunity and call us at 800.227.2905 or fill out our contact form below. Someone from our company will contact you to answer your questions and provide you more information.