COMMERCIAL VEHICLES-EQUIPMENT
PHOTO GALLERY
Tough Coatings Repair and Protect Surfaces on Commercial and
Industrial Trucks and Equipment.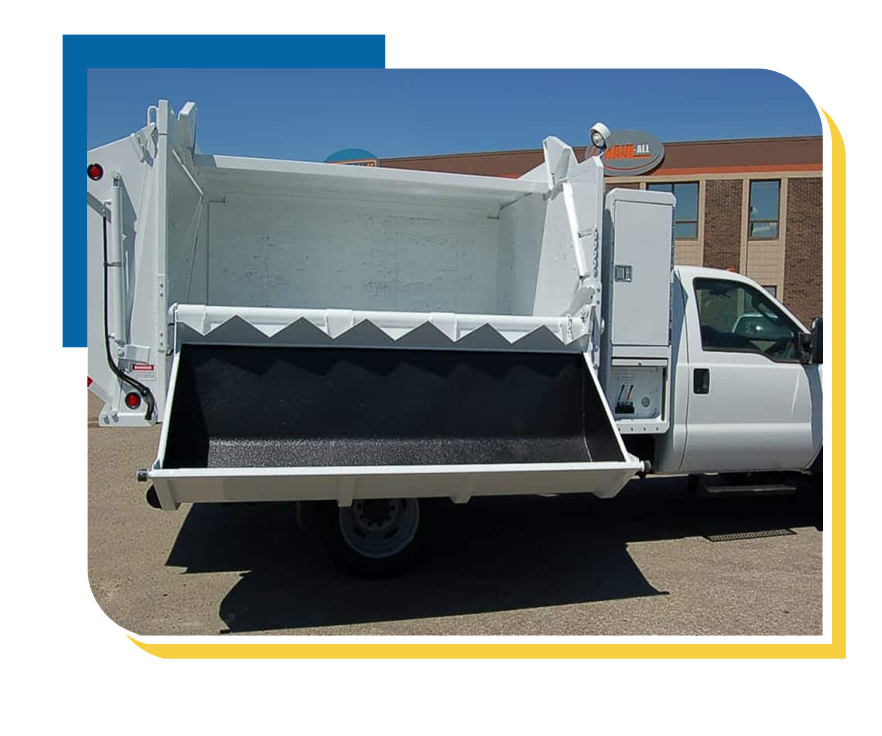 ArmorThane offers coating solutions to protect and revitalize equipment at a fraction of the cost to replace. With ArmorThane, operators can help protect their people, products, and vehicle investment from expensive exterior damage as well as manpower downtime. Because it's exceptionally favorable in wet conditions, ArmorThane helps to keep cargo and supplies from sliding around in the back of fleet and utility trucks, creating a more stable handling situation for operators.
Commercial Vehicle and Machinery Protection
Spraying equipment saves thousands in downtime and maintenance costs and adds years of performance. But, coatings are also very cost-effective for rehabilitating used and work-worn surfaces. Repainting is simply not the answer to these problems:
COMMERCIAL VEHICLE COATINGS GALLERY