COMMERCIAL/ INDUSTRIAL FLOORING
COMMERCIAL / INDUSTRIAL FLOORING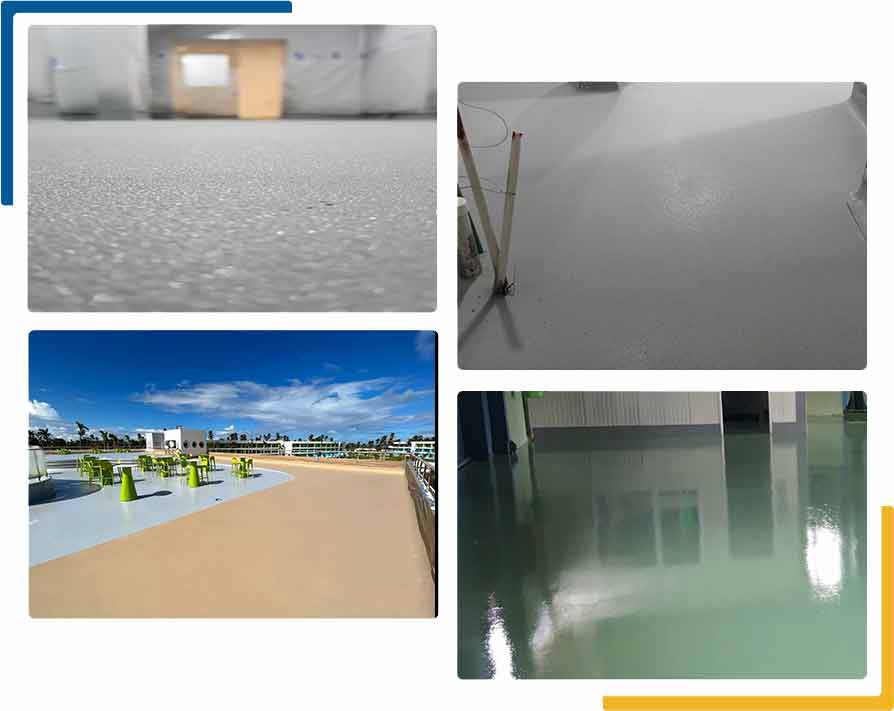 IMPROVE WEAR RESISTANCE
AND EXTEND THE LIFE OF CONCRETE
Because commercial and industrial floors take more abuse than residential surfaces, ArmorThane Polyurea and Polyurethane sprayed-on and roll-on coatings make more sense than carpet, tile, vinyl, rubber or other coatings. New or repaired surfaces are protected long term, even against corrosive chemicals and cracking or warping. Coatings are applied both inside and outdoors.
Floor Coatings Benefit New and Old
Whether coating a new structure or repairing cracks and leaks, ArmorThane is the best choice. Because our products have different attributes, it is easy to guard against the various use and environmental circumstances that might be harmful for a floor.
For example, a showroom needs to be attractive, easy to clean and avoid abrasion when moving merchandise. An auto garage or chemical plant requires flooring that resists corrosion or caustic spills. A hospital or veterinary floor is scrubbed constantly so coatings must be waterproof and scratch resistant to prevent spread of bacteria or disease. A hotel indoor pool area needs anti-slip particulates. A commercial marina opens liability with splinters in wood flooring. We have a solution for these problems and more.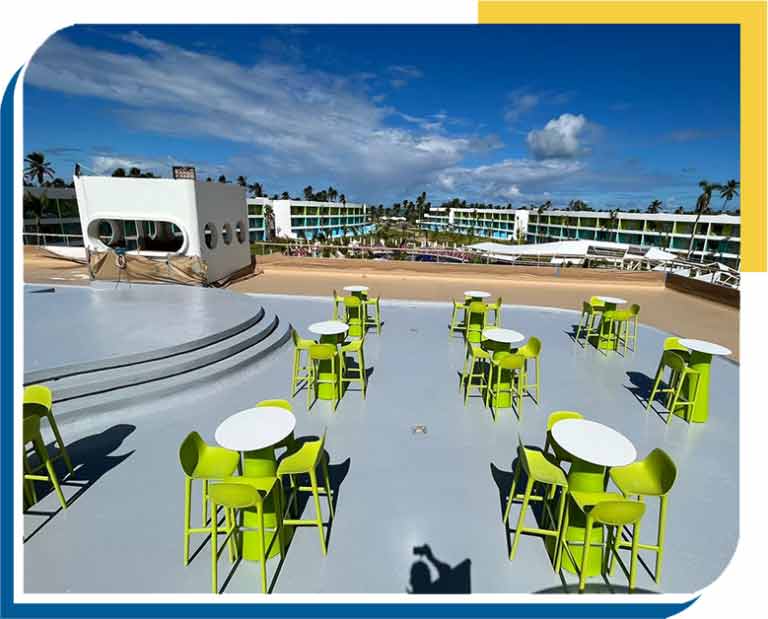 Benefits on Concrete & Wood Flooring
Commercial and industrial underlayment is typically concrete or wood. ArmorThane coatings offer a variety of benefits with superior properties such as:
Even industrial flooring should be attractive as well as highly durable. ArmorThane products can be pigmented to a matching color or used as a design accent. If color retention in sunlight exposed areas is important, we offer both UV stable topcoats and aliphatic polymers to prevent fading. Quick-dry options can incorporate creative designs such as faux tile or brick and logos.
Safe for All Environments
These coatings are completely safe for people, animals and plants. They have no VOC's or solvents and there is little risk of absorb chemicals or corrosives.
Surfaces are easy to clean since they do not absorb or scratch. A variety of textures and anti-skid particulates can be added to prevent slipping.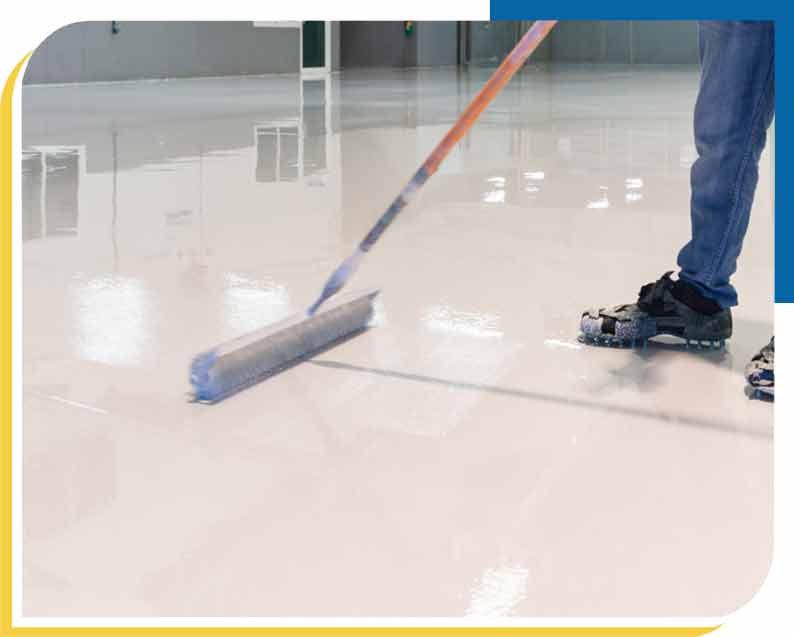 Many facilities have both indoor and outdoor environments to consider. Our products also add protection and beauty to the entire outside environment.
Covering surfaces on worn out patios, porches, pool decks, walls, walkways, bridges and park pavilions prevents further deterioration and revitalizes valuable landscaping. Decorative water features, retention ponds and secondary containment reservoirs can be waterproofed.
Industrial tanks can be made leak proof without worrying about the coating leaching or absorbing chemicals. Concrete loading docks, even parking lots, can be repaired and protected to reduce maintenance.
Key Coating Products for
Commercial and Industrial Flooring
Floor coatings are typically applied to wood or concrete for both new structures and superior repair. The goal is for attractive design as well as functionality such as waterproof, crack and scratch resistant and anti-slip. Some of the decision points for selecting a floor coating may be indoor/outdoor, ground movement, friction, foot/wheel traffic and chemical exposure. Here are products typically used:
Industrial Floor Coatings Examples
Industrial floor coating.
WANT TO BECOME AN APPLICATOR?
A small investment for coating equipment and products will get you started in a new polyurea, polyurethane, and spray foam business or increase the revenue of an existing company. With no franchise fees or royalties, starting a protective coating business or other ArmorThane dealer business is a relatively low cost venture.
We provide personal training to get your new polyurea or polyurethane system up and going. Plus, we have a dedicated support team ready to assist you anytime you need us. We sell to dealers around the world who use our products for a wide variety of applications. These include everything from truck bed liners to animal habitats.