JEEPS & OFF-ROAD
VEHICLE COATINGS

JEEPS & OFF-ROAD
VEHICLE COATINGS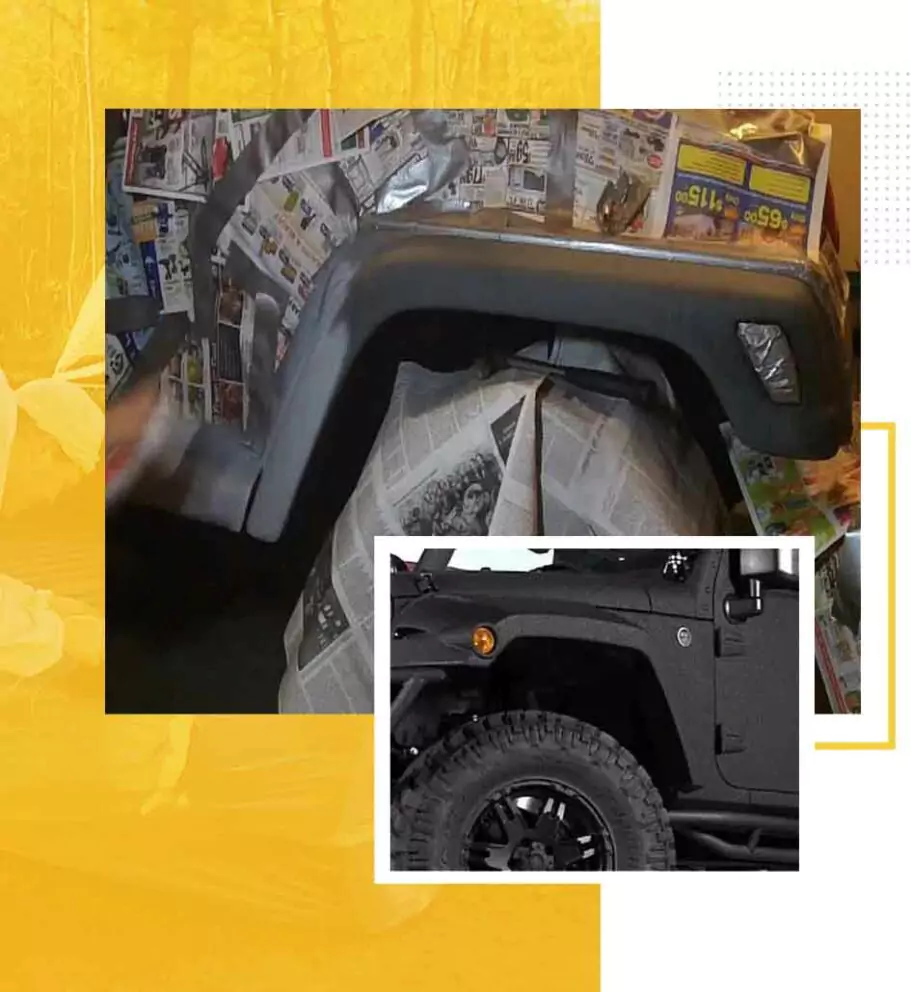 BEDLINERS FOR JEEPS & OFF-ROAD VEHICLES
ArmorThane's Jeep and off-road vehicle bedliners are specifically designed to provide unmatched protection and durability for your rugged adventures. Our spray-on coating forms a seamless barrier that shields your vehicle's bed against scratches, impacts, and corrosion. Whether you're traversing rocky terrains, braving muddy trails, or hauling heavy equipment, ArmorThane's bedliners offer superior resistance and protection. Customizable to fit your specific Jeep or off-road vehicle, our bedliners ensure a precise and tailored fit. With exceptional resistance to chemicals, UV rays, and extreme weather conditions, our bedliners are built to withstand the toughest off-road conditions. Upgrade your Jeep or off-road vehicle with ArmorThane's bedliners and enjoy enhanced durability and peace of mind on your next thrilling adventure.
MORE THAN JUST TRUCK BEDS
Polyurea coatings are used for more than just truck beds. Polyurea is a cost-effective protective coating applied to most surfaces, especially those with high use or specialized areas. Polyurea is flexible and can be used on entire interiors, exteriors, inner fenders, underbody, and chassis. ArmorThane offers several types of Polyurea that can be used for these applications.
Add the same tough coatings on new or used Jeeps and off-road vehicles as we apply for Truck Bed Liners. There is nothing stronger or more durable to fix and prevent damage caused by tough off-roading.
Even if it's your everyday driver, it's crucial to protect the undercarriage of your Jeep, as your bumpers are likely to sustain significant damage. Vehicle components with inadequate protection run the risk of malfunctioning over the years of use.
Although it's exciting to drive over things, it's crucial to understand that over time, your jeep could sustain damage from rock chips, trees, and bushes.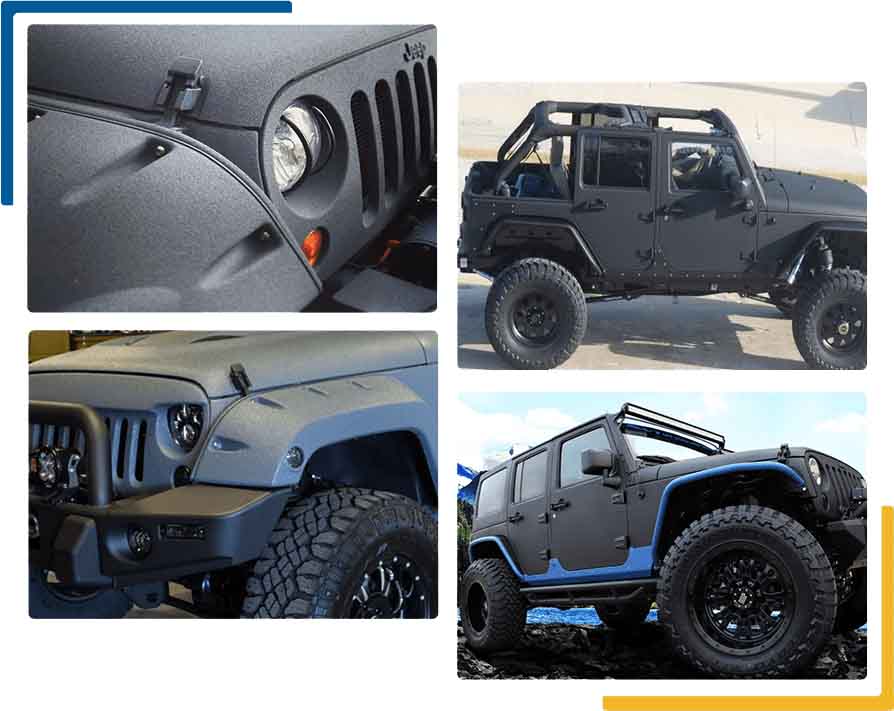 CONTACT US NOW
BECOME AN APPLICATOR
Take the first step towards a low cost polyurea, polyurethane, or spray foam business opportunity and call us at 800.227.2905 or fill out our contact form below. Someone from our company will contact you to answer your questions and provide you more information.