THE ORIGINAL
SPRAY ON BEDLINER
THE ORIGINAL
SPRAY ON BEDLINER
How We Spray
Your Bedliner
When it comes to being a truck owner, picking the right spray on bedliner is key. You want something tough, easy to upkeep, and long-lasting. With so many options out there, it can be tough to find "the one." Luckily, ArmorThane has got you covered. In this article, we'll show you why ArmorThane has the best spray on bedliner product on the market.
At ArmorThane, our applicators treat your vehicle like it's our own; these trained and dedicated technicians specialize in bedliner applications and undergo rigorous training to give you the best result possible. Our applicators take pride in their work, meticulously verifying every bedliner to meet precise tolerances for consistent thickness. We hope our applicators will be able to provide you with an ideal bedliner optimized for maximum utility in your truck bed.
What Sets Our
Bedliner Apart?
Discover the unrivaled protection of ArmorThane® Spray-On Bedliners – the toughest and most durable bedliners available. Our highly skilled technicians ensure perfect application every time, leaving you with complete confidence in the quality of our product.
ArmorThane spray on bedliners are ideal for truck owners across all industries, including farmers, hunters, and weekend warriors; our bedliners are tailor-made to meet your individual needs. If you need more reason than that to purchase an ArmorThane bedliner, consider these key points:
There are different types of spray on bedliners available in the market, but ArmorThane spray-on bedliners stand out. Our material Has been developed over many years of fine tuning our chemical compositions to ensure our bedliner material is always getting better.
Why the ArmorThane SPRAY ON Bedliner Formula Works
The ArmorThane bedliner is the best in its class due to its exceptional durability, versatility, and superior protection. Made from high-quality polyurea and polyurethane materials, it is designed to withstand the harshest conditions and protect against rust, corrosion, and impacts. Our bedliner is also resistant to chemicals, UV rays, and extreme temperatures, ensuring long-lasting performance. Its non-slip surface provides additional safety, keeping cargo in place during transportation.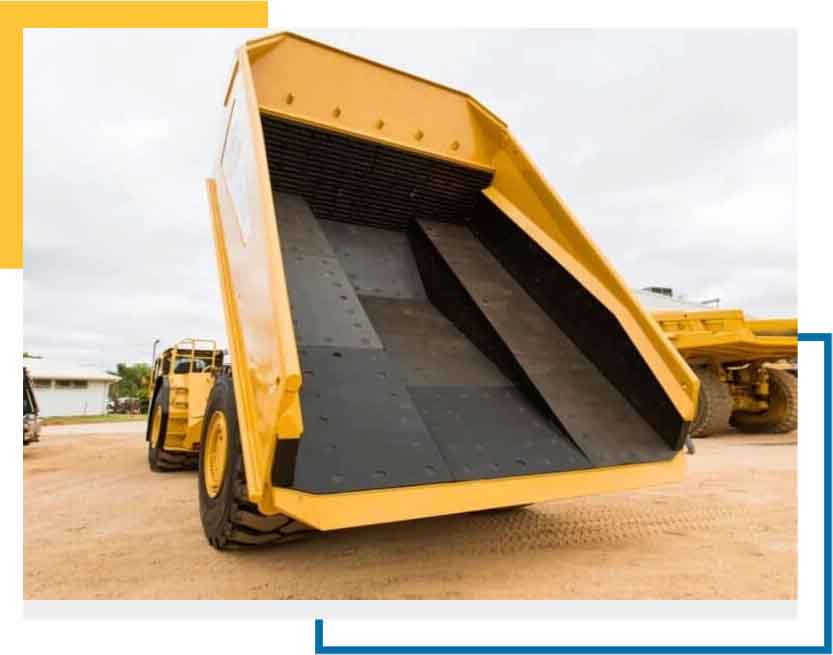 HISTORY OF
ArmorThane bedliners
Since 1989, ArmorThane has continually worked to be at the cutting edge of polyurethane and polyurea technological innovation, bringing these products to a variety of industries, including the automotive and bedliner world. With continuous innovation and technological advancements, ArmorThane consistently delivers high-performance products that surpass expectations.
START THE PROCESS:
BECOMING A BEDLINER APPLICATOR
What sets ArmorThane's spray-on bedliner apart from the competition is the superior performance and protection it offers:
ArmorThane's bedliner formula is free from volatile organic compounds (VOCs) and solvents, making it a greener environmental option. Its chemical resistance also prevents potential environmental hazards caused by fluid spills.
SMALL INVESTMENT
NO FRANCHISE FEES
A small investment for coating equipment and products will get you started in a new polyurea, polyurethane, and spray foam business or increase the revenue of an existing company. With no franchise fees or royalties, starting a business or other ArmorThane dealer business is a relatively low cost venture.
We provide personal training to get your new polyurea or polyurethane system up and going. Plus, we have a dedicated support team ready to assist you anytime you need us. We sell to dealers around the world who use our products for a wide variety of applications. These include everything from truck bed liners to animal habitats.

NO FRANCHISE FEES

TRAINING PROVIDED

24/7 TECHNICAL SUPPORT

MARKETING ASSISTANCE
WANT TO
BECOME AN APPLICATOR?
Without a profit stealing franchise model that restricts business potential, we assist you in developing a financial plan and formulating product costs that position you for success once you join the ArmorThane applicator network. Starting your own automotive coating business has never been so easy.
Take the first step towards a low cost polyurea, polyurethane, or spray foam business opportunity and call us at 800.227.2905 or fill out our contact form below. Someone from our company will contact you to answer your questions and provide you more information.