GET THE MOST
OUT OF YOUR POOL
An outdoor pool is an excellent feature for any family. You can swim whenever you like without having to travel any farther than your backyard. Your friends can assemble to have an afternoon pool party. Everyone is able to beat the heat of summer. But the truth is not everyone gets the most out of their stunning pool. For most homeowners, their deck is hazardous, unattractive, dirty, or damaged. The traditional decking materials like wood, tiles, and concrete all eventually have major issues. This can impact your overall enjoyment and use you get out of your pool. If you want something more pleasing, then consider polyurea/polyaspartic pool deck floor coating services. There is an endless amount of benefits that pool deck resurfacing can provide and we will cover just a few in this article today.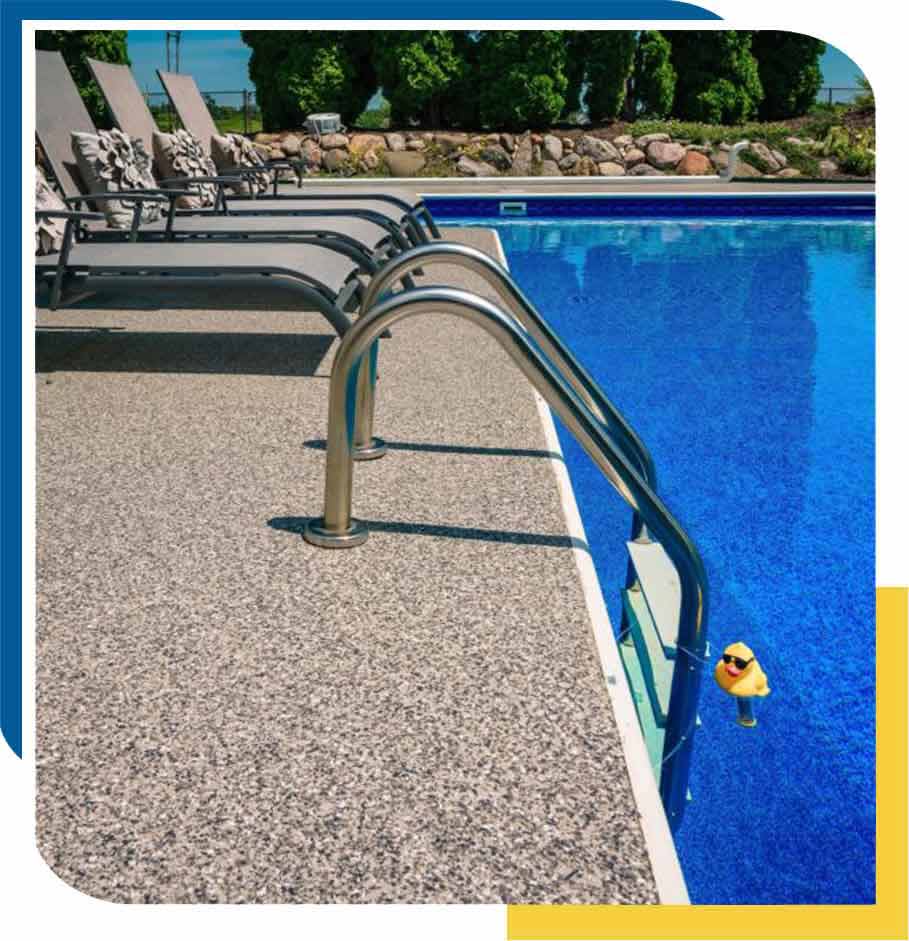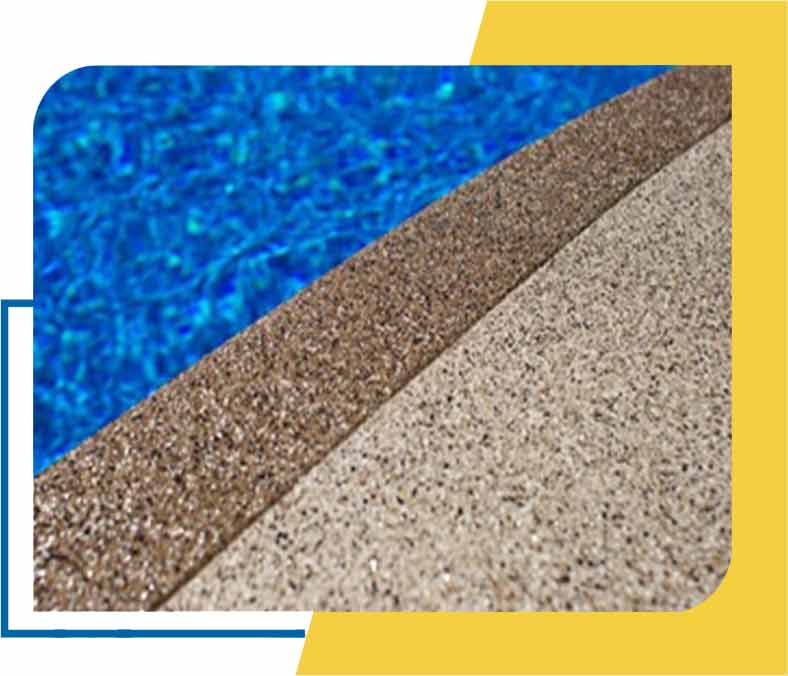 Moisture can be a major issue when it comes to pool decks. Because they are near the water, they are nearly always moist. Certain materials are extremely slippery under these conditions. This makes the edges of the pool dangerous for swimmers. It is possible for people to suddenly slip and fall over the deck. The deck could fracture on the impact. Some slip and fall into the pool and become risky for children as well as older adults. Avoid these accidents by installing the use of a slip-resistant coating for the deck. Tiles and wood can be slippery in wet conditions and must be avoided. Think about polyurea instead to avoid the risk of slippage.
MAKE THE POOL
Enjoyable and Relaxing
A slippery surface isn't only an accident risk. It also takes away from the fun you could be having on a safe and gripping surface in which you don't have to tiptoe everywhere. Many slips can cause families to avoid the pool for fear that something more serious might happen.  Instead of feeling unrestricted and comfortable, grandparents may avoid the pool altogether. Instead of letting the children use the pool whenever they wish, parents may ban them unless they are available for watching over their every step. This type of limitation is surely necessary in some cases but it diminishes the enjoyment of having a pool.
Make slips a non-issue with a polyurea deck coating!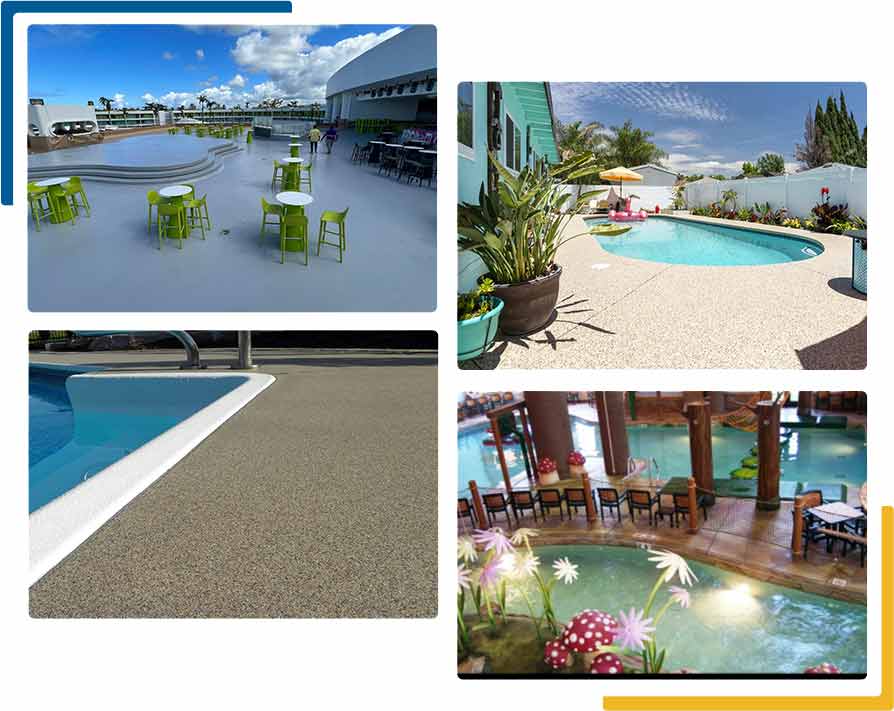 If you own a pool that you enjoy, you may wish the chance to enjoy it along with your friends and relatives. It is important to clean the water frequently to ensure it is clean. Don't forget to wash the deck too. This isn't easy for certain types of surfaces, as they require specific chemical solutions as well as different treatments. For wood, cleaning is often a big task. Polyurea is a more alternative that's stress-free since you can clean it quickly with water and soap.
DON'T BE
AFRAID OF UV LIGHT
Every surface looks great when they're new. The colors are vibrant and the design is striking. However, they rarely remain that way. The sun's part to blame for this with its ultraviolet light. If you are looking for colors that don't fade, then choose polyurea deck coating.
DISPLAY YOUR
GORGEOUS POOL
In addition, polyurea is extremely long-lasting with superior resistance to heat, stains, and scratches. It will not crack, discolor, or have observable marks or scuffs. You can move furniture and large items around without worries. You can use chemical cleaners for the water at any time.
Seasons will come and they will go but the deck will remain just as beautiful as ever, with ArmorThane polyurea pool deck protection!
BE YOUR OWN

BOSS
Without a profit stealing franchise model that restricts business potential, we assist you in developing a financial plan and formulating product costs that position you for success once you join the ArmorThane applicator network. Starting your own coatings business has never been so easy.
Take the first step towards a low cost polyurea, polyurethane, or spray foam business opportunity and call us at 800.227.2905 or fill out our contact form below. Someone from our company will contact you to answer your questions and provide you more information.