SECONDARY CONTAINMENT /
SPILL CONTAINMENT
SECONDARY CONTAINMENT / SPILL CONTAINMENT
Keep Your Facility Safe with
Secondary Containment Coatings
ArmorThane Polyurea is an ideal choice for secondary containment solutions. Our polyurea is designed to keep your facility safe while offering reliable and durable containment solutions that are cost-effective and easy to install. Our polyurea is made of a special blend that is resistant to most chemicals, making it perfect for environments that need extra protection.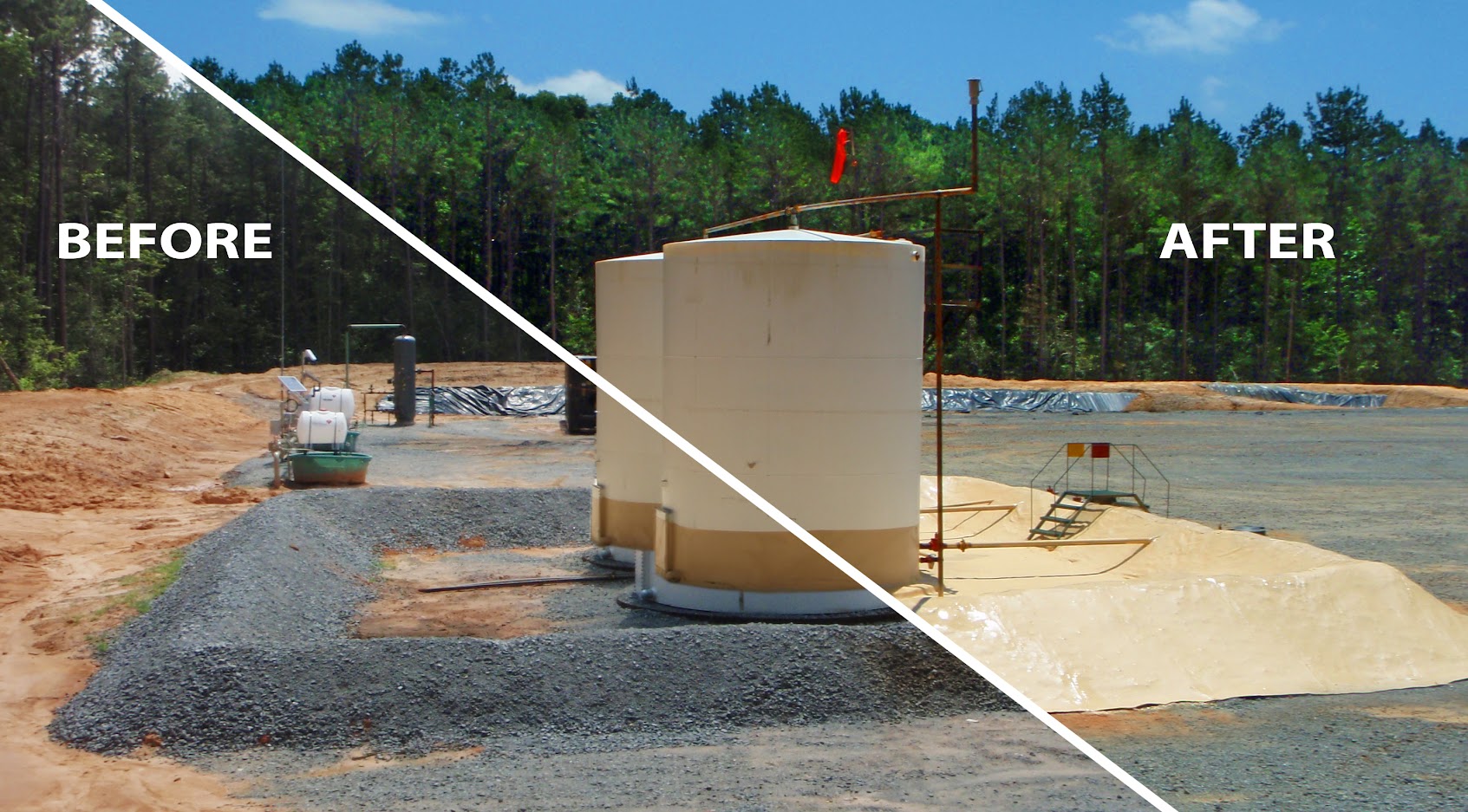 What is
Secondary Containment?
Secondary containment is a safety measure used to prevent spill control the accidental release of hazardous materials into the environment. It involves the use of containment systems or barriers designed to capture and contain liquids, such as chemicals, fuels, or wastewater, in the event of a spill or leak from the the primary container or containment unit. This might include storage tanks, drums, or pipelines, where these hazardous materials are stored or transported.
Secondary containment is critical in protecting the environment from potential contamination, and in many industries, it is mandated by law to have adequate secondary containment requirements and systems in place. This is where polyurea-based containment container systems come in handy, providing an effective solution for managing the risks associated with storing and handling potentially harmful substances.
What MAKES POLYUREA THE
ULTIMATE SECONDARY CONTAINMENT COATING?
Polyurea boasts impressive resistance to chemicals, UV rays, and corrosion and exceeds comparable materials in both longevity and security. Its rapid curing time ensures your secondary containment project will be completed smoothly and swiftly, perfectly aligning with the need for speed in our bustling world.
The benefits of integrating polyurea into your secondary containment systems are both practical and emotionally reassuring. Rest easy knowing your business complies with regulatory requirements, and prevent costly cleanups by addressing potential hazards proactively. More than mere savings in time and money, investing in a polyurea-based solution empowers you to make a positive environmental impact, contributing to a greener and more sustainable future. So, join the innovative forefront of secondary containment and embrace the remarkable advantages that polyurea solutions offer.
ArmorThane offers a range of high-quality polyurea products designed for use in secondary and primary spill containment systems. This versatile material has become increasingly popular for its durability, flexibility, and resistance to chemicals, making containers of it an ideal solution for containing potential spills and leaks.
WHY POLYUREA FOR SECONDARY CONTAINMENT?​
There are several reasons why ArmorThane polyurea is better than traditional coatings, these include:
In addition to secondary holding vessels, ArmorThane also has products for a variety of specific solutions involving primary containment, water features, wastewater treatment and sanitation systems. Ask us for more details on these issues.
We have a number of coatings which are applied to secondary containment projects. Please visit product pages on our website or call for specifications on these key items:Unlike pre-formed liners, sprayed-on coatings are thinner and take up less space. They form a seamless membrane that exactly fits the shape, even where poles, pumps and other internal or external structures attach. Penetrations such as piping and drains are sealed so that even vibrations do not cause an unexpected leak.
THE MOST DURABLE
PROTECTIVE COATINGS AVAILABLE
We have a number of coatings which are applied to secondary containment projects. Please visit product pages on our website or call for specifications on these key items: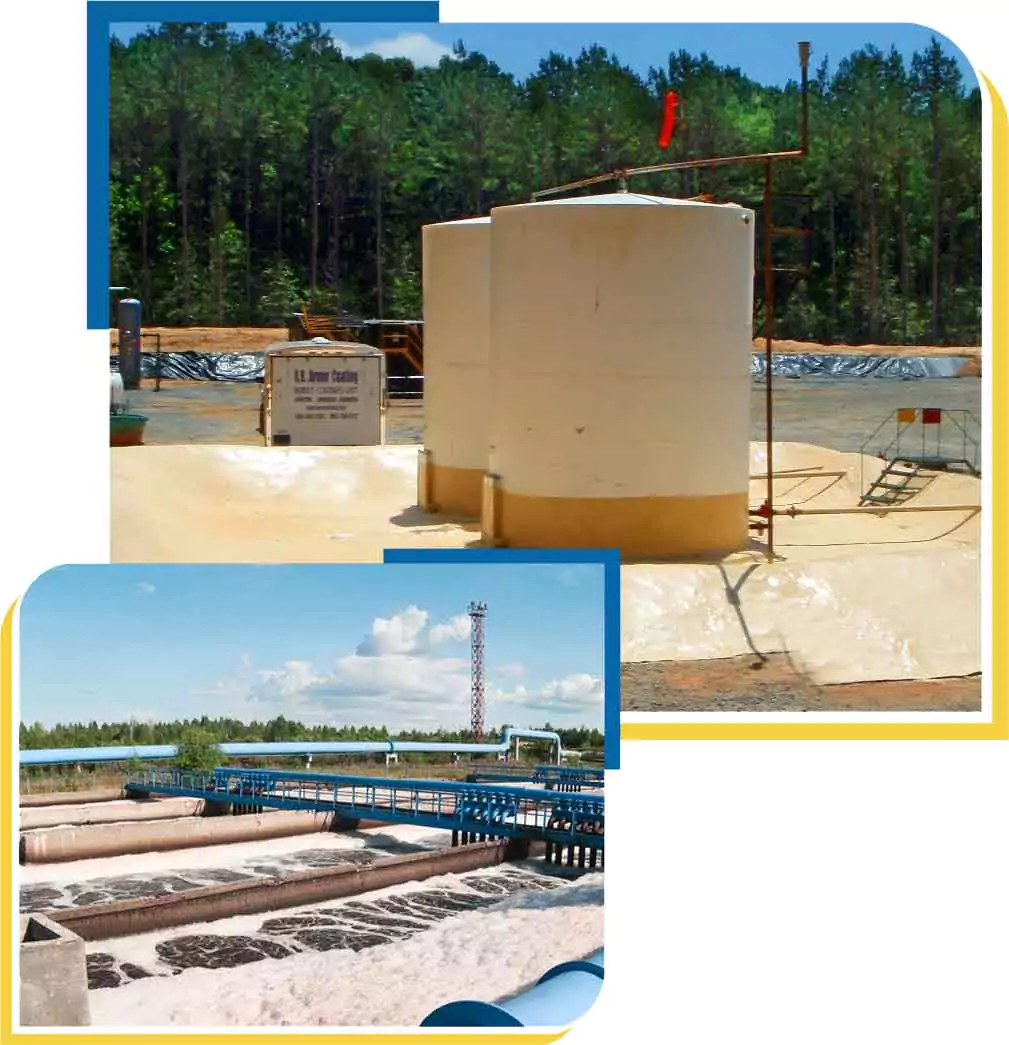 MORE CONTAINMENT APPLICATION EXAMPLES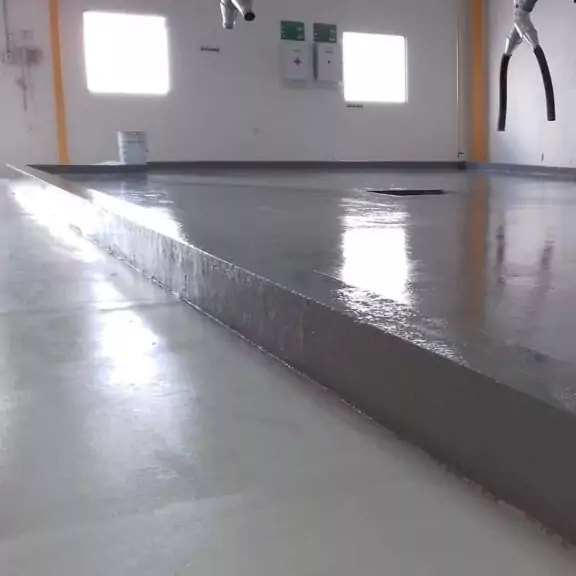 Drum Storage Area Containment
ArmorThane provides specialized Drum Storage Area Containment products to ensure the safety of both personnel and drums within those areas. This post outlines why ArmorThane's innovative solutions are an ideal choice for mitigating any damages caused by harsh environment exposure, employee error or accidents.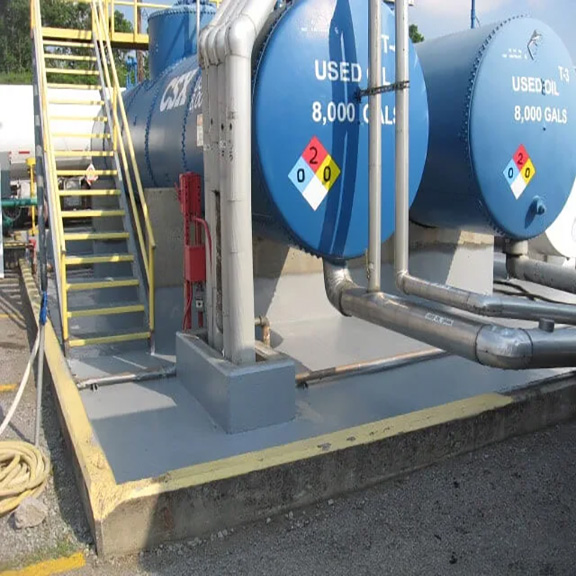 OIL / GAS BERMS COATING APPLICATIONS
ArmorThane offers high-quality polyurea & polyurethane berm coatings that are ideal for oil or gas tank containment areas. Our solutions are designed to stand up against extreme conditions such as moisture, thermal shock, abrasion, UV exposure, and most chemicals.
Fuel Storage Tank Containment
Fuel storage tanks play a crucial role in various industries, such as agriculture, construction, and transportation. These tanks are essential for storing and dispensing large quantities of fuel, ensuring the smooth operation of machinery and vehicles.]
STORAGE AREA CONTAINMENT
Storage area containment refers to the use of specialized barriers, systems, and coatings that prevent leaks, spills, and the spread of hazardous substances. These containment measures are particularly important when dealing with potentially dangerous materials such as chemicals, fuels, or wastewater.
START A SECONDARY
CONTAINMENT BUSINESS
ArmorThane provides comprehensive training and support, ensuring that you gain the necessary skills and knowledge to excel in the role. By becoming an applicator, you can tap into a growing market where secondary containment solutions are in high demand across various industries. With ArmorThane's advanced and durable coatings, you can offer clients superior protection against spills, leaks, and other potential hazards. This not only allows you to enhance safety and compliance for your clients but also provides an opportunity for significant growth and profitability in your business.