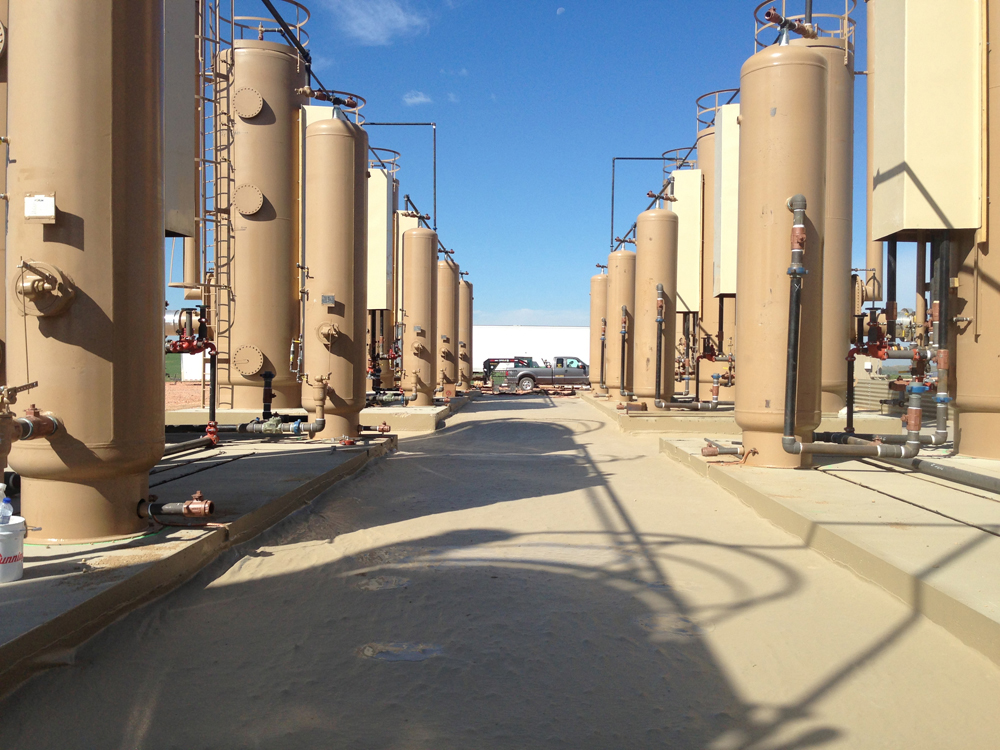 Keep Your Facility & The environment Safe with oil containment Coatings
Oil spills can have devastating effects on the environment, wildlife, and human health. As a responsible company, ArmorThane is committed to providing effective oil containment solutions that help mitigate these risks and protect our natural resources. With our state-of-the-art polyurethane coatings and years of experience in the industry, we offer a range of customizable solutions that are durable, reliable, and environmentally friendly.
ArmorThane Oil Containment Solutions
At ArmorThane, we understand the urgency and complexity of oil spill containment. Our team of experts works closely with clients to assess their specific needs and develop tailored solutions that meet industry standards and regulatory requirements. Whether it's preventing oil leaks from containment areas, providing secondary containment for storage tanks, or designing flexible barriers for offshore operations, we pride ourselves on delivering effective, long-lasting solutions.
Our polyurethane coatings are renowned for their exceptional strength, resilience, and chemical resistance. They create a seamless, impermeable barrier that prevents oil from escaping and contaminating the surrounding environment. With a variety of formulations available, we can customize our coatings to meet the specific demands of each project. From extreme weather conditions to corrosive environments, our coatings provide reliable protection and ensure the containment of hazardous substances.