SAFETY, FLOOR, STEP,
& DOCK COATINGS
SAFETY, FLOOR, STEP, &
DOCK COATINGS
SAFETY COATINGS
are a smart bet
ArmorThane developed a number of spray coatings that help commercial and industrial companies protect against accidents. These hazards often go unseen until an incident occurs. In other cases, safety precautions are used but not as effectively as ArmorThane provides.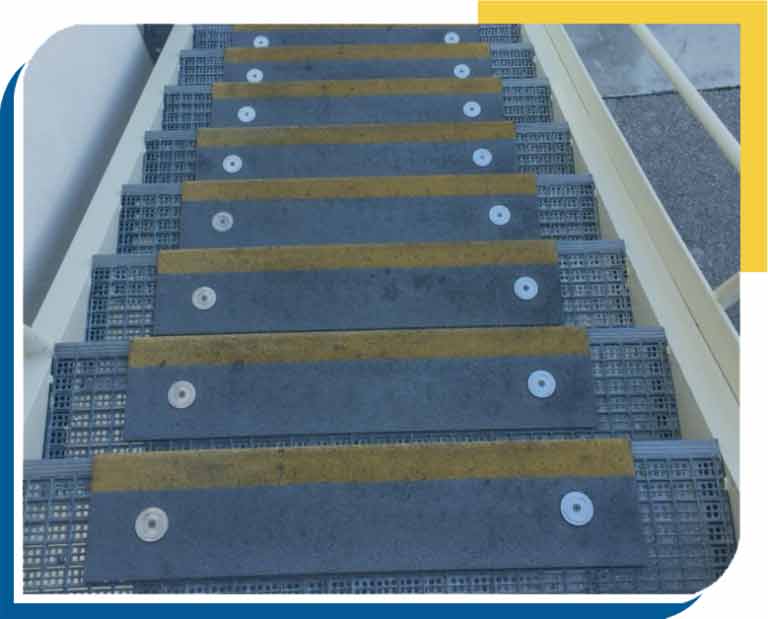 Indoor and outside floors, ramps and steps are particularly dangerous if wet and slippery. ArmorThane coatings can be textured and/or particulates can be permanently added to reduce slip and fall risks. This is especially important on concrete exposed to rain, washing, sprayed mist or wet foot traffic.
While several of ArmorThane's products can be textured or have particulates added, SureGrip polyurea is the softest with the highest coefficient of friction, maxing out our slip resistance testing.
History of ArmorThane
SPRAY ON Bedliners
Since 1989, ArmorThane has continually worked to be at the cutting edge of polyurethane and polyurea technological innovation, bringing these products to a variety of industries, including the automotive and bedliner world.
Over the years, ArmorThane's spray-on bedliner has become the go-to solution for individuals and industries worldwide. With continuous innovation and technological advancements, ArmorThane consistently delivers high-performance products that surpass expectations.
Color Coding /
Permanent Signs
3A number of industrial settings use color on pipes, tanks or signs to distinguish one area from another. ArmorThane products are resistant to weather and abrasion and therefore last much longer than other coatings. Another solution is to spray Caution Orange on heavy duty equipment then spray a topcoat. As the topcoat wears off with excessive abrasion, the orange signals a time for more topcoat.
Depending on the harshness of the work environment, ArmorThane offers STS-300 polyurethane for basic long-lasting signage and HighLine 310 polyurea or HighLine 510 polyurea for higher wear-resistance on equipment. Also read more about aliphatic UV sunlight resistant ColorCoat.
Industries exposed to explosive risks such as chemical companies and refineries can use ArmorThane coatings to create another layer of security. Coating walls and other surfaces offer a blast barrier that reduces structural damage and injury from concussive forces and flying fragments. In addition to explosion, our military-grade coatings give maximum durability against extreme weather elements, excessive friction and earth tremors.
ArmorBlast polyurea and UltraBlast polyurea are most commonly used for military applications. HighLine 510 polyurea is another coating recommended to help keep surfaces from fragmenting under massive pressure.
Whether accidental or intentional, chemical leaks can cause environmental disasters and risk property, injury and the ongoing profitability of a company. ArmorThane coatings are used for both primary containment and secondary containment to repair and maintain a leak proof and corrosion resistant barrier in a variety of industries.
Depending on the conditions and type of requirements, coating recommendations range from STS-300 polyurethane and HighLine-310 polyurea to the moisture resistant HighLine 510 polyurea to the chemical and corrosion resistant Armor HiChem polyurea and EnviroThane modified polyurea.
Steel, wood and concrete eventually deteriorate, especially if the surface was simply painted. The result can be a risk for collapse or at least costly repairs. ArmorThane coatings are applied to new structures and used to renovate old ones. Coatings form a barrier that prevents moisture and air from damage. The surface has a membrane that protects against harsh elements such as extreme cold, constant sun exposure, wind and chemicals. The key to refurbishing steel is to completely remove rust or the rust will continue to spread.
Factors such as stress, moisture and new versus repair effect the recommendations for structural safety. These might include basic STS-300 polyurethane and HighLine-310 polyurea or the moisture resistant HighLine 510 polyurea.
In addition to these safety coatings that protect structures against moisture, temperature changes, and corrosive elements, ArmorFoam polyurethane expanding foam hardens to strengthen walls, roofs and floors from damaging winds. This is particularly useful with large metal buildings. ArmorFoam both protects and insulates.
POTABLE WATER & FOOD SURFACES
For tanks, counters and other surfaces that come into direct contact with water, food or other ingested or materials and medical equipment, ArmorThane has AquaSafe polyurea, a coating that is Potable Water Certified passing US ANSI NSF-61.
ArmorThane has coatings that add fire retardant properties to areas that are either regulated or there is a desired additional level of safety. This is particularly useful in schools, healthcare facilities and entertainment venues where crowds would need extra time to evacuate.
Two primary fire retardant coatings are versions of STS-300 polyurethane and Armor HardCoat polyurea
Facilities that constantly wash floors can be exposed to bacteria and mold when the water is allowed to seep between the floor and the wall or penetrate the drywall. By applying cove molding and sealing with ArmorThane partway up the wall, the waterproof barrier do not allow germs to grow. Floors do not crack or scratch and are easily cleaned.
Many of the ArmorThane polyurethane and polyurea products are used to create a seamless membrane on floors. Most common are STS-200 or STS-300 polyurethane or HighLine-310 polyurea.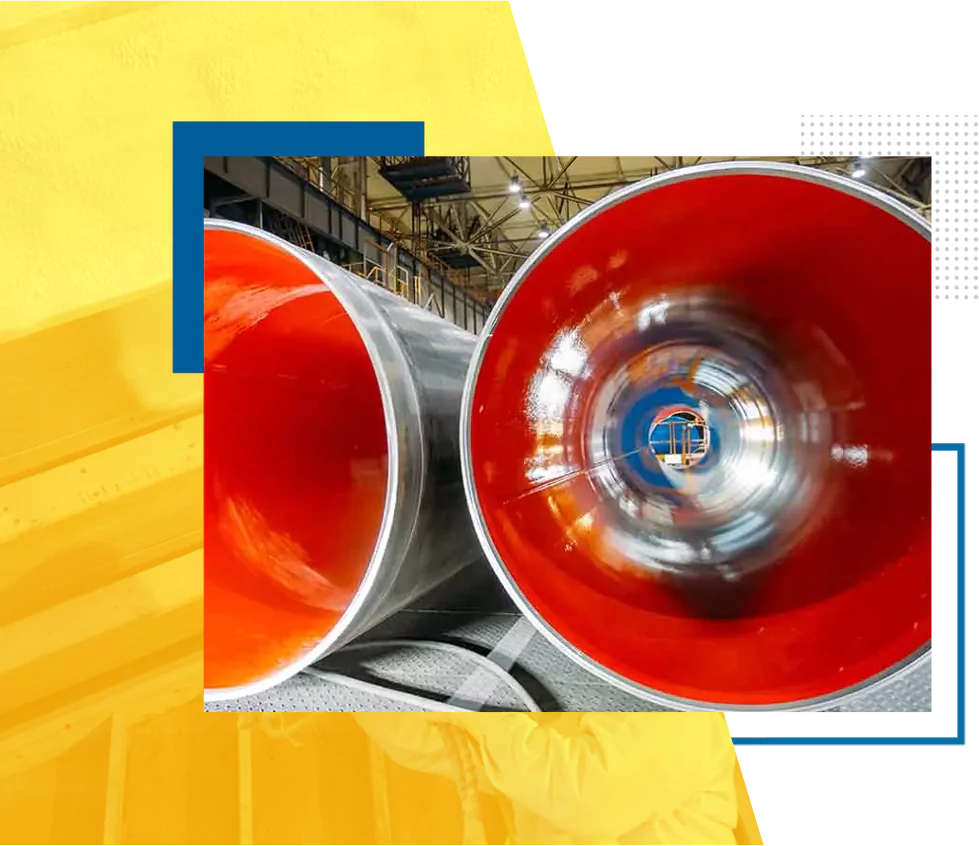 Far Above Other Protective Coatings
WANT TO BECOME AN APPLICATOR?
A small investment for coating equipment and products will get you started in a new polyurea, polyurethane, and spray foam business or increase the revenue of an existing company. With no franchise fees or royalties, starting a protective coating business or other ArmorThane dealer business is a relatively low cost venture.
We provide personal training to get your new polyurea or polyurethane system up and going. Plus, we have a dedicated support team ready to assist you anytime you need us. We sell to dealers around the world who use our products for a wide variety of applications. These include everything from truck bed liners to animal habitats.