With today's range of highly durable and attractive coatings, owners don't have to settle for bare concrete floors. Our spray-on or roll-on coatings can be applied both inside on a basement, bathroom or family room floor and outside on a porch or patio, even a garage floor.
By adding strength against foot and wheel traffic and resistance to chemicals, ArmorThane products are the perfect solution for both commercial and industrial floors. These include convention centers, institutions, warehouses, factory floors, restaurants and many more. Read more about Industrial Floor Coating Applications.
Concrete floor coatings solve problems and add benefits that last for years.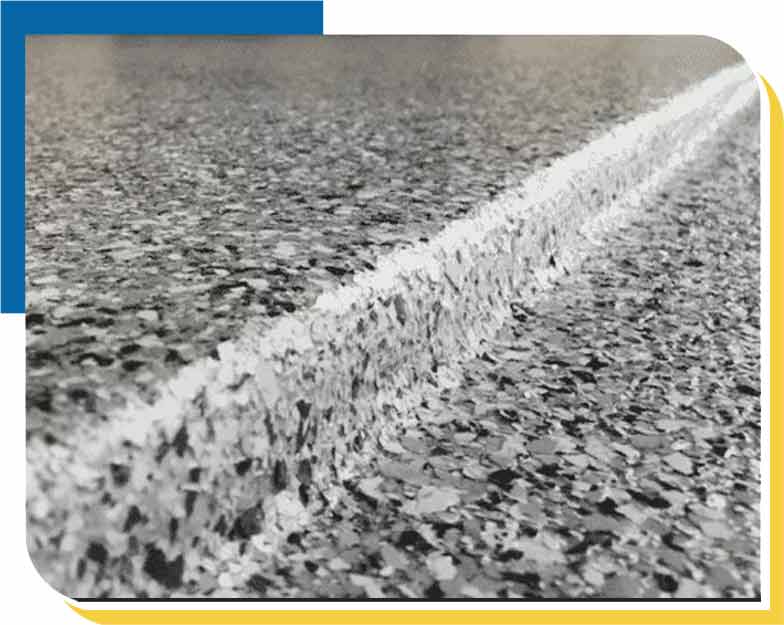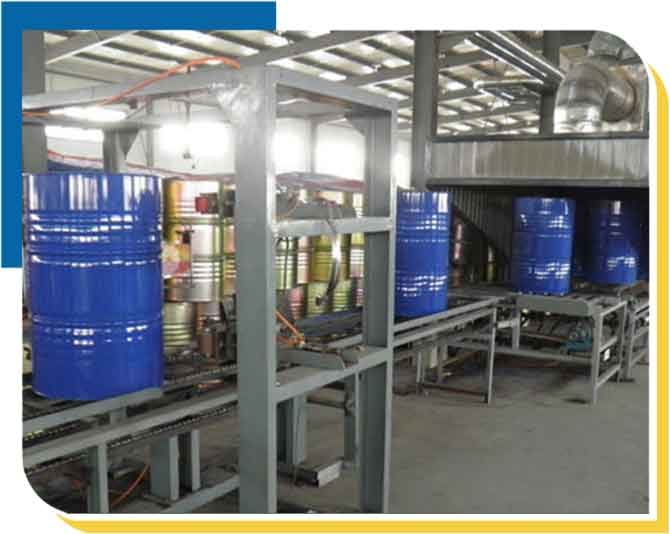 ArmorThane's variety of coatings include: HighLine and STS polyurethane and polyurea products, ArmorFloor and ArmorDeck. ColorCoat is an outdoor UV-resistant top coating especially designed for maintaining color even in intense direct sunshine.
ArmorFloor and ArmorDeck are professionally applied, roll-on coating products designed especially for concrete floors. They are perfect for garages, patios, walkways, loading docks, factories and warehouses.
ARMORTHANE HAS
THE SOLUTION TO YOUR PROBLEMS
Are you faced with concrete that has cracked or blistered? No problem. ArmorThane has all of the tools and products needed to repair, refinish and prevent further deterioration. Check out our blog on fixing concrete and view the video of an applicator testing durability using electric brush blades.
ArmorThane products form a waterproof barrier. This protects untreated outdoor concrete floors from the weather elements. Inside, basements prone to flooding and rooms that are subjected to excessive washing, such as kennels or nursery school floors, can be sprayed partway up the walls to prevent water from leaking behind the wall and growing bacteria or mold.
Concrete is notoriously slippery when wet. ArmorThane coatings can be sprayed with a textured finish to provide an anti-slip, anti-skid surface. Particulates, such as quartz color chips and sand, can be added to enhance this feature. Or, if desired, ArmorThane has products that retain high gloss for a richer look that's very easy to clean.
As with concrete, ArmorThane polyurethane and polyurea professionally sprayed-on products are an excellent choice to repair and protect wood floor surfaces. These can be applied outdoors, such as with porches and decks, and inside for either residential or commercial.
Outdoor wood surfaces have unique challenges with the threat of warping, rotting, splintering and fading due to weather. Nothing is more frustrating than to clean and refinish or restore wood year after year. With ArmorThane, the surface is treated one time and it maintains a weatherproof, waterproof barrier.
Wood plank floors found inside do not suffer the same environmental issues of the outdoors, but still create challenges. They dent and scratch and have gaps between the boards that collect grime. Over the years, the thin coating that gave a bright glossy look becomes dull and dirty.
Don't scrap the old wood floor. Refinishing with ArmorThane leaves the wood intact and eliminates the need to replace or cover the floors. The refinished seamless surface won't dent, scratch, absorb liquids, or splinter. Plus, it's easier to clean and that's good news especially in a commercial setting.
Is the wood already damaged? No problem. ArmorThane adds life back to old wood and covers rough and splintered areas to protect bare feet.
Industrial and some commercial flooring requires extra protection, especially when exposed to constant cleaning, heavy wheel traffic and harsh chemicals. Read more about Industrial Floor Coating Applications.
BE YOUR OWN BOSS

START YOUR OWN COATINGS BUSINESS
Without a profit stealing franchise model that restricts business potential, we assist you in developing a financial plan and formulating product costs that position you for success once you join the ArmorThane applicator network. Starting your own coatings business has never been so easy.
A small investment for coating equipment and products will get you started in a new polyurea, polyurethane, and spray foam business or increase the revenue of an existing company. With no franchise fees or royalties, starting a protective coating business or other ArmorThane dealer business is a relatively low cost venture. 
We provide personal training to get your new polyurea or polyurethane system up and going. Plus, we have a dedicated support team ready to assist you anytime you need us. We sell to dealers around the world who use our products for a wide variety of applications. These include everything from truck bed liners to animal habitats.
Take the first step towards a low cost polyurea, polyurethane, or spray foam business opportunity and call us at 800.227.2905 or fill out our contact form below. Someone from our company will contact you to answer your questions and provide you more information.