ArmorThane's polyurea products offer outstanding performance and protection in various industries and applications. Whether it's protecting against blasts, providing durable flooring solutions, sealing equipment, or preserving roofs, ArmorThane has a product for every need. With our exceptional durability, flexibility, and chemical resistance, ArmorThane's polyurea coatings ensure long-lasting protection and peace of mind.
We offer premium Polyurea that provides our customers with a comprehensive list of applications. Polyurea coatings are used to protect many varieties of new equipment and projects. Polyurea is an extraordinary protective coating, lining, and sealant.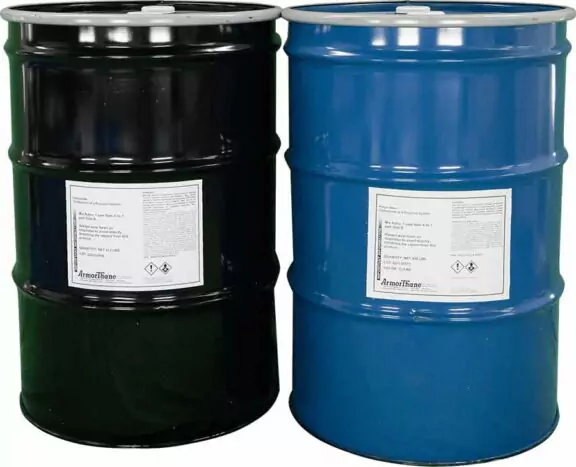 STS ColorCoat™
Apply any color to new ArmorThane coating or refinish previously applied topcoats.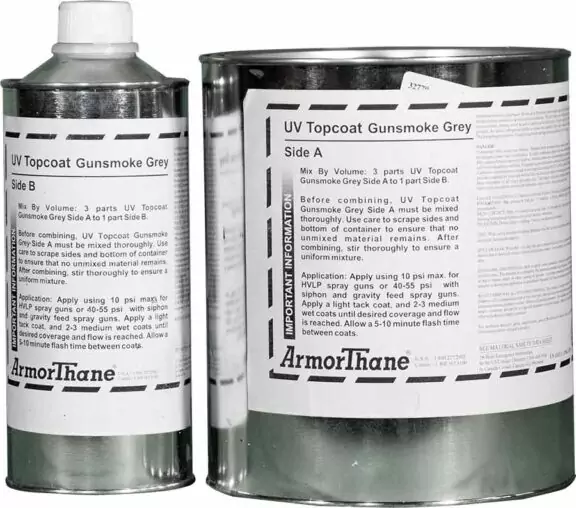 STS Topcoat™
ArmorThane UV Topcoat™ – Two-Component Aliphatic Acrylic Polyurethane. Heavy duty – used for high performance applications such as industrial equipment, OEM and exterior finishes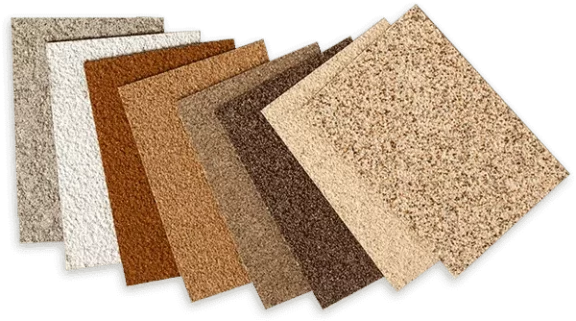 Texturing Aggregate
Texturing Aggregate from ArmorThane. | Roll-On Floor Coatings Texture Aggregate.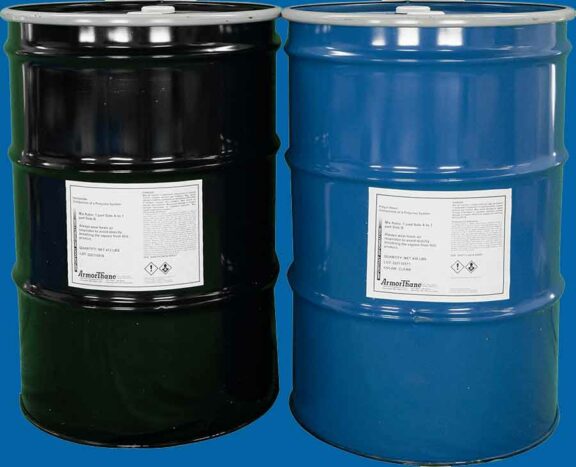 ArmorBlast™ Pure Polyurea
Superior elongation properties, tensile and tear strength; material simultaneously mitigates the concussive force of a blast and holds together the materials of a coated substrate; adapts very well to multiple substrates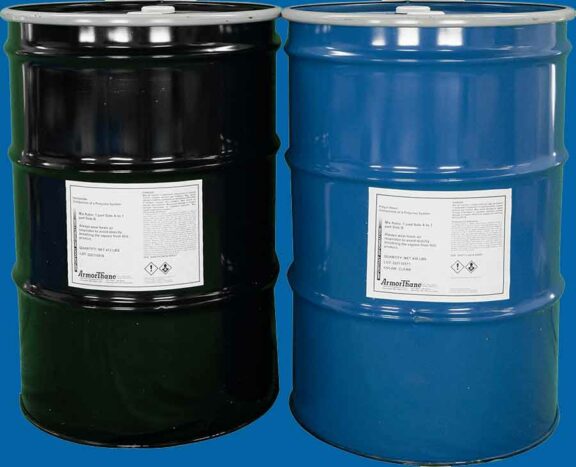 AquaSafe™ Pure Polyurea
NSF-61 Certified polyurea; safe for storing drinking water or food materials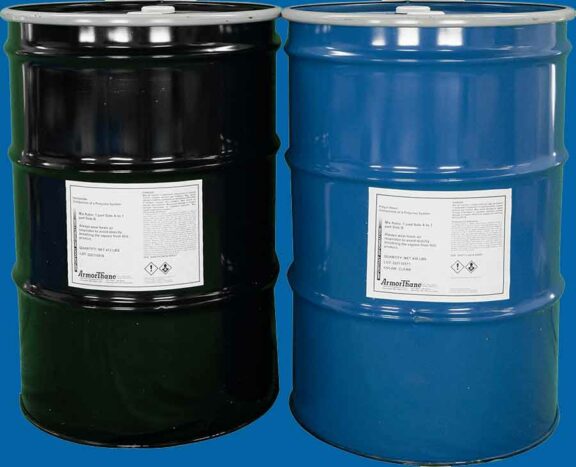 HighLine 410 Aliphatic Polyurea
Colorfast, UV fade resistant coating Used for outdoor flooring, water features and marine applications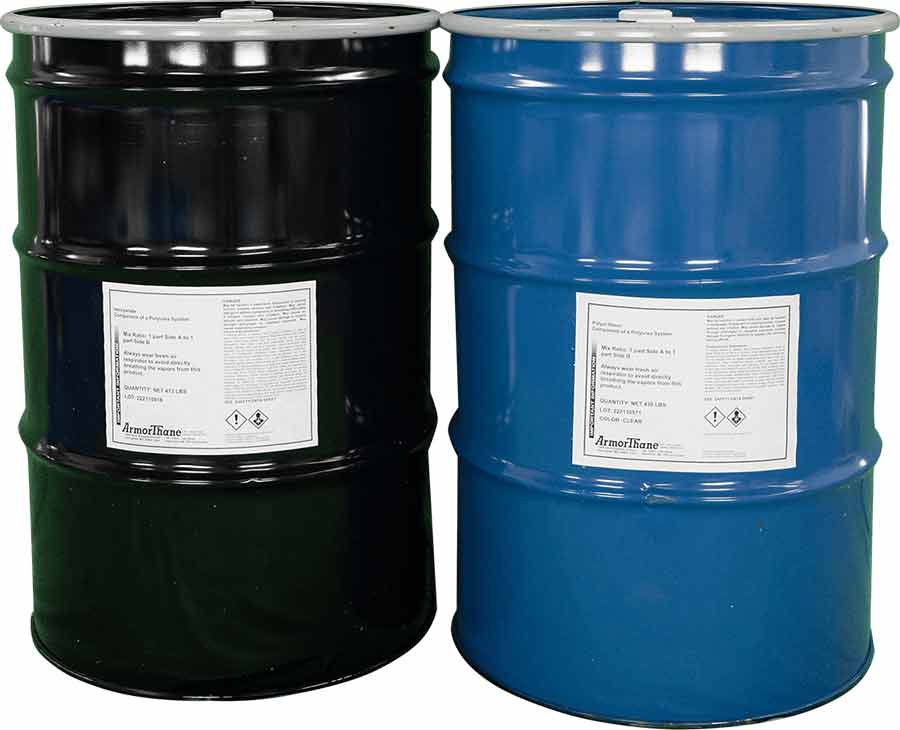 HardCoat™ Rigid Polyurea
Excellent for indoors and out; used in flooring, primary containment, marine applications, water features and landscaping, wastewater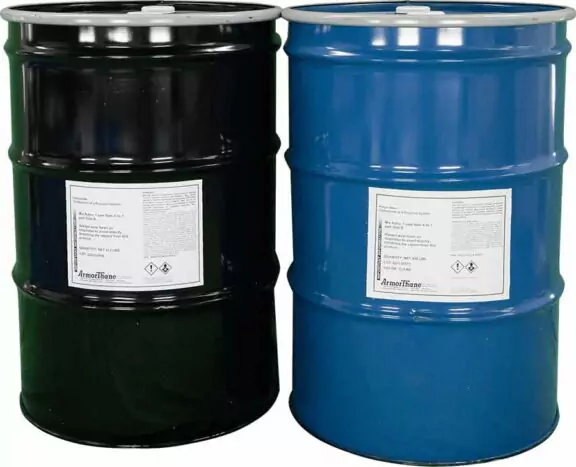 ArmorSeal™ 100 AL Polyurea
Aluminized coating; light reflective; flexible for movement; waterproof. Perfect for spraying underlayment and a custom fit replacement roof for RV's, trailers and houseboats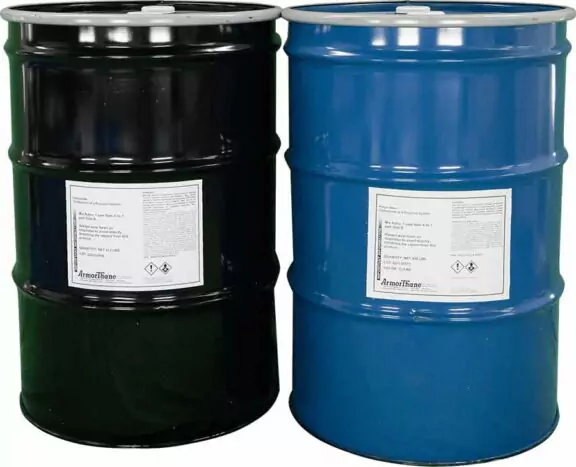 UltraTech™ Pure Polyurea
Most wear-resistant material, outstanding abrasion/friction resistance; incredibly high tensile and tear strength along with excellent elongation Used primarily in mining and mineral processing applications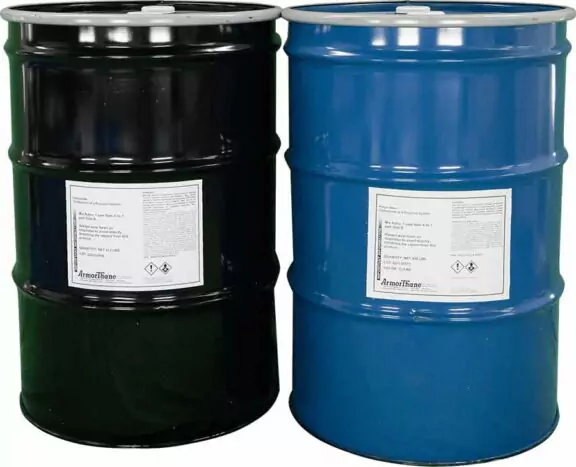 EnviroThane™ Modified Polyurea
Top-of-the-line chemically resistance and impermeable membrane; quick set time; excellent flexibility; extremely low shrinkage rates (even better than typical elastomers) Used in primary containment and secondary containment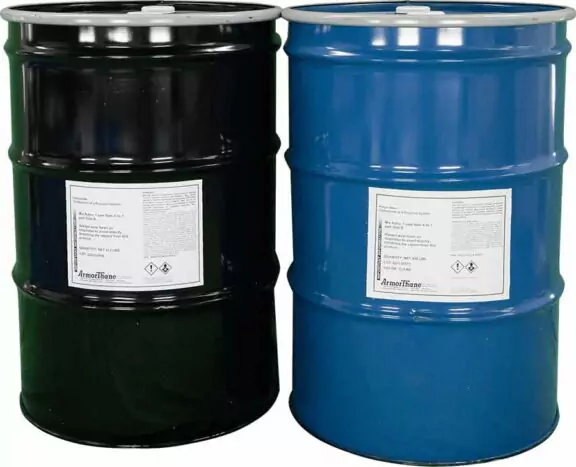 HiChem™ Polyurea
Most comprehensive chemical and corrosion resistance; good skid resistance; very good impact and abrasion resistance; ideal for chemically corrosive material handling Used in primary containment and secondary containment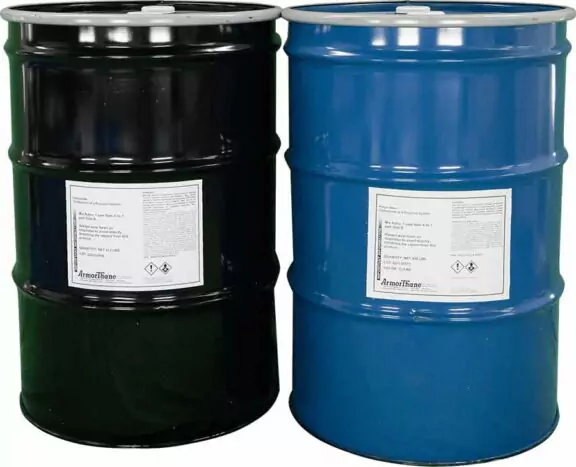 SureGrip Soft Polyurea
Greatest elongation properties, tensile and tear strength for high movement; adapts very well to multiple substrates; highest coefficient of friction, maxing out our slip resistance testing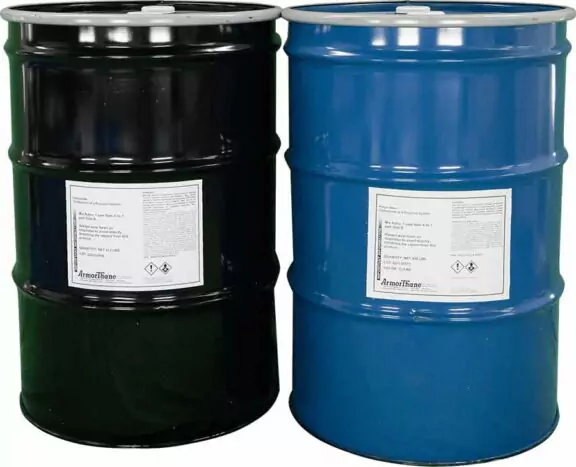 HighLine 510H Pure Polyurea
Excellent corrosion resistant material; superior skid resistance; harder version and more abrasion resistant version of the HighLine 510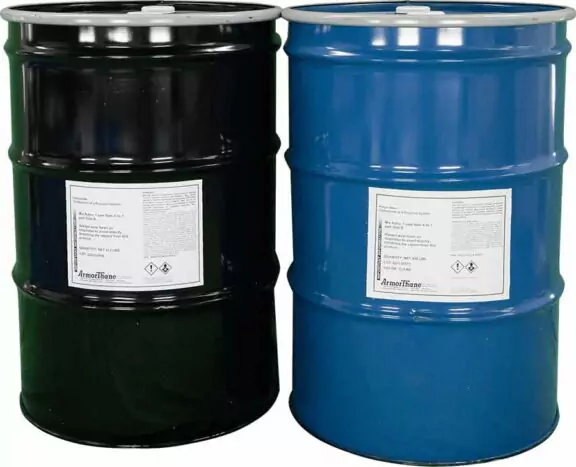 HighLine 510 Pure Polyurea
Excellent corrosion resistance; superior skid resistance; slightly slower set time for a smoother texture application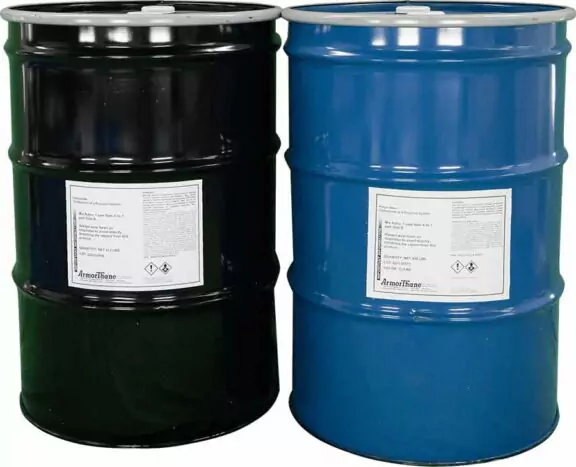 ArmorLiner 1:1 Polyurea
Incredibly versatile coating commonly used for truck beds, roofing, and a variety of concrete applications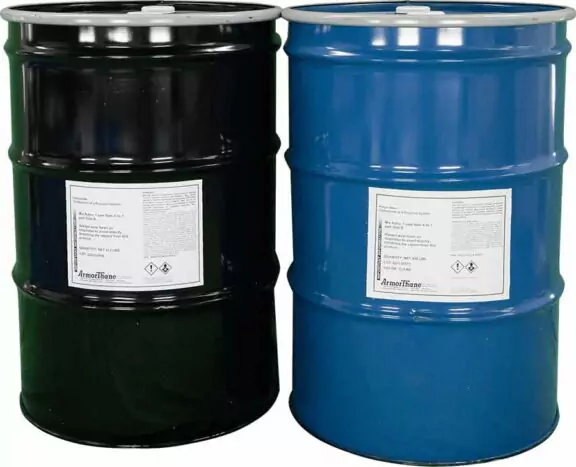 HighLine 310 Polyurea
Sets as quickly as 2 seconds; very good impact, abrasion, and chemical resistance; consistent qualities even in extreme hot or cold climates
WHY BUY POLYUREA PRODUCTS
from ArmorThane?
ArmorThane has built a strong reputation over the past 30 years for producing high-quality, durable protective coatings. Both consumers and companies have come to trust ArmorThane for their vehicle protection, industrial coatings, spray foam, injection/pour foam, flooring, and roofing needs.
Polyurea is a versatile material that can be effectively used in various applications. From roofs and floors to bridges and concrete structures, there are numerous areas that can benefit from the exceptional properties of polyurea.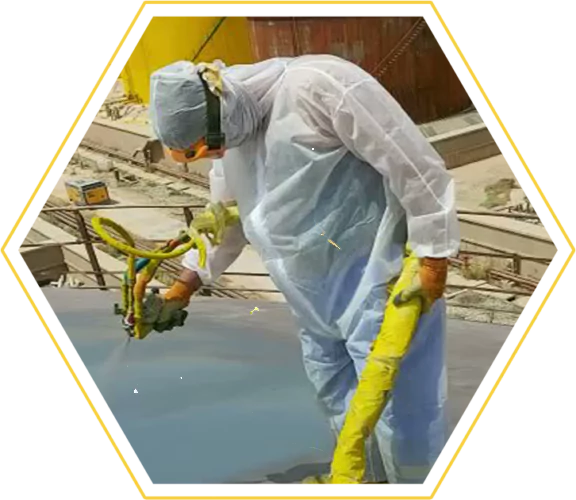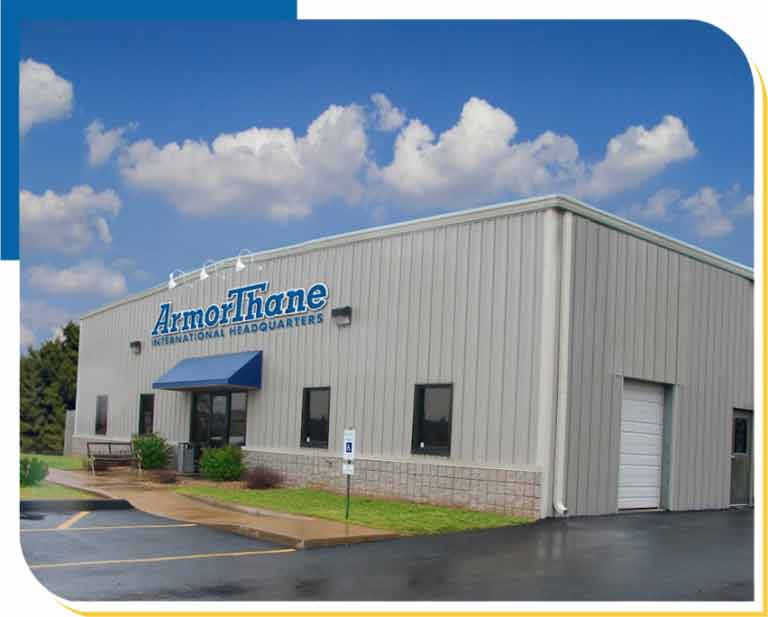 WHAT SETS OUR
POLYUREA PRODUCTS APART?
Investing in coating equipment and products is a small and affordable way to enter the polyurea, polyurethane, and spray foam business. It can also help an existing company increase its revenue. There are no franchise fees or royalties involved in starting a protective coating business or becoming an ArmorThane dealer, making it a low-cost venture.
We offer personal training to help you set up your new polyurea or polyurethane system. Additionally, our dedicated support team is always available to assist you whenever you need help. Our products are sold to dealers worldwide who use them for various applications, such as truck bed liners and animal habitats.
Take the first step towards a low cost polyurea, polyurethane, or spray foam business opportunity and call us at 800.227.2905 or fill out our contact form below. Someone from our company will contact you to answer your questions and provide you more information.