SEWER/TRASH/
WASTEWATER COATINGS
SEWER/TRASH/
WASTEWATER COATINGS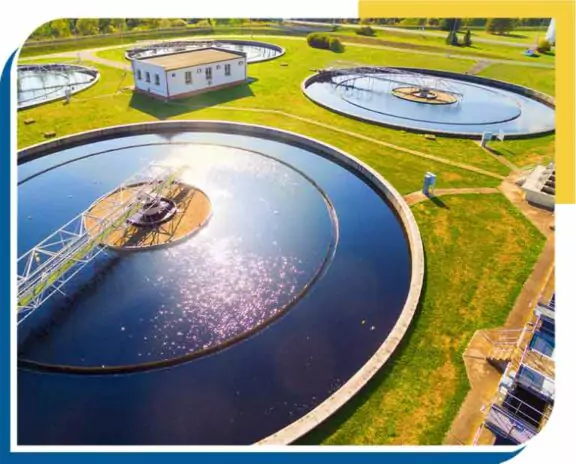 SEWER / TRASH / WASTEWATER COATINGS
The wastewater and sanitation industries are quickly recognizing the value of industrial polyurea sprayed-on coatings as compared to epoxy. Pressures mount as sewage treatment and trash disposal is accelerating from population growth. And, a more effluent world is demanding improved living conditions just as aging municipal infrastructures falter. As water resources shrink, environmental regulations tighten. ArmorThane offers the best, most moisture resistant coating materials available. We have had worldwide success in showing applicators how to repair and maintain sanitation and wastewater systems. The flexibility, strength and durability of our coatings create a permanent, impermeable liner over concrete and other materials.
SEWER MANHOLES AND TUNNELS
Many of municipal sewage systems are aging and deteriorating. The wet, humid environment requires a special coating process to ensure waste is diverted into safe treatment or storage areas and to prevent bacteria, chemicals and other pollutants from leaking into our clean water sources. Watch how ArmorThane solved sewer problems by spraying polyurea coating in Hong Kong in this YouTube video.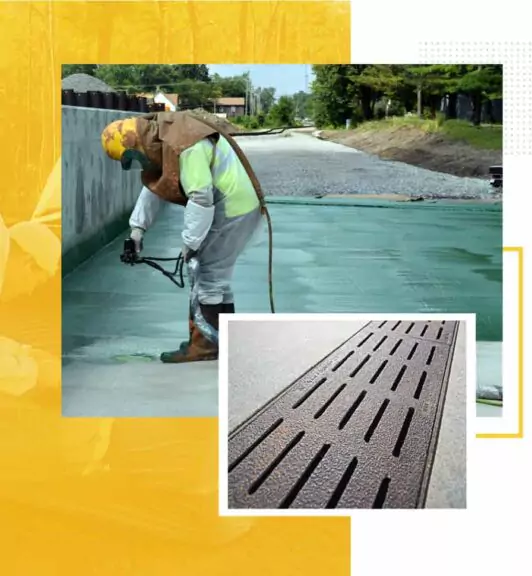 REFUSE CHUTES /TRASH COLLECTION
ArmorThane products are perfect for coating high rise building refuse shoots, trash receptacles and trash truck bed liners to prevent garbage from leaking until it reaches treatment facilities or landfills. Read more on how ArmorThane tackled the trash chute problems in Singapore and watch chute spraying in the YouTube video.
The wastewater treatment systems require a great deal of maintenance for proper performance and safety. The right preparation process and coating is necessary to repair and prevent leaking. ArmorThane trains applicators based on the environment of the location and any special circumstances.
LAGOONS, TREATMENT PONDS, CLARIFYING WELLS, DIGESTERS
Lagoons, treatment ponds, clarifying wells, and digesters are all essential in the wastewater treatment process. As an owner or operator of a wastewater treatment facility, it's important to ensure that these structures are well maintained, durable, and able to withstand the harsh conditions of the environment they are exposed to. One of the most effective solutions available in the market today is polyurea.
STORM WATER TRENCHES AND CULVERTS
Communities quite often deal with rain water runoff with concrete trenches and culverts. The problem is that concrete eventually cracks or spalls with wet-dry and hot-cold environments. ArmorThane coatings prevent this and protect against damage from wheel traffic vibration under roads. We also have geotextile applications where concrete is not feasible.
In addition to creating corrosion resistance, impact protection, and abrasion barriers, these coatings reduce noise and vibration that can cause extra wear on bolts and gears. Coatings can be applied with various textures for slip resistance.
Key Coating Products for this industry
Aging infrastructures are becoming harder to maintain under growing regulations. ArmorThane coating are a long-term solution for both new structures and the repair of old systems. We have coatings that work well in the corrosive, moisture laden environment. The goal is to seal these channels to prevent leaking and protect against further corrosion and cracks and to reduce downtime. Here are products typically used:
WANT TO BECOME AN APPLICATOR?
A small investment for coating equipment and products will get you started in a new polyurea, polyurethane, and spray foam business or increase the revenue of an existing company. With no franchise fees or royalties, starting a protective coating business or other ArmorThane dealer business is a relatively low cost venture.
We provide personal training to get your new polyurea or polyurethane system up and going. Plus, we have a dedicated support team ready to assist you anytime you need us. We sell to dealers around the world who use our products for a wide variety of applications. These include everything from truck bed liners to animal habitats.