PROTECT TRAILERS
AGAINST RUGGED TREATMENT​
Trailers are one of the most important service vehicles and too often overlooked until falling in total disrepair. The same material sprayed on bed liners can be used to repair and protect trailers.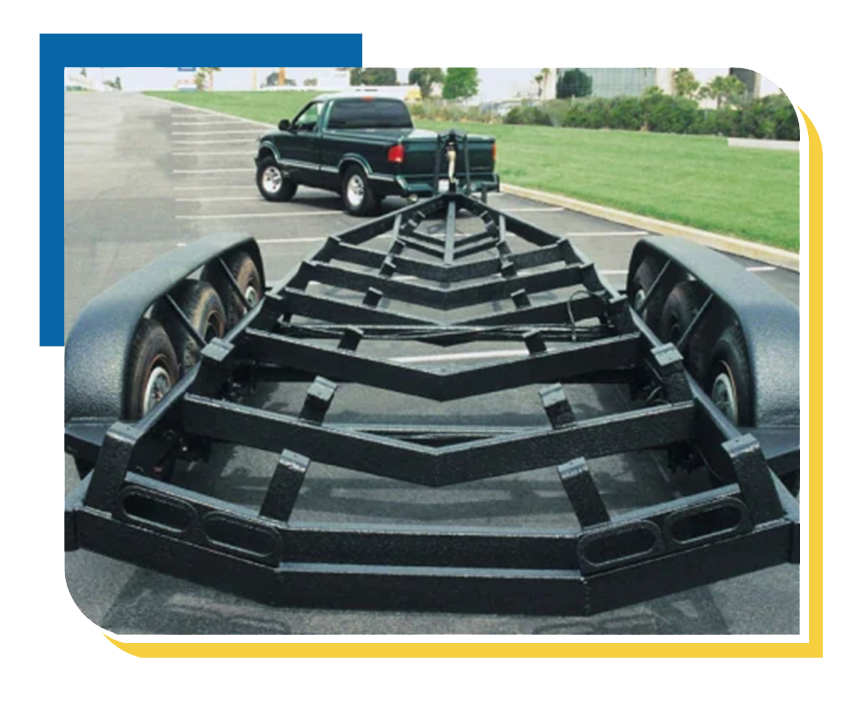 Spraying bedliner material on trailer floors ensures that hauling animals or heavy equipment will not result in scratches or dents, which in turn leads to rust and corrosion. This also protects metal and wood floors from damaging chemical spills, water, and animal waste.
And like bedliners, trailer coatings can be sprayed in an endless choice of colors. ArmorThane ColorCoat can match OEM truck colors and the topcoat contains protection against fading even in constant direct sunlight. Logos can be added in a permanent, chip and scratch resistant design.