LOW-PRESSURE COATING PRODUCTS
Sometimes, it is not practical or necessary to use a hot spray application. If you need a system that can be used in a low-pressure sprayer, then look no further than our Low-Pressure Spray Systems.
Low-pressure spraying is considered more portable for classic projects and those where speed and volume are less important. These products are used with ArmorThane low pressure spraying systems.
For small projects such as quick repairs, limited workspace or topcoat design change, the ASM low-pressure spraying equipment is a perfect match with 2 or 5 gallon containers instead of drums.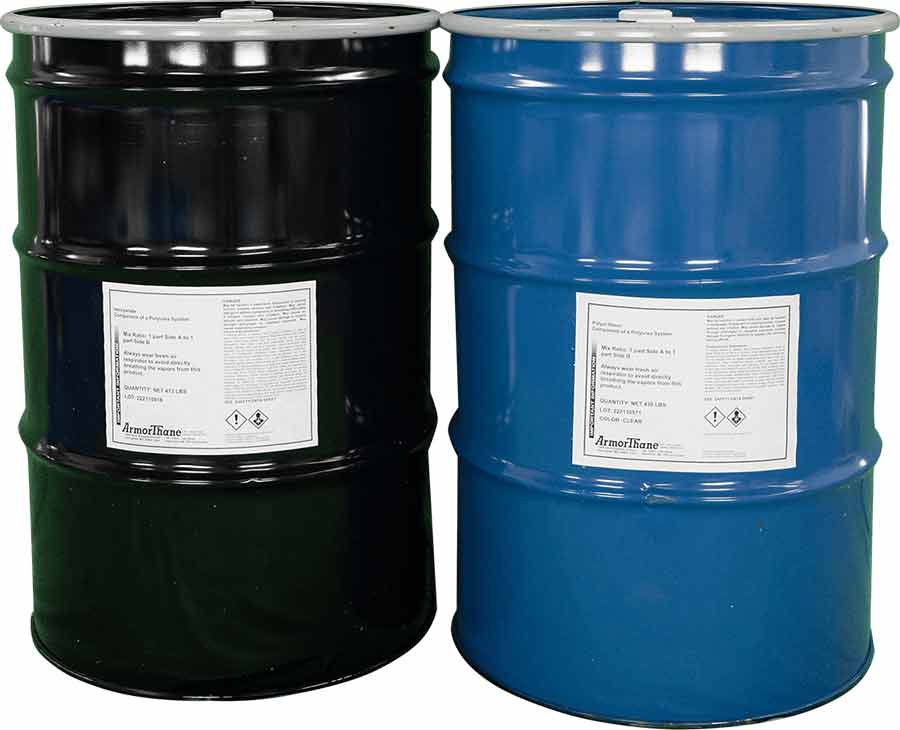 STS 200 Polyurethane
Flexible, softer product; good impact and skid resistance Good for creating large scale seamless membranes suitable for flooring, marine applications, truck bed liners, vehicles, roofing Special order fire retardant version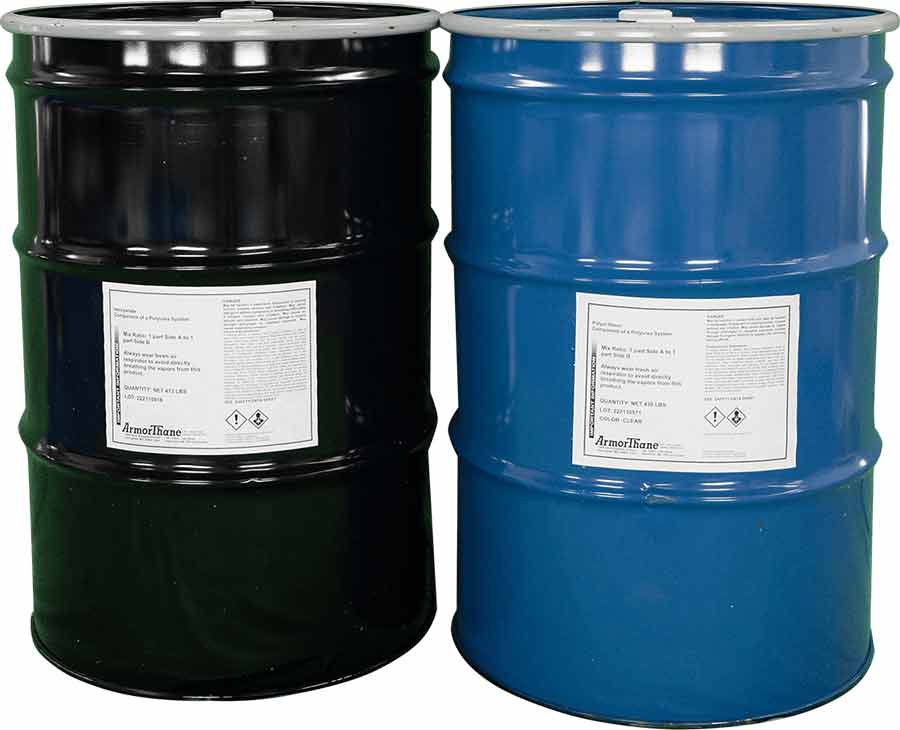 STS 300 Polyurethane
STS 300 – 2:1 Polyurethane. Greater abrasion resistance than STS 200; low permeability for superior chemical resistance, waterproofing
Take the first step towards a low cost polyurea, polyurethane, or spray foam business opportunity and call us at 800.227.2905 or fill out our contact form below. Someone from our company will contact you to answer your questions and provide you more information.