military uses
photo gallery
Wear and
Corrosion Control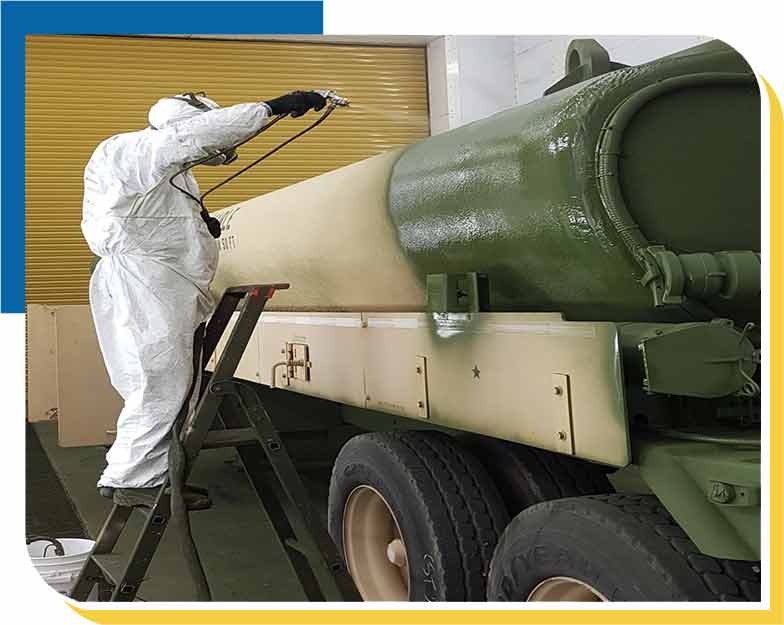 ArmorThane has many years of expertise in enhancing equipment performance and facilitating wear and corrosion resistance of defense and military components through our advanced spray coating technology. Our diverse coating services are available for both metallic and non-metallic equipment surfaces that are corrosion and wear prone.
ArmorBlast Can Significantly Reduce
Casualties and Property Damage
Our advanced polyurea coatings are designed specifically to minimize casualties and property damage due to blasts and ballistics in buildings and vehicles.
MILITARY COATINGS GALLERY