How ArmorThane Is Leading The Fight Against Pathogens
Modern technology has brought us many amazing discoveries and advances. Humanity continues to innovate and improve technology. Many types of coatings can be utilized to cover diverse surfaces. Antimicrobial coatings are a great example of this. These coatings are made from core materials with many beneficial properties. They can have an impact on the surface area. These coatings also play an important role in protecting and avoiding disease. Antimicrobial coatings can be used to protect surfaces and humans. This guide will provide all the information you need about antimicrobial coatings. It covers everything from benefits and risks to the products used.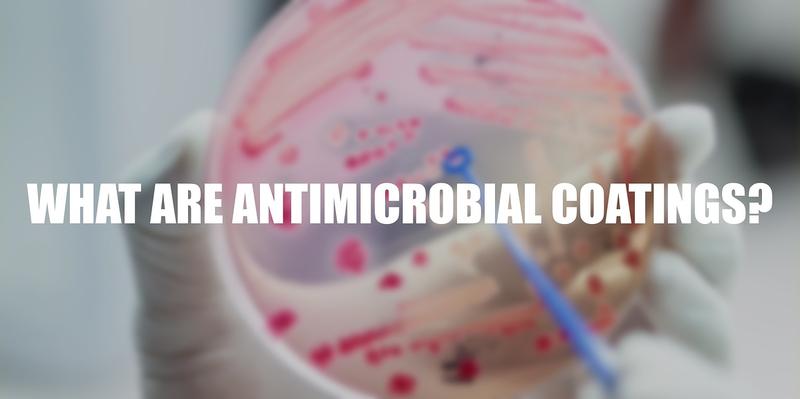 What is an Antimicrobial coating?
Antimicrobial coatings use chemicals to stop the growth of pathogens by cellular membrane perturbation. In layman's terms, an antimicrobial coating is the application of a chemical agent to a surface that can prevent the growth of disease-causing microorganisms. These coatings improve the surface's toughness, appearance, and corrosion resistance and protect against disease-causing microorganisms.
What are the benefits of antimicrobial coatings?
As exposed by the European Center for Disease Prevention and Control, more than 4 million people get a Healthcare-Associated Infection (HCAI) each year, which results in 37,000 deaths. The healthcare sector is facing a major problem in fighting HCAIs. HCAIs rank 6th in the list of leading causes of death in Western countries. The situation is worse for countries that are establishing themselves.
Surfaces must be protected from microorganisms and bacteria. This is not only true for surfaces/medical devices. This requirement is much more widespread. Everything is susceptible to microbes, from surfaces and devices to walls and fabrics to food and fabric, eventually allowing them to reach human beings. To prevent the growth of bacteria, it is impossible to keep surfaces clean, disinfected, or apply strong chemicals to them. Antimicrobial coatings are the best option in this situation. This simple process involves coating the surface with antimicrobial agents. It provides a safer and more durable service.
There is a growing demand for antimicrobial coatings in both the healthcare and commercial sectors. These coatings offer many benefits. However, they also have a growing use for domestic purposes.
Polyurea Floor Coating Benefits
Protective coatings can be used to prevent viral and bacterial infections in gyms and stadiums and restaurants, homes, offices, and other public places such as playgrounds, schools, parks, and restaurants. Polyurea floors can be cleaned easily and offer a protective coating against the coronavirus. It is possible to reduce infection risk by choosing the right type of flooring or coating.
Polyurea floor coatings are effective in preventing bacteria growth. It provides a seamless surface that helps prevent the growth of mold and other contaminants. Polyurea coatings improve slip resistance without compromising aesthetic appeal.
Plazas, schools, and airports have the ideal floor coating that keeps them clean and prevents virus contamination. Mold and bacteria can cause health problems for occupants. Protective coatings such as Polyurea are recommended.
Seamless flooring can allow water and other contaminants to build up, leading to health problems for occupants. Polyurea floors can be used to prevent the spread of microbes such as the coronavirus. This floor coating seals cracks, crevices and prevents contaminants from building up.
Polyurea has many benefits, whether used in homes, hospitals, nursing homes, or commercial buildings. Polyurea coatings are also very effective at repelling water and inhibiting mold growth. Polyurea, unlike epoxy coatings, is not affected by chemical spills or stains.
Polyurea surfaces can be cleaned.
Viral pathogens can cause mild to severe illness through infected respiratory droplets. Infected people can spread the virus to surfaces and air. Nearby, people can inhale infected droplets and come in contact with contaminated surfaces.
You can break the transmission cycle by disinfecting surfaces and applying a floor coating such as Polyurea, which does not absorb water and allows microbes to flourish. Emory University's studies revealed that household disinfectants such as soap and bleach could kill Coronavirus viruses on surfaces.
Ordinary household disinfectants can be used to kill a virus. A report in the Journal of Hospital Infection states that viruses such as Covid19 can stay active in the air for up to three hours and can persist on stainless steel and plastic surfaces for up 72 hours if they are not sanitized.
Failure to wash your hands frequently can result in transmission. For indoor and outdoor sanitization, businesses should use household bleach or a dilute sodium hypochlorite solution.

What are Antimicrobial Surfaces Made Of?
Two methods can be used to create a surface that inhibits the growth of microbes. There are two ways to get a surface that inhibits the growth of microbes. The first is physical modification. This includes product modification and roughness. Chemical modification is the second. Chemical modifications include superhydrophobic surfaces, grafting polymers and nanomaterials, as well as coatings. These coatings include self-cleaning and antimicrobial coatings. When choosing the right antimicrobial coating, it is important to consider safety, market norms, and specific item use.
What Antimicrobial Coatings Are Used?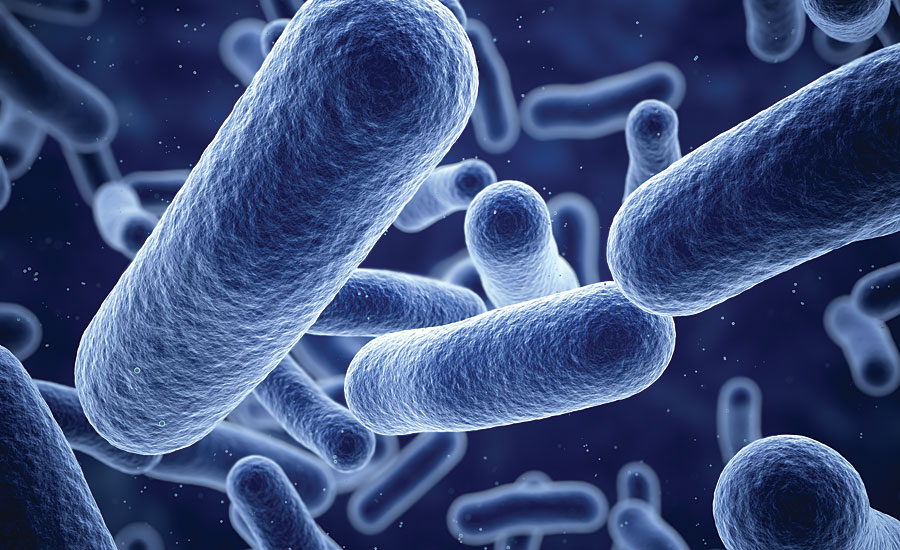 Antimicrobial surface coatings are now used in many consumer and commercial applications.
Industrial

Commercial

Items for the construction industry

Outdoors

Houseware
The medical sector is an important use for antimicrobial coatings. All healthcare facilities are at risk from HCAIs. Antimicrobial coatings help to reduce the spread of germs through common areas such as switches and doorknobs. To reduce infection risk during medical procedures, antimicrobial coatings can be used on medical instruments, catheters, surgical devices, electronic medical gadgets, and trays. These coatings are used in healthcare center fabrics such as gloves, surgical masks, injury dressings, plasters, non-woven textiles for hospitals, and woven healthcare facility fabrics. These coatings are also used in medical implants.
Antimicrobial coatings can be used in various buildings, including schools, offices, restaurants, public places, and residential structures, to protect against disease-causing microorganisms. They are used extensively to preserve indoor air quality in air handling equipment such as ventilation, heating, air conditioning, ceilings, fans, and ceilings. These coatings effectively prevent mold growth and regrowth on many surfaces, including automobile parts, walls, ceiling pipes, and ceilings.
Antimicrobial coatings are also used in the food industry. They can be found in large-scale production facilities, dairy plants, food processing units, and all the containers and utensils required to do so. They are used in the fabric industry to provide strength, freshness, and stain-resistant fabrics.
To learn more about our antimicrobial protective coatings, click here. We will be happy to answer any questions you have.
Want To Find Or Become an Applicator?
A small investment for coating equipment and products will get you started in a new polyurea, polyurethane, and spray foam business or increase the revenue of an existing company. With no franchise fees or royalties, starting a protective coating business or other ArmorThane dealer business is a relatively low cost venture. 
We provide personal training to get your new polyurea or polyurethane system up and going. Plus, we have a dedicated support team ready to assist you anytime you need us. We sell to dealers around the world who use our products for a wide variety of applications. These include everything from truck bed liners to animal habitats.