A CLOSER LOOK AT POLYUREA
AS A COMMERCIAL ROOFING APPLICATION
Repair Roof Leaks And Permanently Seal
THE EVOLUTION OF
ROOF COATINGS
Commercial roofing options continue to evolve as new materials and techniques become available. One of the most popular choices today is polyurea, a spray-on coating with many advantages over traditional materials like EPDM. If you are considering replacing your commercial roof soon, it is worth exploring what polyurea offers. A few of the benefits include: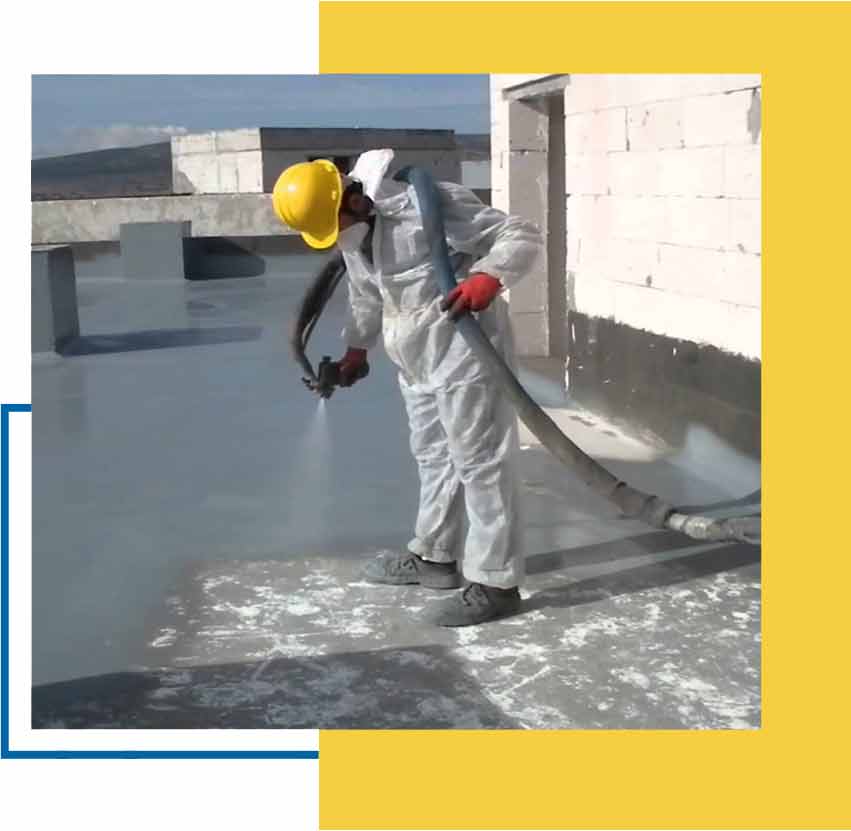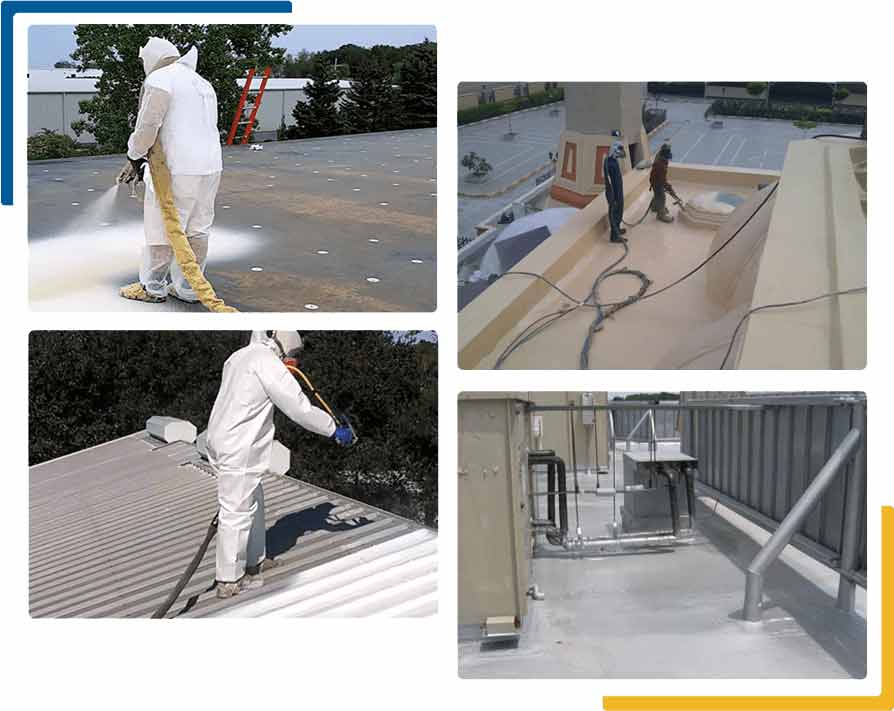 BENEFITS OF
polyurea roofing
Superior Durability: Polyurea coatings are highly resistant to damage from impacts, punctures, and abrasions. They can withstand extreme temperatures, UV radiation, and chemical exposure without deteriorating. This means that polyurea is a great option for roofs in harsh environments or those subject to heavy foot traffic or equipment.
Seamless Application: When a polyurea roof is installed, it is applied in a single, continuous coat that conforms to any shape or size of the roof. This means there are no seams or overlaps that can allow water to seep through, making polyurea excellent at waterproofing. The seamless application also means there is less opportunity for moisture to collect and lead to mold growth.
Fast Installation: Installing a polyurea roof is typically much faster than using traditional materials like EPDM. The spraying process takes only a few hours, and the coating is dry to the touch in minutes. This can help reduce business interruptions and minimize downtime for your operation.
Versatile Appearance: Polyurea coatings come in various colors and textures, giving you more design options for your commercial roof. You can choose a color that matches your branding or a texture that provides additional grip for workers on the roof.
Polyurea coatings offer many benefits for commercial roofing that EPDM cannot match. From superior durability to faster installation times, polyurea is quickly becoming popular for businesses looking for a reliable and efficient roofing option. By choosing polyurea for your roof, you can enjoy the peace of mind that comes with having a long-lasting, waterproof, and low-maintenance roof for your commercial building.
Want To Become an Applicator?
A small investment for coating equipment and products will get you started in a new polyurea, polyurethane, and spray foam business or increase the revenue of an existing company. With no franchise fees or royalties, starting a protective coating business or other ArmorThane dealer business is a relatively low cost venture. 
We provide personal training to get your new polyurea or polyurethane system up and going. Plus, we have a dedicated support team ready to assist you anytime you need us. We sell to dealers around the world who use our products for a wide variety of applications. These include everything from truck bed liners to animal habitats.