POLYUREA ROOFING/
ROOF WATERPROOFING
Repair Roof Leaks And Permanently Seal
POLYUREA ROOFING/
ROOF WATERPROOFING
BENEFITS OF ARMORTHANE
POLYUREA ROOF WATERPROOFING
Polyurea waterproof roofing is one of the most advanced and effective forms of roofing available in the market today. It combines excellent waterproofing performance with a strong, durable surface that can last for decades if properly maintained. Polyurea is a type of polyurethane-based elastomeric membrane that is applied as a spray or rolled on to create a tough, seamless barrier against moisture, heat, and other environmental elements. Our specialized polyurea roof waterproofing products are sprayed on making it easy to maneuver around various shapes, sizes and roof penetrations. This fixes and prevents further leaks with several additional benefits: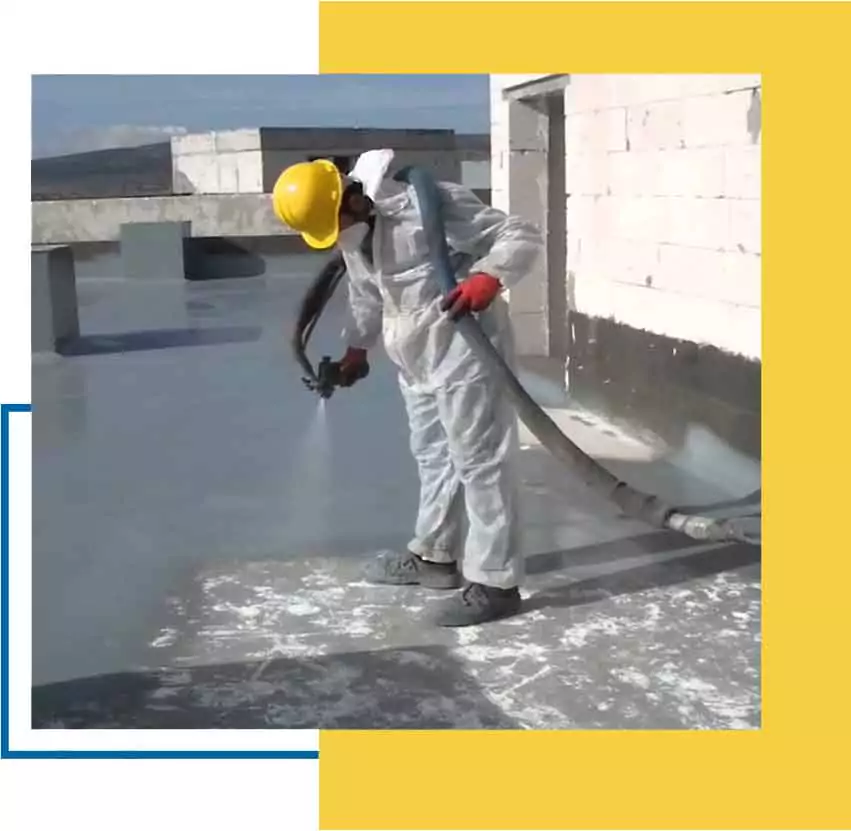 7 BIGGEST CAUSES OF ROOF DAMAGE​: Why you need polyurea waterproofing
Most leaking is not the fault of the original roof. Something causes a gap between the roof and vulnerable points such penetrations and construction seams. Here are seven primary concerns:
ROOFS MOST AT NEED OF
POLYUREA ROOF WATERPROOFING
At-risk roofs are those that face severe weather conditions or are in disrepair due to age or neglect; they require special attention in order to remain structurally sound and safe for people who use the building. Polyurea roofing is an excellent option for these types of buildings because it offers superior protection against harsh elements and provides a strong waterproof barrier between the roof and whatever lies beneath. Moreover, polyurea keeps the building safe from water damage that can lead to costly repairs.
Examples of most at risk roofs: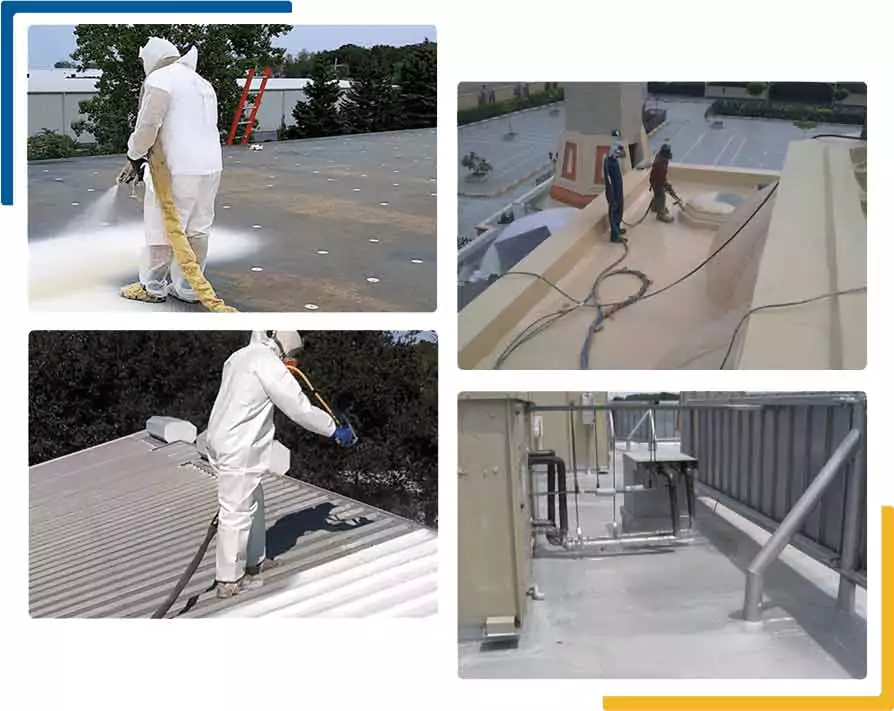 Avoid Costly Repairs
GO WITH POLYUREA
Compared to traditional roof repair methods such as tar or asphalt shingles, polyurea offers several advantages. Firstly, it requires no special tools or equipment for installation; simply spray it onto the roof surface to create an instant seal that will remain intact for years ahead. Secondly, it can quickly be applied over existing surfaces with little preparation required; this makes it ideal for quick patch jobs when time is of the essence. Finally, its durability means you won't have to worry about expensive repairs down the line due to wear and tear or weather damage — saving you money in the long run!
Aside from its impressive durability and cost-effectiveness, polyurea also boasts versatility when it comes to color choices: you can choose different hues depending on your aesthetic preferences or even match existing colors if desired for a cohesive look throughout your property. Additionally, it has superior energy efficiency than traditional materials; this means less heat transfer through the walls of your building resulting in lower energy bills!
The benefits of using polyurea as a waterproofing material don't end there — it also helps protect against mold growth due its impermeable nature; this means fewer indoor pollutants infiltrating into your building's interior environment! Furthermore, many types of polyurea are fire retardant – making them ideal solutions for structures located near forests or high risk areas prone to wildfires or other threats associated with extreme heat temperatures like lightning strikes.
Altogether, these features make polyurea an excellent choice for businesses looking for effective long-term waterproofing solutions without having to compromise on price tag or aesthetic appeal! It provides superior protection at an affordable cost — saving you from costly repairs on your roof while ensuring optimal performance year after year!
FIND OR BECOME A CERTIFIED ROOF COATING APPLICATOR
Becoming an ArmorThane certified roof coatings applicator opens up a range of advantages and opportunities. As a certified applicator, you gain access to ArmorThane's top-of-the-line roof coatings, known for their exceptional durability, weather resistance, and long-lasting performance. The certification process ensures that you receive comprehensive training and support, enabling you to deliver high-quality results and exceptional customer satisfaction.