As the idea of "Van Life" becomes increasingly popular, we have seen more and more people wishing to have their sprinter vans fully protected with ArmorLiner.
Sprinter camper vans are gorgeous, hardy, and roomy – and get great fuel mileage – the perfect rig for immersing yourself in nature. So it's easy to see why this way of living has become so popular.
WHAT TYPE OF
PAINT IS THAT?​
The people we do these applications for are always telling us that people ask, 'What kind of paint is that?
The truth is it's not painted at all; ArmorLiner is a two-component, 1 to 1, 100% solid, fast set, liquid applied polyurea liner system for metal, concrete, fiberglass, and wood surfaces. It is professionally applied at high pressure and high temperatures, bonding instantly and permanently. Originally products like ArmorLiner were used solely as truck bedliner spray coatings but recently have been used for coating many other areas. The ArmorLiner van liner system provides a scratch-proof exterior that gives an enormous amount of added protection.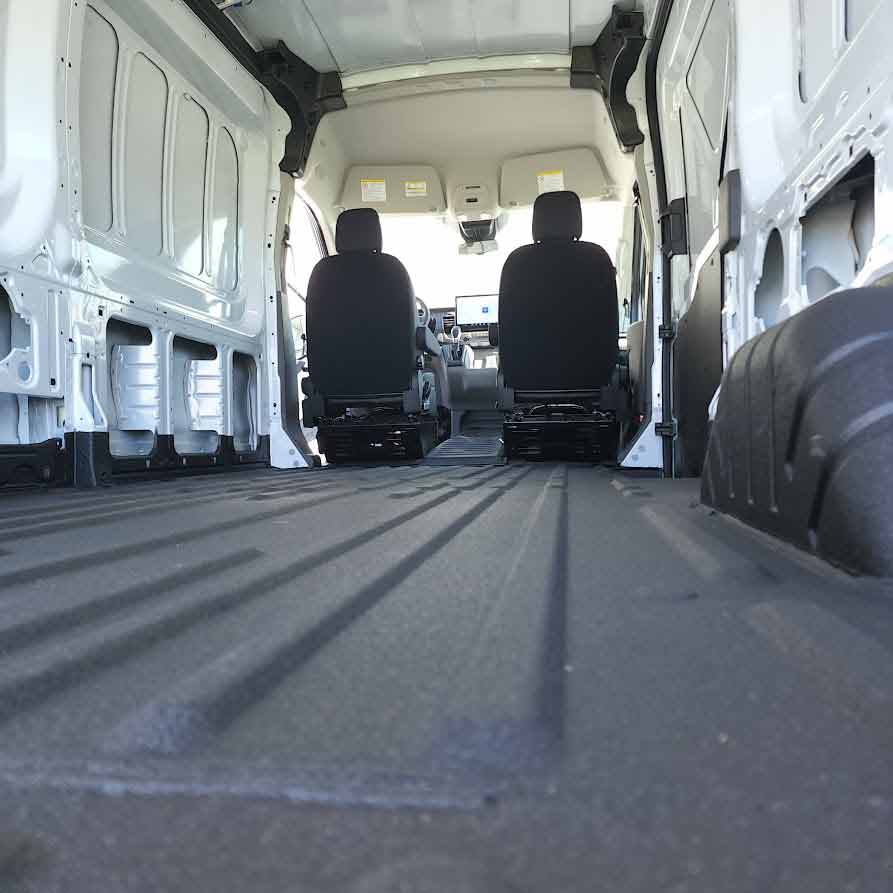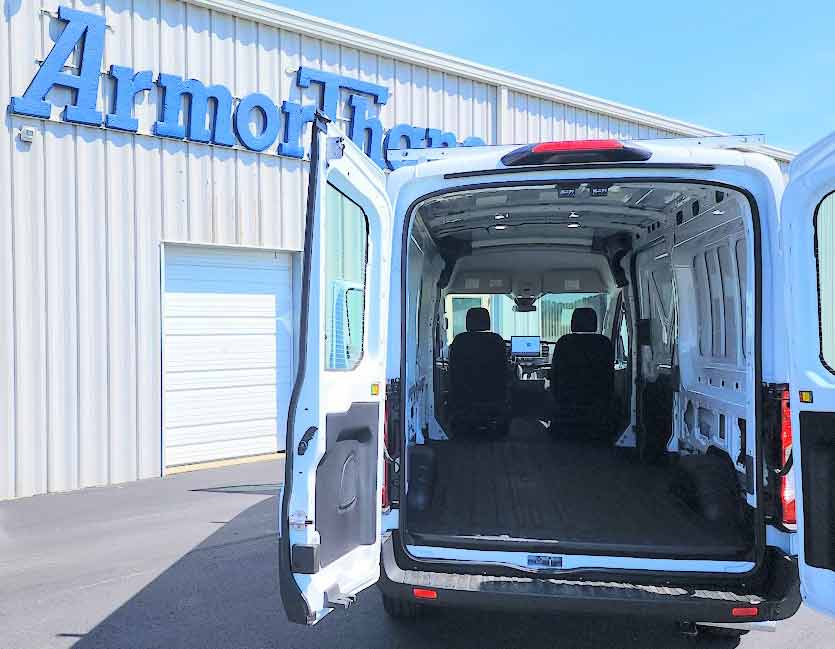 On a rig that brushes up against trees, gets hit by rocks, and generally pushes the elements, our ArmorLiner spray is a perfect solution to keep your rig looking its best.
Our ArmorLiner van liner system is used on the exterior for that traditional rough surface look and added color and U.V. protection. On the door jams and interior, we spray these rigs with a more thin and smoother finish allowing the owner the same durability but a more subtle look inside the rig.
ArmorLiner makes these vans look newer and cleaner but also gives customers more confidence in the strength of their vehicle. The goal is to protect the van from the rough roads ahead with all the rocks, dirt, snow salt, etc., that gets kicked up from the tires and potentially damage the vehicle's paint. Using the ArmorLiner van liner system protects and enhances the appearance of your van. We have worked hard to refine the process for the best possible finish. We don't like the big chunky look of many of the bedliner materials you see now. Our product application has a fine texture that looks similar to the factory texture of Mercedes plastics.
If you are interested in getting your sprinter van custom coated, click here to submit your info, and we will locate the nearest applicator for you. If you are interested in becoming an applicator, click here and fill out our short form to find out how you can become a pro installer in no time!
Take the first step towards a low cost polyurea, polyurethane, or spray foam business opportunity and call us at 800.227.2905 or fill out our contact form below. Someone from our company will contact you to answer your questions and provide you more information.