Starting a Spray Foam Business With ArmorThane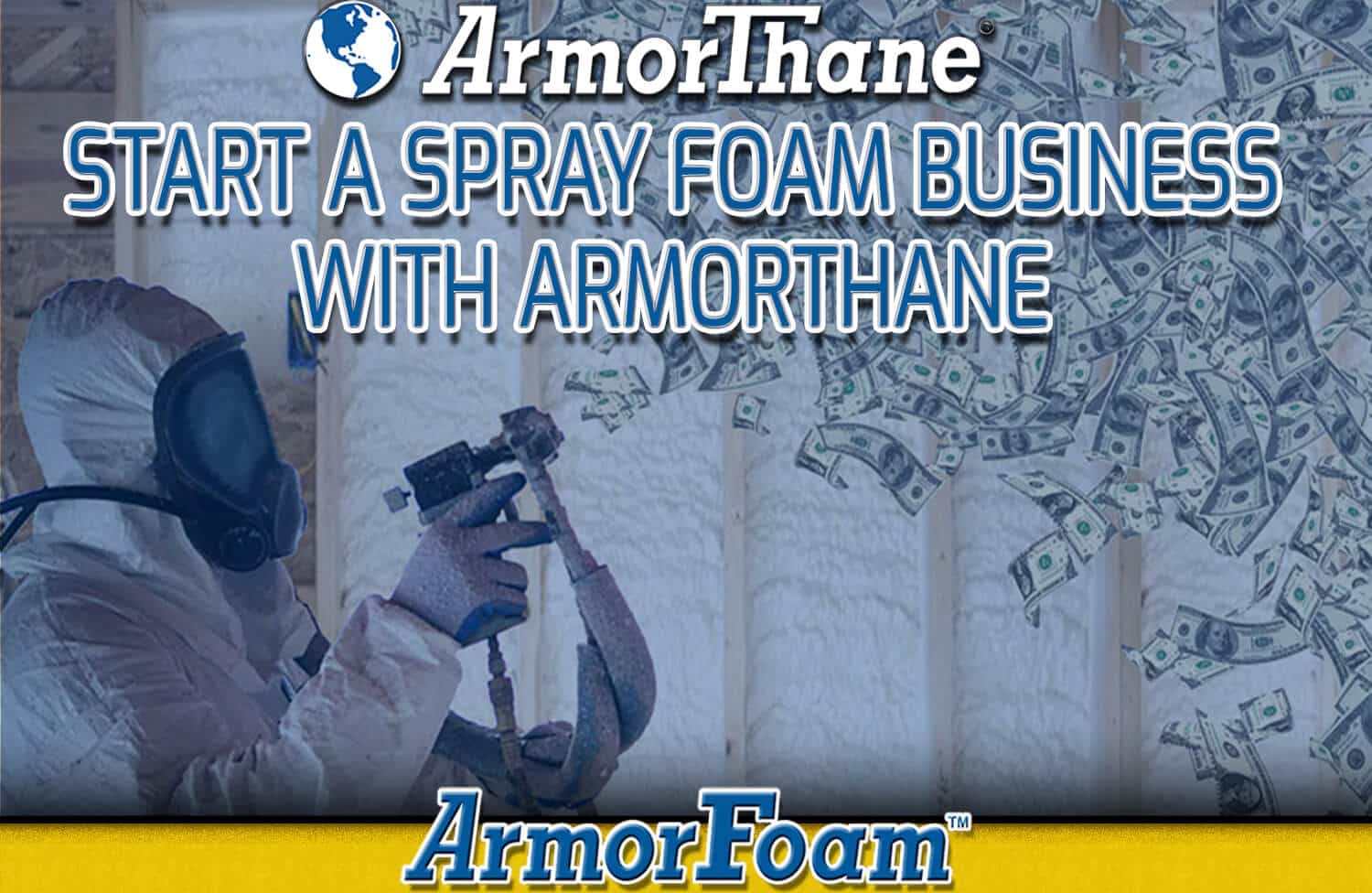 Start your spray foam insulation business right the first time. We will make sure you are fully informed to decide if spray foam insulation is right for your needs. It's easy to open a spray foam insulation company. You will be able to outperform your competition even though it may seem complicated. We are an industry-leading manufacturer/supplier.
Why should I open a spray foam company?
Start Your New Spray Foam Business – GREEN is the Key
You might be wondering how you can get involved in this expanding industry. Although it may sound daunting, starting a spray foam insulation company is very feasible. Spraying foam is now much less complicated thanks to industry-leading equipment such as our advanced reactors.
Do you know of anyone who could help?
Simple is the IDEA. ArmorThane is a leading industry manufacturer and supplier.
It's easy to start a spray foam insulation company. First, choose a business plan. Let us know which market you want to target, and we'll give you the support and tools to do so. Your business will run smoothly if you have a supplier who has everything you need. We can help you get your business off to the right start and offer support.
ArmorThane is an authorized distributor of many of the industries leading equipment manufacturers. ArmorThane specializes in High-Performance Coatings, Foam, and Protective Coatings Equipment. We have a complete line of Spray Foam Equipment. Our staff will support and train your company with the best equipment.
ArmorThane provides you with all the safety supplies, materials, and equipment that you need for your business. 
Are there any certifications or licenses that I will need to start a spray foam company?
Get training and support to become a certified spray foam applicator
We train you on how to spray the product, what equipment it uses, and how to maintain and safely use your equipment. Get industry-standard training to put yourself ahead of the rest.
ArmorThane understands that success is essential for our company. We make it our #1 goal to provide exceptional technical and sales support for all our clients. You will get not only a quality piece of equipment but also a lifetime partner who will support you through every step.
Technical Service staff makes it their mission to keep your business running. All new business owners require security. Our mission is to help you.
What can I do to grow my spray foam business?
It's easy to simplify your business and make it more successful.
Once you have created your spray foam insulation business plan and purchased your equipment, it is time to simplify your business and grow. ArmorThane is committed to simplifying complexity by providing a single source for all your Spray Foam needs. To simplify your business, we work hard to ensure you have all the parts, supplies, and support you need in one location.
Foam Knowledge
Our contractors have access to a comprehensive database that contains everything they need for their Spray Rig. All you need are a few clicks away: Technical Data Sheets and Material Safety Datasheets, Owner's Manuals, Product Brochures, and Technical Data Sheets. Our Brochures can help you market your product, download spec sheets for equipment maintenance, and troubleshoot in the field with our Quick Troubleshooting guides.
Dealer Portal
Our customers have a portal to simplify their business. Online management of your account, order parts or supplies online, as well as accessing your order history.