Protect Your Entire Vehicle with ArmorLiner Body Armor
Protect Your Entire Vehicle with ArmorLiner Body Armor: Bedliner Paint Job
MAINTAIN GREAT
LOOK AND PROTECTION
If you utilize your truck as much and as hard as intended, it will eventually become spotted with scratches, dents, and nicks that come with enduring brutal weather conditions and off-roading. To maintain a great look and protection from the sun, storms, and everyday wear and tear, the ArmorThane protective coating professionals offer a full-body exterior application that will last for the life of your vehicle.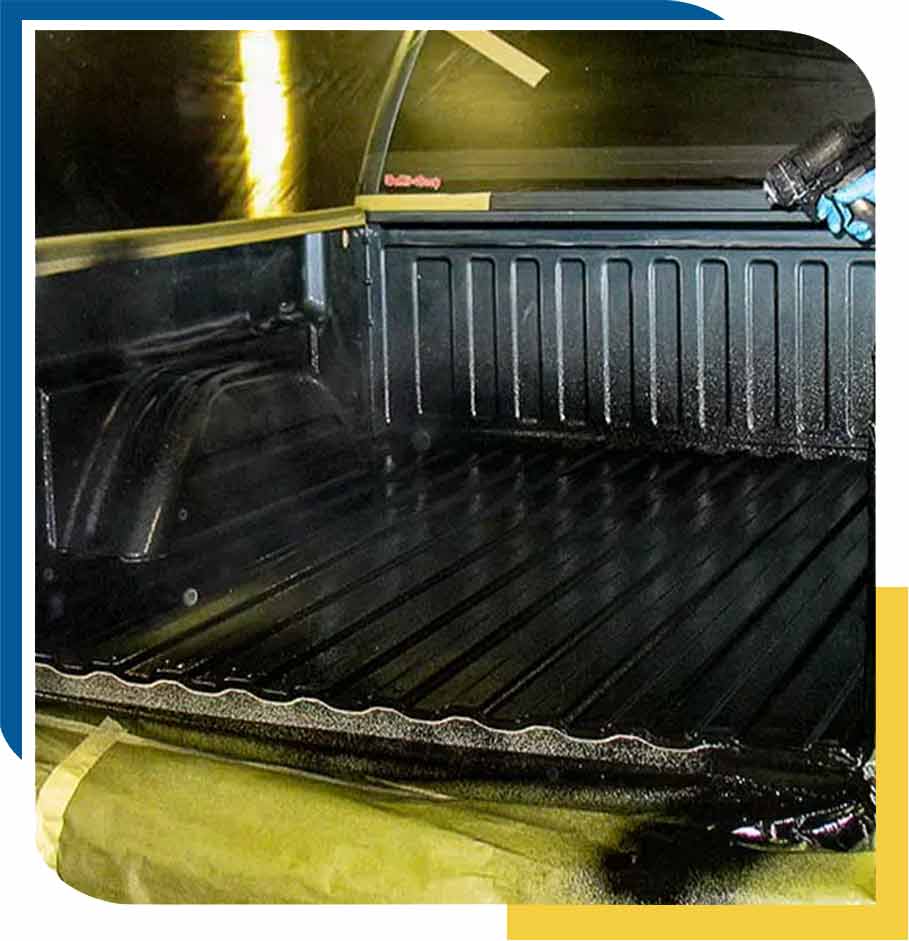 Full Body Vehicle
Protective Coating​
Over time and with constant use, the paint on your truck, boat, bike, or vehicle will deteriorate and fade. The premium quality ArmorLiner Body Armor provides a full-body protective coating that will stop rust and is resistant to dings, nicks, and scratches caused by kicked-up gravel or driving through a densely wooded area. ArmorLiner Body Armor forms an impenetrable barrier against small scratches or significant dents.
Asbestos is dangerous because it can break down into microscopically thin fibers. These fibers are so tiny they can remain airborne for days after being disturbed. While airborne, individuals can breathe these fibers in. Since the fibers are so little, they can travel deep into a person's lungs, where they may ultimately lodge in the lung tissue. Once lodged, these fibers can cause several grave diseases, including lung cancer, asbestosis (a scarring of the lung tissue), and mesothelioma (cancer of the lining of the lung cavity).
Customize Your
Vehicle's Look and Style​
ArmorLiner Body Armor offers exterior protection for the life of your vehicle. This added layer of protection is applied through a heating process that will practically paint the material onto the exterior parts of the vehicle that are most vulnerable to damage. The protective coating also improves the look and style of your truck, RV, boat, or bike with customized colors and personalized stylings.
Impact and abrasion resistance qualities in ArmorLiner are applied to withstand the harshest forms of abuse from the road and the severe, changing weather conditions throughout the year. ArmorThane technicians treat your vehicle as if it were their own, taking great care when applying our ArmorLiner protective coating products.
ArmorLiner expands the vision of our highly successful spray-on bedliners and features many of the same benefits in protecting your vehicle.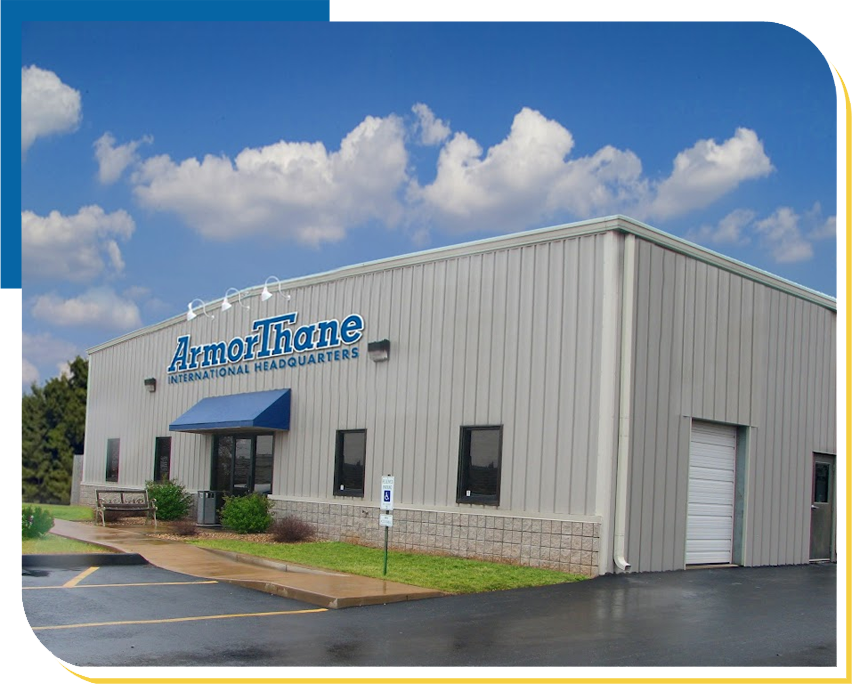 ArmorThane wants to help keep your truck looking great and protected for many years. We have all the essentials you need to protect your vehicle and look amazing on and off the road. Our spray-on bedliner and specialty ArmorLiner protective coating options deliver full protection from heavy usage and weather elements. 
For more info on our wide selection of ArmorThane protective coating options like the ArmorLiner Body Armor, please browse our online catalog, or contact ArmorThane today to have all your questions answered by a knowledgeable representative. 
become a CERTIFIED applicator
Without a profit stealing franchise model that restricts business potential, we assist you in developing a financial plan and formulating product costs that position you for success once you join the ArmorThane applicator network. Starting your own coatings business has never been so easy. View the process of becoming an applicator in our video to the left.

Take the first step towards a low cost polyurea, polyurethane, or spray foam business opportunity and call us at 800.227.2905 or fill out our contact form below. Someone from our company will contact you to answer your questions and provide you more information.