HIGH-PRESSURE VS LOW-PRESSURE
EQUIPMENT
HIGH-PRESSURE VS LOW-PRESSURE EQUIPMENT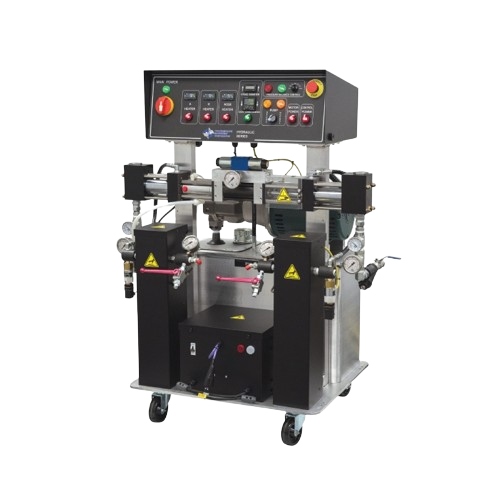 High-pressure guns don't have static mixing tubes. Rather, the chemicals are mixed together right at the tip of the gun. The product is so hot and under so much pressure, that it sets — meaning it goes from a liquid to a solid — very quickly, in about three to five seconds. Because the 1:1 ratio of chemicals in the high-pressure yield a product that's very rigid, you're limited on the texture — which resembles the surface of 80-grit sandpaper.
With low-pressure guns, the substance flows before it sets, leaving a flat glossy surface. Then, if your client desires, you can add a specific texture. Depending on which low-pressure gun you choose, liner texture can vary between raindrops and cottage cheese. However, the textures are more easily created with the guns that have the trigger switch, since you must periodically turn the system on and off to create the effect. Also, the guns without the trigger switch require you to check the chemical ratio each time you turn the gun on and off. The ratio is very important in all polyurethanes. If you're not within a couple of percentage points of being right on the money, you'll end up with goo.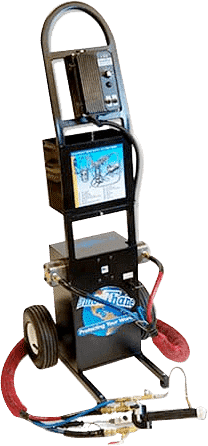 CHEMICALS & COLORS
TO CONSIDER


As with all things, there are trade offs. The softer, low pressure material gives a bit more grip, while the harder high pressure material is much more resistant to physical damage. This difference is especially important on hot days when the surface temperature of a black bedliner can reach 160°F in the sun. At these temperatures low pressure polyurethane material softens, losing up to 50% of its strength. The harder high pressure polyurethane/polyurea hybrid material is less susceptible to the effects of temperature change.