Polyurea Horse Trailer Coating
Polyurea Horse Trailer Coating
Polyurea For The
Ultimate Protection​
Ask many horse owners what their greatest fear is, and many will tell you "a horse falling through the trailer floor." Growing up on a horse farm, I can tell you, it is possible. Today we are going to discuss the reasons horse trailers deteriorate so quickly, some tips to slow this process and the ultimate weapon against deterioration.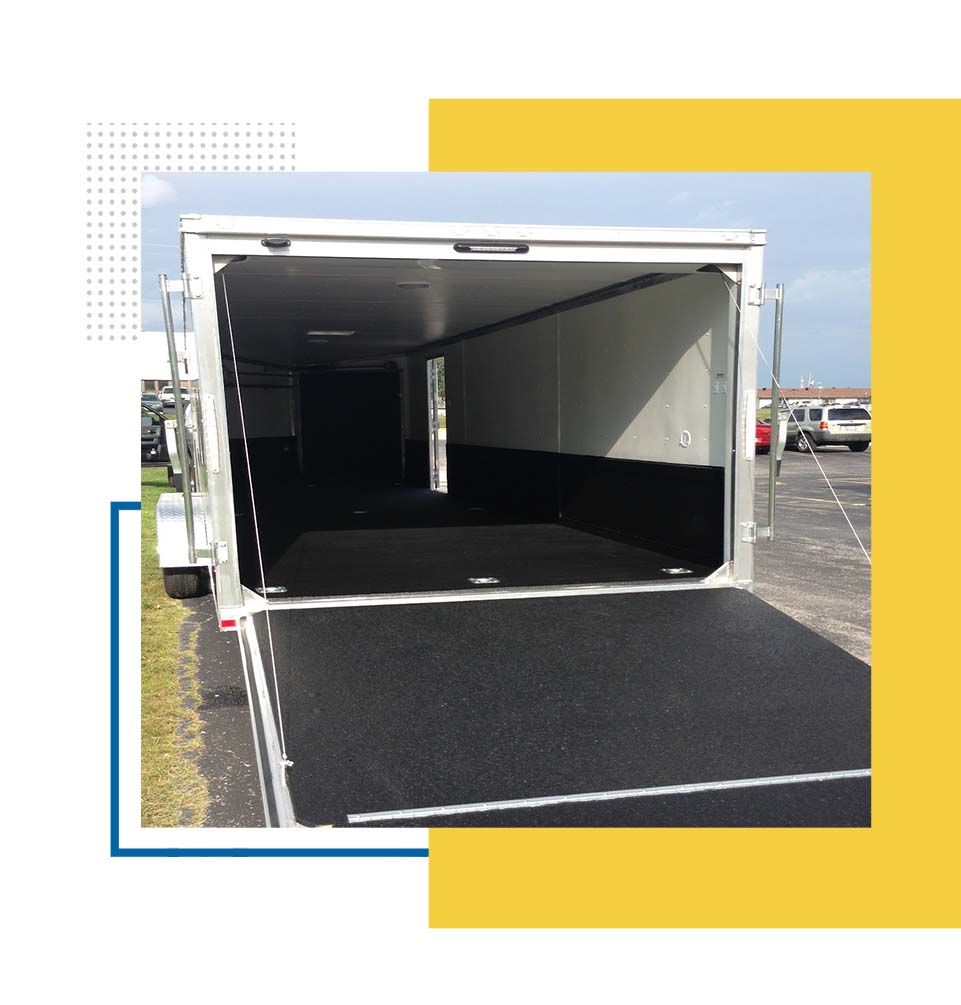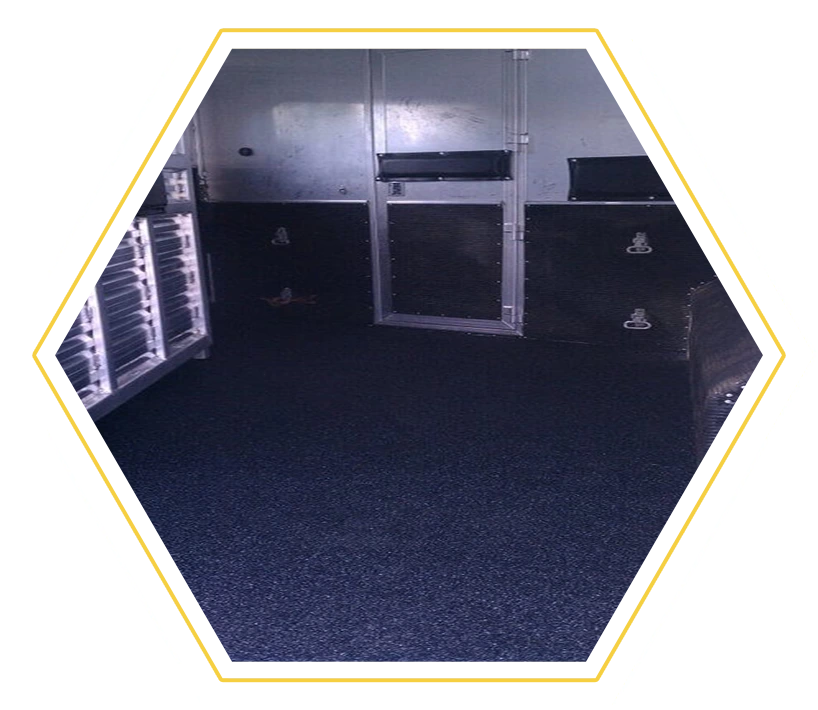 Aluminum Floors: Aluminum corrodes. Alkaline in urine and manure is the most significant reason this is common in horse trailers. An aluminum floor must be washed often to deter corrosion. Certain aluminum floors can fail in about eight years or less without cleaning. 
Wood Floors: Most wood floors in new trailers are pressure-treated southern pine wood planks. Pine does not warp over time, such as oak, and is lighter. There are various grades of pine. Number one grade means fewest knots. Cross members support wood floors – the more cross members under the floor, the stronger the floor will be. Pine boards are readily available and easy to replace; however, they should always be covered.
This brings us to the solution to the problem.
Countless coating products claim to do the job, but many of these applications just don'tq cut it. Sometimes, products appear attractive on the surface, but beneath the surface are hiding something quite treacherous. This is why it is important to choose wisely when it comes to coating the floor of your horse trailer. 
ArmorThane protective coatings provide an airtight and watertight seal on aluminum, steel, and wood. The coating will prevent rust and corrosion while relieving your horses' legs and dispersing their weight. ArmorThane coatings will not crack or split nor tear or warp as rubber mats tend to do. Once properly prepared wood floors are applied, the coating will prevent animal feces and urine saturation. ArmorThane will reduce road noise and vibration in the animal cabin area, and it protects trailers from the corrosive effects of animal waste. Finally, ArmorThane applied to your horse trailer increases the resale value.
Contact us here if you want to know more about ArmorThane's protective coatings. We will be happy to answer any questions you might have.
Professional Polyurea Application Training
Become a Certified Polyurea Applicator
Take the first step towards a low cost polyurea, polyurethane, or spray foam business opportunity and call us at 800.227.2905 or fill out our contact form below. Someone from our company will contact you to answer your questions and provide you more information.