CAN POLYUREA BE USED TO
REHABILITATE MY CONCRETE FOUNTAIN?

CAN POLYUREA BE USED TO REHABILITATE MY CONCRETE FOUNTAIN?
CONCRETE FOUNTAIN
REHABILITATION
Is your outdoor concrete fountain starting to show signs of wear and tear? Has it lost its luster and beauty over time? Don't let this discourage you because you have options. Luckily, there is a solution to this problem: polyurea coatings. In this article, we will discuss how polyurea can be used to rehabilitate your concrete fountain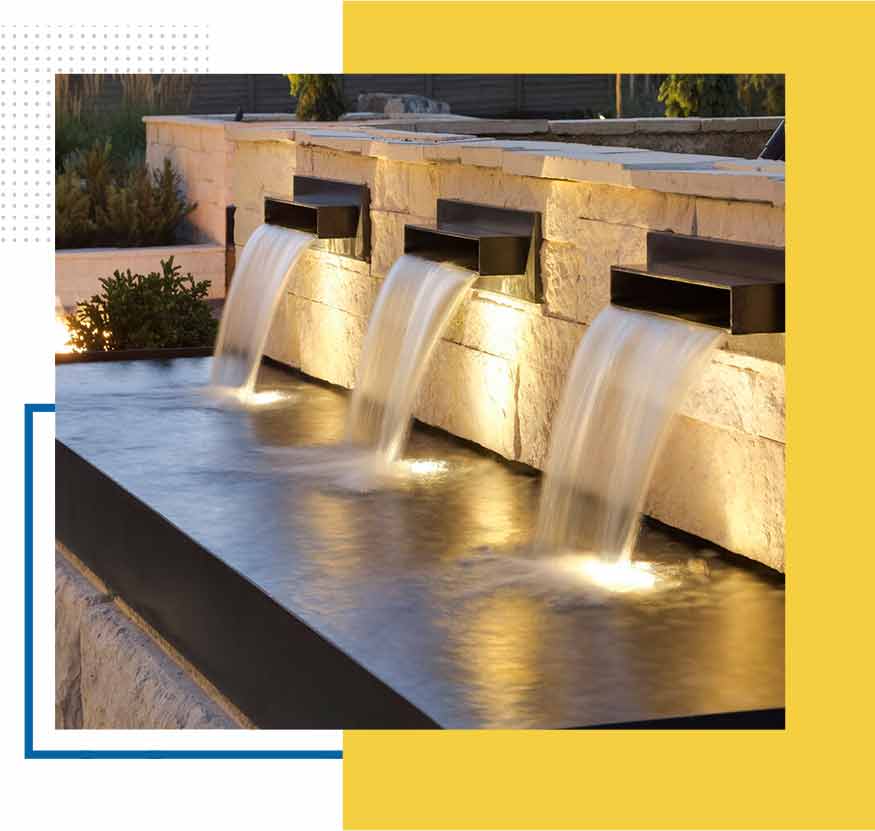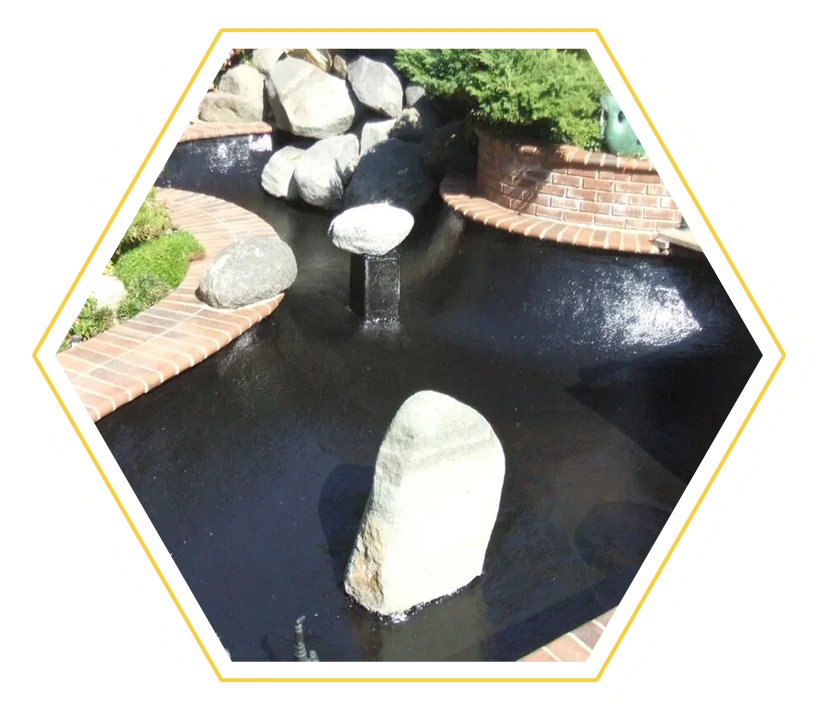 CHOOSING THE
RIGHT COATING
Before we dive into the nitty-gritty of how polyurea can be used to rehabilitate your fountain, let's first understand what polyurea is. Polyurea is a type of coating commonly used for industrial purposes. It is made by combining two liquid components using special equipment. Once it is sprayed onto the surface, it creates a durable, waterproof, and flexible membrane.
Now, how does polyurea work in fountain rehabilitation? First, the concrete fountain must be cleaned and prepped. Any existing coatings or cracks should be removed. Then, a primer is applied to ensure proper adhesion of the polyurea coating. Next, the polyurea is sprayed in a seamless layer to encapsulate the fountain. This creates a waterproof barrier that not only prevents water from seeping out but also prevents further damage caused by freeze and thaw cycles.
Polyurea coatings have excellent resistance to chemicals, abrasion, and UV rays. They also have a relatively fast cure time, allowing the fountain to be back in service within days. Polyurea coatings can be customized to match the color and texture of the original fountain finish. It can also be used to add a non-slip surface, making it safer for people to walk on the fountain.
Another great advantage of using polyurea is its long lifespan. If properly installed and maintained, a polyurea-coated fountain can last for several decades. It also reduces maintenance and repair costs because of its durability and protection against the elements.
WANT TO BECOME A CERTIFIED POLYUREA APPLICATOR?
A small investment for coating equipment and products will get you started in a new polyurea, polyurethane, and spray foam business or increase the revenue of an existing company. With no franchise fees or royalties, starting a business or other ArmorThane dealer business is a relatively low cost venture.
We provide personal training to get your new polyurea or polyurethane system up and going. Plus, we have a dedicated support team ready to assist you anytime you need us. We sell to dealers around the world who use our products for a wide variety of applications. These include everything from truck bed liners to animal habitats.

NO FRANCHISE FEES

TRAINING PROVIDED

24/7 TECHNICAL SUPPORT

MARKETING ASSISTANCE