Hit The Road in Mobile Coating Units
Mobile Coatings Trailers Custom Built
To Your Specifications
HIT THE ROAD WITH YOUR MOBILE COATING UNIT
WE CUSTOMIZE THE DESIGN OF A MOBILE SPRAY RIG TO FIT YOUR PROJECTS
As projects get bigger, so do the Mobile Coating Units (MCU). ArmorThane just completed a two-compartment trailer designed specifically for the new HighLine Series Spraying Equipment and the additional engine power required to run it.
Instead of the current one-compartment, 14 feet long trailers for Classic Series Spraying Equipment, these two-compartment models are 20 feet long.
IT'S ALL ABOUT WHAT'S INSIDE
The front compartment is the engine room, which will house the larger Kubota diesel generator, air compressor, and refrigerated air drying system. This reduces noise in the back spray staging area. Both areas are insulated and well-lit with separate work benches. The engine room is easily accessed by either an outside door or the spray staging area.
First delivery is going to a new dealer applying expanding foam insulation in Lubbock, Texas. Another dealer is upgrading to the more powerful HighLine equipment for secondary containment coatings for the oil industry in the Dallas/Fort Worth region.
WE CUSTOMIZE THE DESIGN OF A MOBILE SPRAY RIG TO FIT YOUR PROJECTS
Our Coatings Units take power and equipment to any industrial, commercial or residential jobsite. Customers look to us for guidance, but the final choice of equipment and layout is yours. Options vary from a smaller, high or low pressure configuration to a longer, two-compartment version that's fully outfitted with a high pressure system. Sizes typically range from 16′ up to 36′.
We know that on going support is a major key to your success. Our technical support team and trainers are available 24/7, because we know the not all problems happen at 10am on a non-holiday Tuesday. In fact, our support team is available for troubleshoot, pre-job consultation, and even product determination and methodology selection. We also offer marketing and promotional support.
All in all, ArmorThane is a one stop shop with years of experience and with the technical and industry know how to help your take your polyurea business to the next level.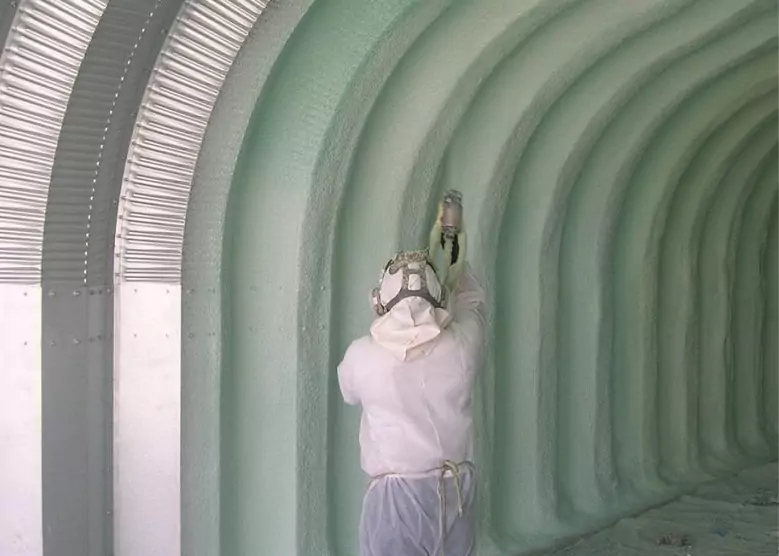 MOBILE SPRAY RIGS FOR MULTIPLE APPLICATION TYPES
Are you a spray foam applicator looking for a spray foam rig? ArmorThane's Mobile Spray Rigs work for both Polyurea and Spray Foam. We offer all the tools you need to take your coatings business on the road. Whether you spray foam insulation, do concrete lifting applications, or spray polyurea, ArmorThane has a package that will work for you. One of our sales associates will be happy to discuss your requirements, such as your trailer size, machine type, electric and lighting requirements, power supply, hose length and air compressor. When you send it to us, we'll review your build's details with you, answer any questions or concerns you may have and prepare an estimate.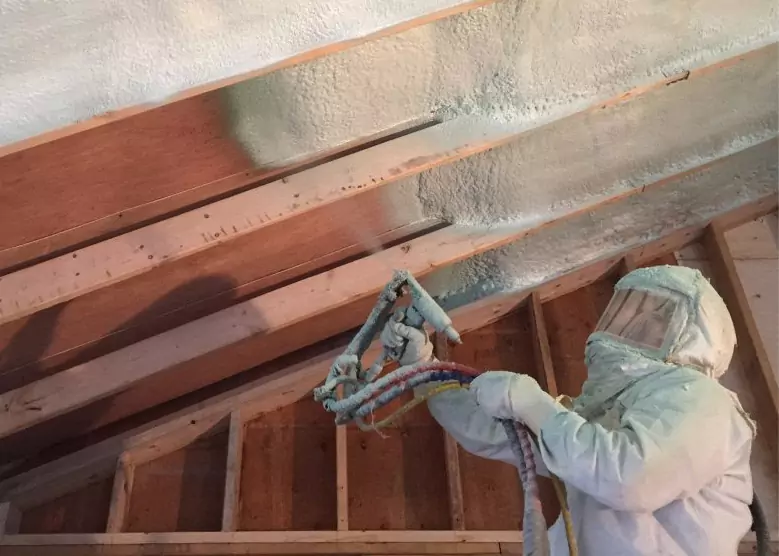 CONTACT ArmorThane TODAY TO BUILD YOUR MOBILE SPRAY RIG
No matter your professional or commercial needs, ArmorThane is here to provide expertise and ongoing support to ensure you get the most out of your mobile spray rig. Contact us online or fill out the form below to get started. We look forward to working with you!