Get pool decks, concrete patios and porches ready for summer! ArmorThane licensed dealers spray time-tested products that cover winter damage and bring new life to worn-down and aging outdoor surfaces. Polyurethane and polyurea chemical products form a permanent bond that protects for years.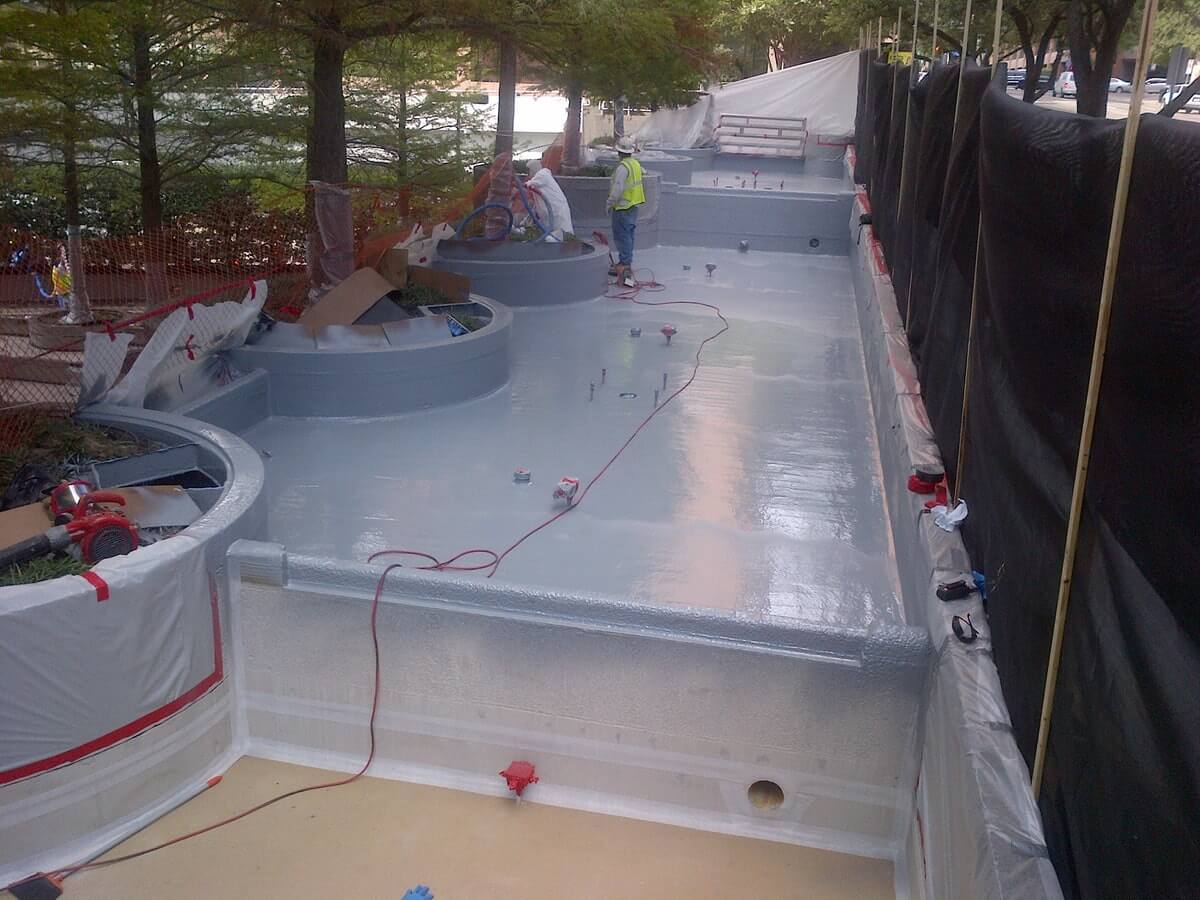 Spray-on coatings are applied to both residential and commercial outdoor areas for low maintenance, waterproofing and slip resistance. Leaks and small imperfections are sealed with no cracking or settling after application. There is no need to frequently paint or stain like wood. These surfaces are quick to clean and require no power washing. They even resist chemical exposure.
VARIETY OF PRODUCTS THAT FIT THE JOB
Dealers access a variety of products that fit the job. Polyurethane and Polyurea Spray options are the toughest, most durable protective coatings for maximum weatherproofing and creating water barriers for multiple surfaces. ArmorFloor is especially designed for concrete surfaces and easy roll-on applications. ArmorShield provides the widest variety of decorative patterns, faux finishes and textures. This is a single component, waterborne polyurea containing recycled ground thermoset plastic.
LEARN MORE ABOUT LANDSCAPE PROTECTION
BE YOUR OWN BOSS

START YOUR OWN COATINGS BUSINESS
Without a profit stealing franchise model that restricts business potential, we assist you in developing a financial plan and formulating product costs that position you for success once you join the ArmorThane applicator network. Starting your own coatings business has never been so easy.
A small investment for coating equipment and products will get you started in a new polyurea, polyurethane, and spray foam business or increase the revenue of an existing company. With no franchise fees or royalties, starting a protective coating business or other ArmorThane dealer business is a relatively low cost venture. 
We provide personal training to get your new polyurea or polyurethane system up and going. Plus, we have a dedicated support team ready to assist you anytime you need us. We sell to dealers around the world who use our products for a wide variety of applications. These include everything from truck bed liners to animal habitats.