Fill the Gaps to
Enhance Insulation Performance
Whichever insulation you decide to use requires careful installation for efficient performance. The most crucial thing to consider for wall insulation is a seamless fit without gaps. Gaps permit air to circulate and hinder the effectiveness of insulation. Keeping batted insulation continuous can be a challenge because there are windows, pipes, doors, fixtures, and electrical outlets to contend with. Blown-in insulation is superior in gaining access to smaller spaces. Spray foam seals when it insulates to provide the most effective protection. Here at ArmorThane, no matter which insulation technique you select, we ensure that gaps are sealed to ensure the greatest insulation performance.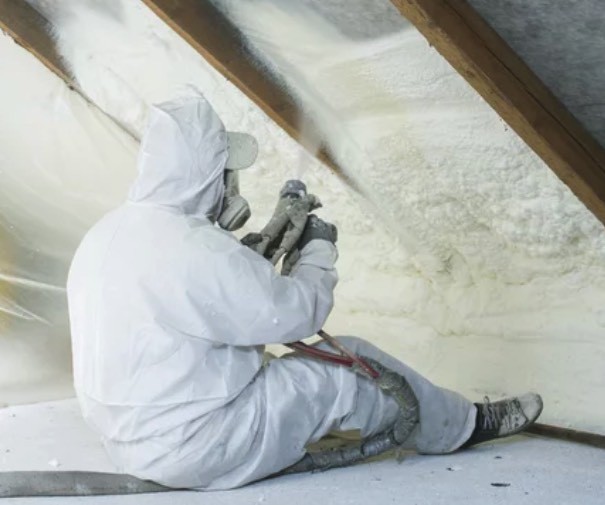 Insulation Strategy for Your Home
The primary function of insulation is to regulate the flow of heat. It is natural for heat to move from warm zones to cold regions. The heat moves through the walls when there's not enough insulation. When it's summer and the temperature is warm outside, heat is transferred through the exterior walls and into the house's interior. This is known as heat gain. In winter, it is the reverse.
The heat generated by your furnace is absorbed into the walls before being lost to the environment. This is referred to as heat loss. Insulation acts as a barrier and allows this heat to flow slow and difficult, keeping your home comfortable while saving money on your energy bills. We'll develop an insulation plan for your home that will include walls and roof and sealing every gap.
Contact ArmorThane to get the most efficient wall insulation in the industry. Our applicators treat your home as if it's theirs and are dedicated to providing you with the best insulation solutions available.
Features Of ArmorThane Spray Foam
Adheres to any surface
May allow you to reduce the size of the HVAC unit
Helps comply with applicable building codes
Installed by trained, approved contractors
Available in both open and closed cell formulas
Competitively priced
Adheres to any surface
Applies seamlessly
Seals and insulates in one step— streamlining the building process
Fills hard-to-reach areas
Uses no fasteners