ROOFTOP COOLING TOWER COATINGS
ROOFTOP COOLING TOWER COATINGS: pOLYUREA COOLING TOWER
MAINTAIN EFFICIENCY AND PREVENT POTENTIAL ISSUES
If you own or manage a building with a cooling tower system, you understand the importance of maintaining its efficiency and preventing any potential issues. One way to enhance the longevity and performance of rooftop cooling towers is by coating them with polyurea. In this blog post, we will explore the benefits and advantages of using polyurea coatings for cooling towers.
Cooling towers are vital components of commercial and industrial HVAC systems. They dissipate the heat generated within a building, either through evaporation or transferring it to the environment. However, these towers face numerous challenges such as exposure to harsh weather conditions, corrosive chemicals, and continuous water contact. Over time, this can lead to corrosion, degradation, and inefficiencies in the cooling tower's performance.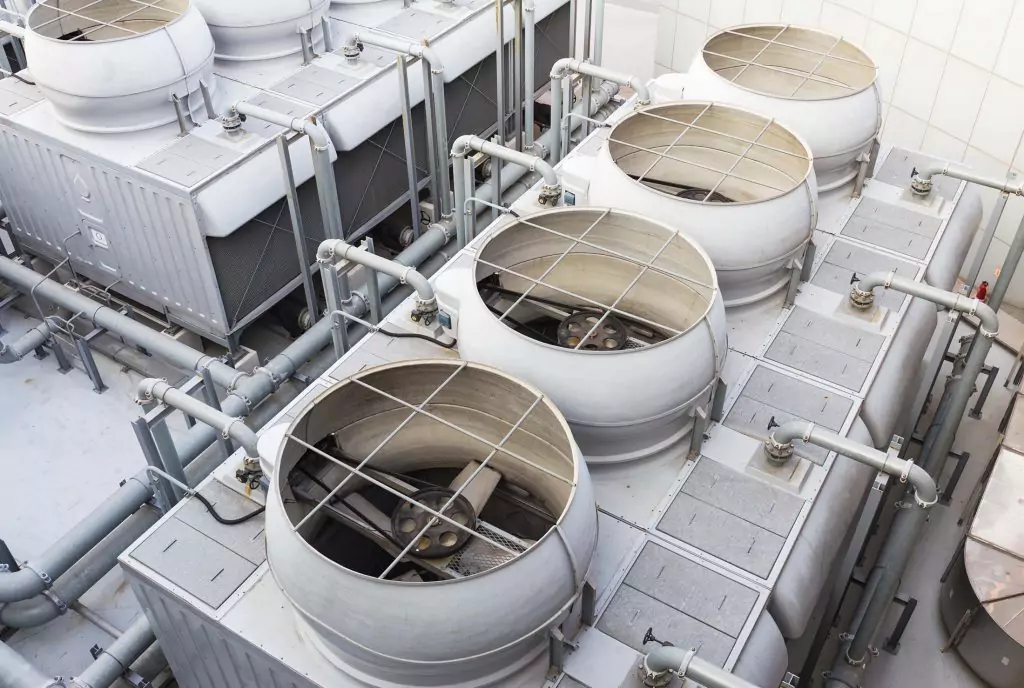 Advantages of Polyurea Coatings
for COOLING TOWERS
Polyurea coatings offer several advantages for cooling towers, including:
In conclusion, coating rooftop cooling towers with polyurea offers numerous benefits that enhance their performance, durability, and lifespan. By implementing a polyurea coating system, building owners and managers can ensure the long-term efficiency of their cooling tower systems, reduce maintenance costs, and improve energy efficiency. Protecting and maintaining these essential components of any HVAC system is vital, and polyurea coatings provide an excellent solution to achieve these goals.
Take the first step towards a low cost polyurea, polyurethane, or spray foam business opportunity and call us at 800.227.2905 or fill out our contact form below. Someone from our company will contact you to answer your questions and provide you more information.