What are the Advantages of Polyaspartic Coatings?
WHAT ARE THE ADVANTAGES OF POLYASPARTIC COATINGS?
What do you do when tough
Unlike other coatings, polyaspartic coatings possess an incredibly high level of abrasion resistance, making them ideal for high-traffic areas. They also demonstrate exceptional chemical resistance, protecting surfaces from corrosive substances and preventing damage. Additionally, polyaspartic coatings offer excellent UV resistance, preventing fading and deterioration in outdoor applications. This unparalleled toughness, coupled with its quick curing time and long-lasting durability, makes polyaspartic coatings the go-to choice for industries such as automotive, aerospace, and industrial flooring, where performance and longevity are paramount.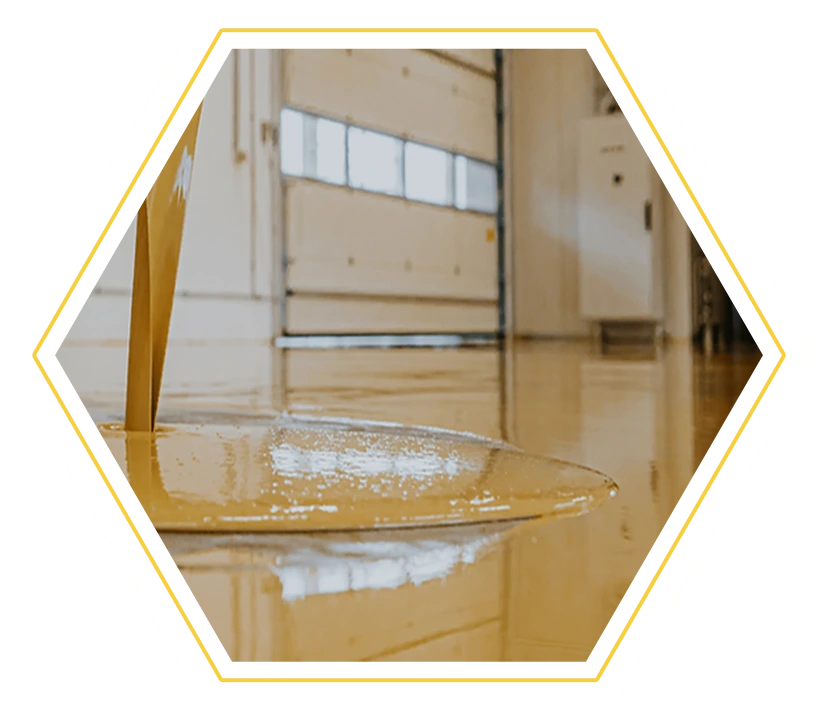 Polyaspartic Coatings:
The benefits and uses
Polyaspartic Coatings have many advantages, including high durability, quick return to service, and UV Stability. They also resist abrasion and chemical resistance in harsh environments. Concrete flooring and machinery can be very tough, but they will eventually wear out without proper sealing. Whether you're in a gritty garage or a heated high-traffic commercial space, indoors or outdoors, a Polyaspartic coating can give you incredibly strong, long-lasting protection.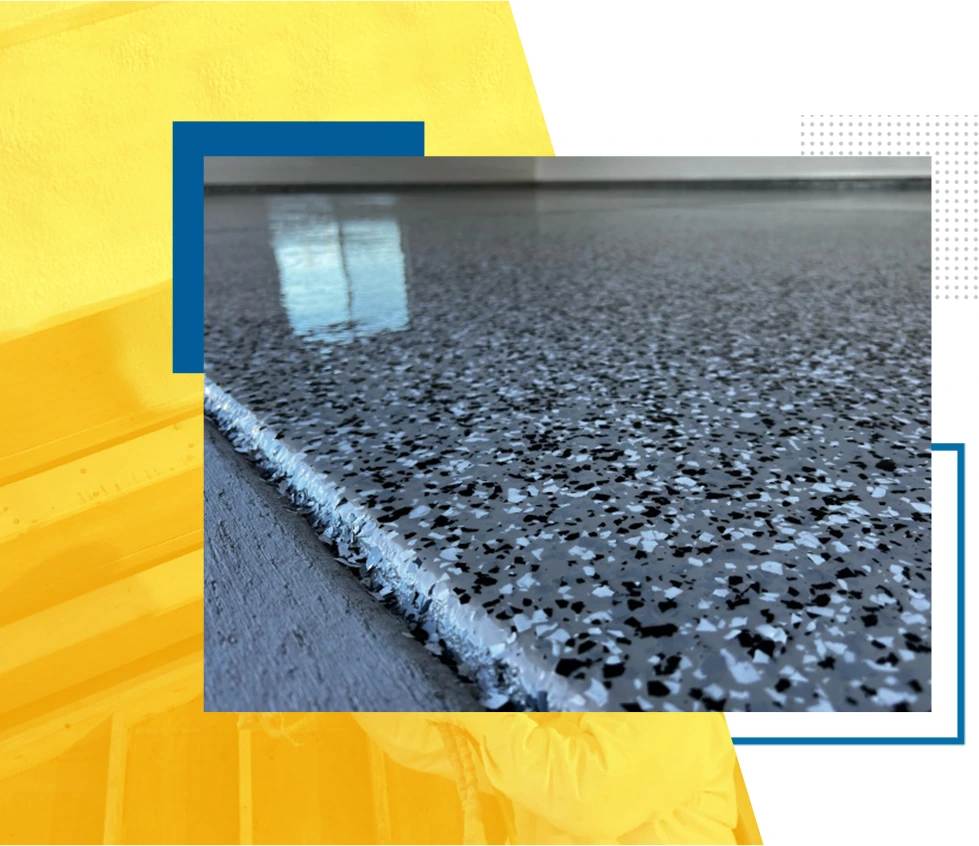 What about Polyaspartic coatings
is revolutionary?
Polyaspartic coatings protect the paint underneath, have a 2900 psi tensile strength, and are 3-5 times harder than epoxy. Polyaspartics provide similar performance as a polyurethane coat but at a higher level. It's also a low-to-zero volatile organic compound (VOC), so the cure time is significantly faster.
Its flexibility, protective strength, and chemical resistance make this a popular choice for garage floors, driveways and decks.

Other benefits of
Polyaspartic coatings include:
Key benefits of polyaspartic coatings include:
For environments that require abrasion-resistant concrete coatings, epoxy and polyurethane have traditionally been popular choices. However, Polyaspartic coatings have proven to be superior to them in these environments. Taber Abrasion testing revealed that Polyaspartics are almost three times stronger and more durable than epoxies.
They are also stronger, more flexible, less likely to yellow from sunlight, and resistant to scratches. They are more stable, less likely to crack, won't peel, and cure quicker for a shorter time. Polyaspartics contain very few or no VOCs because they are 100% solids. This means that they are more sustainable and better for the environment.
Find out more about the Polyaspartic concrete coating ArmorThane offers for your business. Click here to find a certified ArmorThane applicator in your area, or click here to find out how you can become a certified applicator yourself.
Professional Polyaspartic Application Training
Become a Certified Polyaspartic Applicator
Take the first step towards a low cost polyurea, polyurethane, or spray foam business opportunity and call us at 800.227.2905 or fill out our contact form below. Someone from our company will contact you to answer your questions and provide you more information.