Protect Your OEM Parts With
ArmorThane Polyurea Coatings
Protect Your OEM Parts With ArmorThane Polyurea Coatings
distinguish yourself from the pack
External factors that affect the automotive industry can deceive many people. They fall for the old saying, "If something looks good (in our case, an automobile), then it is good." But the most important thing is the parts that allow your vehicle to function, like the spark plugs, batteries, fuel injectors, engine heads. If something fails or requires replacement on your vehicle, you look to OEM (Original Equipment Manufacturer) parts because you know they're reliable, usually covered under warranty, and they fit. However, thanks to the growth of the internet, businesses sell OEM parts that can be difficult to compete with. 
So, how can you distinguish yourself from the pack?
ArmorThane is the most renowned provider of polyurea solutions. Founded more than 30 years ago, ArmorThane has built up a catalog of the greatest protective coating solutions with virtually unlimited applications for any business serious about protecting and prolonging the life of its products. Our polyurea coatings cover a broad array of applications, including boats and vehicles to protecting oil rigs and military uses in addition to OEM parts. In this article, we'll take a look at a few advantages of investing in polyurea coatings made by ArmorThane to protect your OEM parts.
WHY YOU SHOULD PROTECT YOUR OEM PARTS WITH POLYUREA COATINGS
The importance of world-class waterproofing stadiums is for maintaining the stadium since it helps ensure the building's durability. The stadium roof covers and protects all the elements underneath it and inside the structure. Without proper waterproofing, corrosion, movement, and continuous exposure to temperature variations could cause the structure to break as the water gets into these areas, causing structural damage.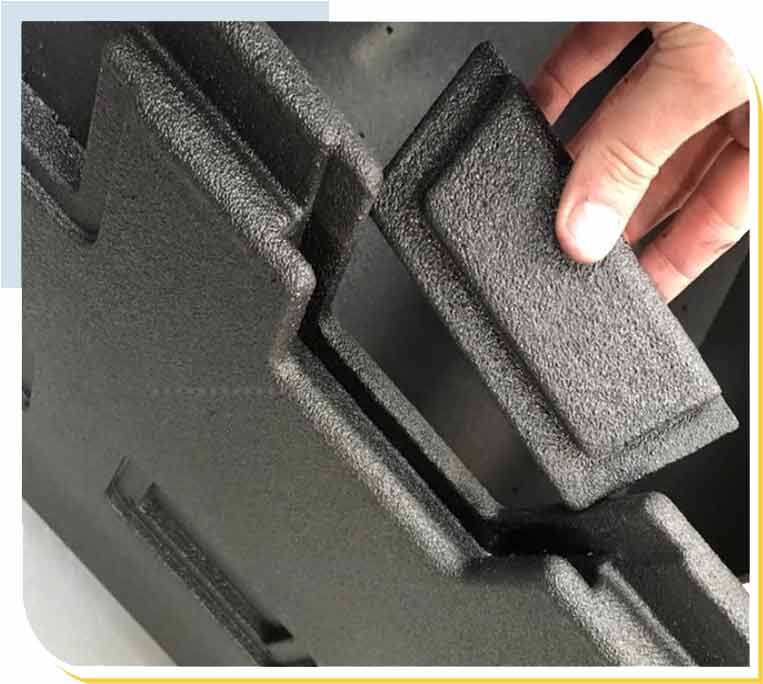 Maintenance Considerations 
There is indeed a lot of competition in the auto parts sector. There are well-established automotive parts shops that are typically owned by friendly people who know your name and who are easily accessible in case you require a specific component. Still, now you have an overabundance of online automotive parts dealers, including OEM automotive dealers, big chain stores, and auto parts stores, that you are competing against as well.
TO STAND OUT FROM THE CROWD
When you purchase polyurea coatings made through ArmorThane to protect your OEM parts, you'll help your car parts stand apart from the rest. Instead of buying a piece that normally has a fixed time-to-market, your customers can buy OEM parts using the help of our polyurea spray coatings, giving their peace of mind that the OEM part that they purchase from you will last longer than the rivals' OEM part.
TO OFFER A SUPERIOR PRODUCT
There's no doubt that when you invest in ArmorThane polyurea coatings to protect your OEM parts and components, you're offering your customers an excellent product. Your OEM parts will be more in terms of resistance to temperature variations and will be better able to handle the heat that is essential for engine settings. It is common for cars to overheat. However, using polyurea coatings on vital parts will ensure that your engine isn't getting excessively hot and too cold. Additionally, your OEM parts will come with an additional layer that can reduce the wear and tear that mechanical parts suffer when in contact with other parts. This increases their lifespan and can save you money over the long term if OEM parts are more durable than those of your competitors. '.
TO OFFER CHEMICAL RESISTANCE
Polyurea coatings are impervious to most everyday chemicals and the majority of chemicals used within the auto industry. Applying a polyurea coating to OEM parts adds a layer of protection against hazardous substances, such as chemicals. Just adding protection from the elements could make your OEM parts keep their value and last longer, not letting them go.
TO OFFER DURABILITY AND STRENGTH
With polyurea coatings added to OEM parts, they are given an extra layer of strength and durability to endure whatever is thrown at them. They resist corrosion, scratches, and dents, as well as impacts.
We'll admit it: the majority of automobile parts are dull. They are packaged in dull packaging and made of metal once you open them up and don't have any distinctive characteristics.
It's not quite the same as opening a present during Christmas!
However, imagine your OEM component arriving coated by ArmorThane polyurea coating. In this case, the expression, "If it looks good, then it is good," is true. ArmorThane is stunning and provides your OEM parts sleek appearance that your customers will be raving about. This is yet another reason to consider investing in polyurea coatings to protect OEM parts.
CHOOSE US FOR YOUR OEM PARTS TODAY
Not only is boasting of having your OEM parts covered with ArmorThane a selling point to your customers, but it also will benefit your customers significantly once they purchase the parts that they will need more OEM parts to turn to you. What is good for customers is good for business.
ArmorThane is a great value and offers security and appeal to help you increase sales and differentiate your business from competitors for OEM parts. 
It is essential to consistently sharpen our abilities, seek new knowledge, and enhance the level and variety of services and products offered in today's environment. This is why ArmorThane is so valuable. We not only provide information about polyurea technology to the industry, but we also provide a whole blog network of constantly updated websites which you can subscribe to in one place. You will receive a weekly newsletter with all the recent articles posted to our 250 blogs focused on the coatings industry. Click here to sign up today! 
WANT TO BECOME A
CERTIFIED POLYUREA APPLICATOR?
A small investment for coating equipment and products will get you started in a new polyurea, polyurethane, and spray foam business or increase the revenue of an existing company. With no franchise fees or royalties, starting a business or other ArmorThane dealer business is a relatively low cost venture.
We provide personal training to get your new polyurea or polyurethane system up and going. Plus, we have a dedicated support team ready to assist you anytime you need us. We sell to dealers around the world who use our products for a wide variety of applications. These include everything from truck bed liners to animal habitats.

NO FRANCHISE FEES

TRAINING PROVIDED

24/7 TECHNICAL SUPPORT

MARKETING ASSISTANCE