Rehabbing Aging Concrete Wastewater Infrastructure
AGING WASTEWATER TREATMENT
FACILITY REHABILITATION
Many of the country's wastewater and sewer facilities are approaching the 50-100 year mark, and they must be continually fixed up to remain in use for a growing population. Yet municipal wastewater treatment centers, sewage systems, and vaults withstand some of the most severely corrosive environments in the water market, in addition to needing to pass increasing Environmental Protection Agency (EPA) scrutiny.
At industrial plants, the EPA furthermore enforces requirements to ensure that industries pre-treat toxins in their wastes to safeguard local sanitary channels and wastewater treatment plants.
These extreme wastewater plants must deal with environments ran under consistent chemical direct exposure and heavy abrasion that deteriorate concrete and rust steel in clarifiers, containment pits, anaerobic digesters, manholes, tanks, and other infrastructure assets.
A variety of aspects can trigger these structures to develop substantial cracks through which wastewater can escape (exfiltration), or groundwater can get in the wastewater system (infiltration). Leaks, cracks, and damage to existent coating systems not just top the list of problems in common upkeep and brand-new construction, they can also set off serious red flags if municipalities or commercial facilities are discovered in violation of EPA guidelines.
Luckily, polyurea coatings are proving ideal for wastewater infrastructure rehabilitation by presenting reliable, versatile, abrasive, and chemical-resistant waterproofing that not only bridges existing cracks but can elongate approximately 400% without cracking. Because they set and treat rapidly, and can be set up and used in a broad range of temperatures, they likewise decrease center downtime. Polyurea coatings supply robust, flexible waterproofing to bridge fractures and protect against future wear and tear.
TYPICAl issues WITH WASTEWATER TREATMENT FACILITIES
Cracks can emerge in aging concrete wastewater facilities for a variety of reasons– ranging from earth motion to daily or seasonal temperature level changes that trigger swelling and reduction consisting of freeze-thaw. Moreover, harsh chemicals utilized to deal with wastewater can weaken the concrete, as can direct exposure to hydrogen sulfide gas, a type of sulfuric acid present in sewage systems produced by anaerobic organisms.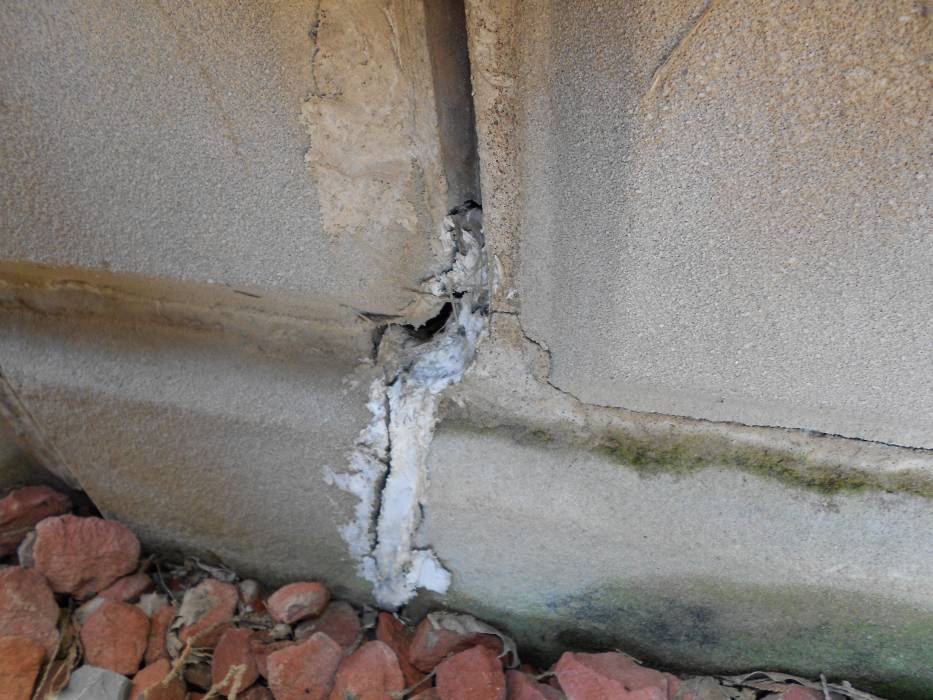 FIXING WASTEWATER TREATMENT
FACILITIES WITH POLYUREA
A cementitious product is traditionally used to fix wastewater-related sewage system leaks, but this has drawbacks, as do other coating products.
Because epoxies are restricted by substantially lower elongation residential or commercial properties, they break and do not bridge fractures well.
For concrete repairs in wastewater facilities from community manholes and lift stations to clarifiers, trenches, and sumps, many have transitioned to a sophisticated polyurea product from ArmorThane called 510H.
The spray-applied water-resistant coating creates a smooth, waterproof, long-lasting protective liner that stops leaks and strengthens the stability of the entire structure. It exhibits remarkable physical residential or commercial properties such as elongation up to 400%, fracture bridging, solidity, and tensile strength to create a robust industrial liner that secures, enhances, and waterproofs concrete wastewater infrastructure.
A number of the polyurea's qualities help to extend wastewater infrastructure longevity in addition to avoid wastewater exfiltration and groundwater infiltration.
Since the polyurea system supplies remarkable elongation, it bridges cracks up to 1/8″. With tensile strength higher than conventional products. It has much lower permeability for much more reliable waterproofing. Its impact, abrasion, and chemical resistance are exceptional so it withstands hydrogen sulfide. Instead of years between the replacement of cementitious finishes, the polyurea coating can cost-effectively offer years of protection.
With the proper crack repair work and surface preparation, the polyurea coating can be a thick film used straight to the concrete or comparable substrate. An alternate application technique that can sometimes mitigate the need for surface area or crack repairs is to pre-spray the polyurea to geotextile fabric panels positioned above the onsite substrate, merging the panel edges with more polyurea.
Because of the polyurea's ability to set and cure rapidly, it also minimizes wastewater treatment plant or infrastructure downtime. This can translate into thousands of dollars per hour savings as well as avoiding days of service disruption.
While traditional fixes such as cementitious materials will prematurely fail if not set up under a relatively narrow variety of temperatures, polyurea is created for installation and use from -40 ° F to +350 ° F. It will endure decades of freeze-thaw cycling and wide variations of temperature level and humidity.
For wastewater-related rehabilitation, polyurea is a remarkable coating for any application that needs crack bridging, durability, chemical and temperature resistance, along with fast turnaround. To learn more about ArmorThane's polyurea products and find out which would work best for your project, click here.