10/15/2021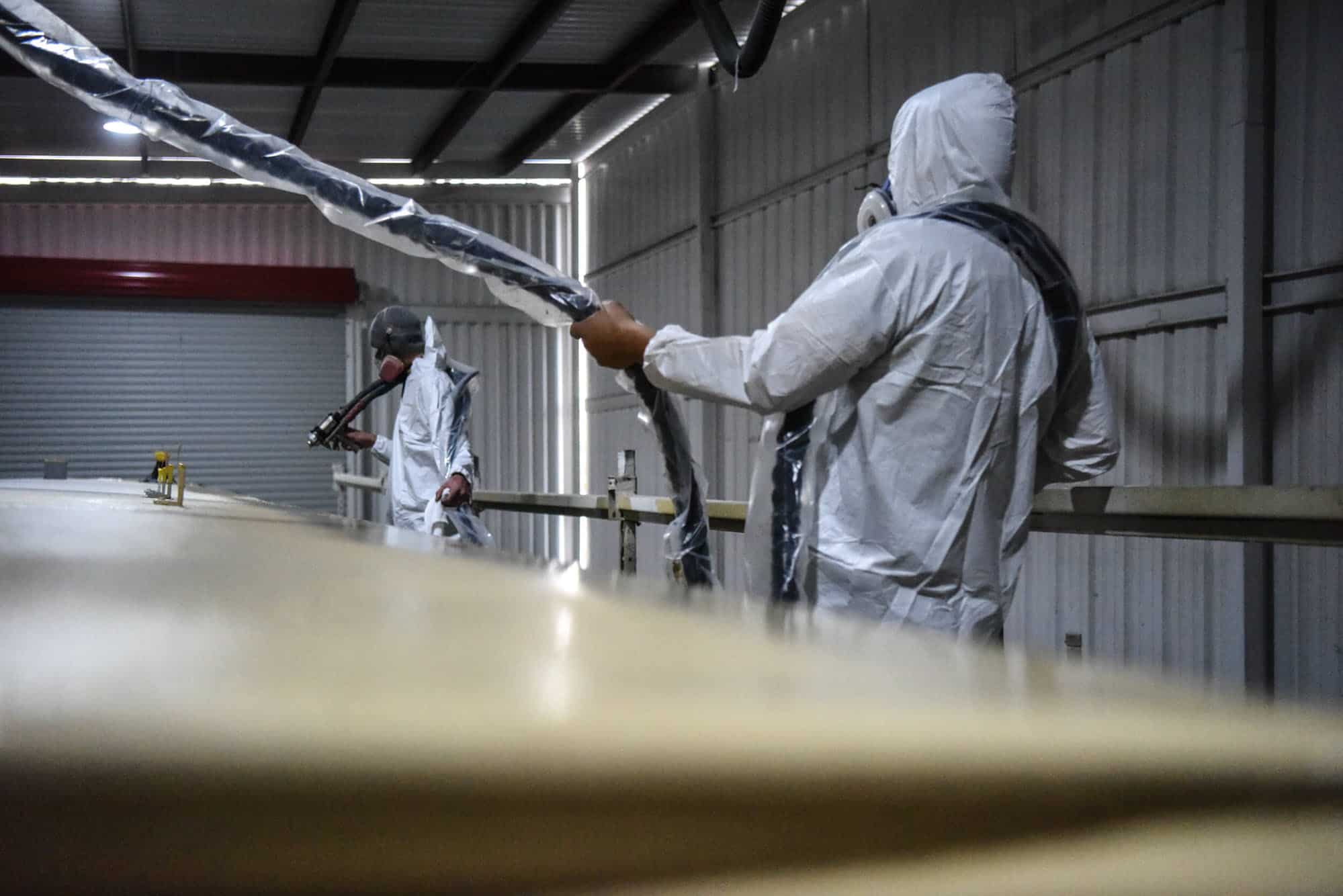 A completely new industry has opened up in recent years for polyurea coatings. Repairing the roofing systems of America's most widely utilized recreational vehicle (RV) has become a large market as the RV sector across the United States has been enjoying significant growth, with the number of baby boomers expanding the number of consumers who are interested in purchasing. In addition, with the typical roof of around 200 sq feet (over 18 meters 2.).
As the largest supplier with polyurea, polyurethane, polyaspartic, and e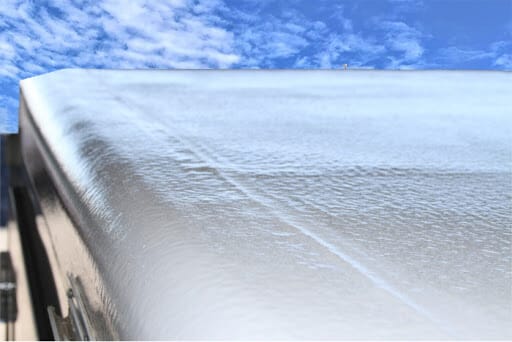 poxy resin-based coatings, we have found that there is plenty of demand for the topic. This rapid growth resulted in more accelerated production times for RVs, Campers, Fifth Wheels, and Trailers. As a result, in many instances, there was a reduction in resources for waterproofing. Over the long term, with exposure to the sun and the elements, consumers are reporting leaks and other damages to their RVs.
Additionally, conventional repair materials need to be restored for the protection of UV every couple of years, and they typically fail or develop an unsightly appearance within just a few years. However, our spray-applied 100% solids polyurea coating creates a continuous, long-lasting barrier to water intrusion and degradation.
Monolithic polyurea coatings provide a secure seal around the holes, protrusions, and bolts that are on the roof and in so, preventing water leakage. While at the same time preventing sunlight and UV degradation and gives a gratifying appearance.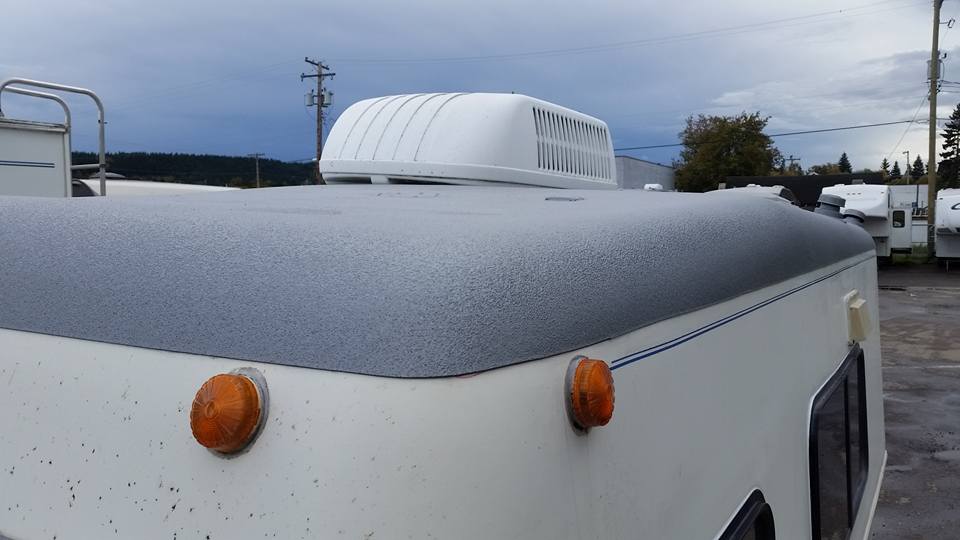 When repairing, the damaged rubber roof of the RV is removed to expose the existing plywood roof. Then all seams and gaps are filled in, and any adhesives previously applied to the surface are removed and sanded. Once the wood has been sanded down, the entire surface is primed with primer and then sprayed with polyurea in one, multi-pass coat application with sizes ranging from 1/16" to 1/8" (1.5 to 3.0 millimeters) dependent on the size of the roof.
From beginning to end, ArmorThane can have an owner's RV repaired and on the road in just a few days.
The ArmorThane process is much less expensive than replacing the rubber roof or replacing the roof on your vehicle every couple of years. The best part is that ArmorThane also adds the benefit of being an aromatic polyurea which means even after years of exposure to ultraviolet light the coating will not be damaged, cracked, or chalky in normal use.
ArmorThane quickly and efficiently solves the issues of rejuvenating old roofing materials on RVs. Click here to learn the ways you could save thousands using polyurea on the roof of your RV.