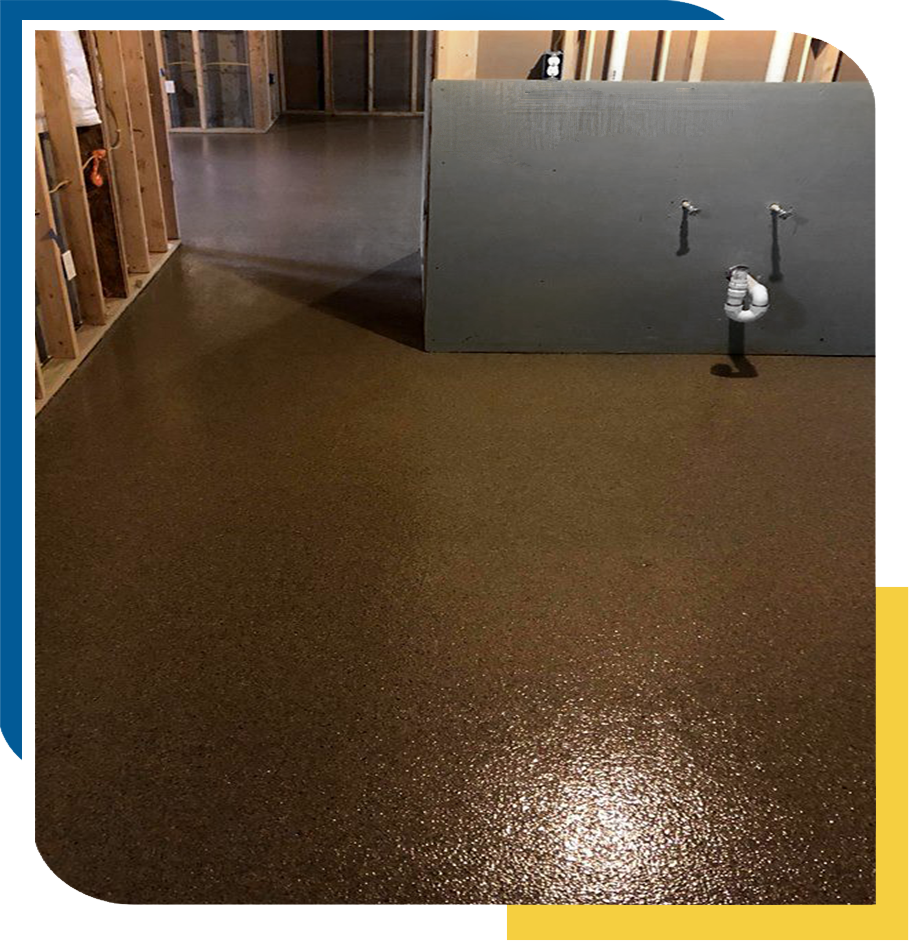 THE STRONGEST WATERPROOF PROTECTIVE BARRIER SOLUTIONS

There are several different liquid waterproofing solutions available. While silicone, rubber, or acrylic roof products have benefits and negatives, Polyurea coatings stand head and shoulders above the rest.
ArmorThane has manufactured high-performance polyurethane and polyurea coatings for over four decades. Our pioneering and innovative coating system technology is some of the most advanced in the industry. Our unmatched R & D, streamlined manufacturing, and quality control practices have made ArmorThane products the market leader in waterproofing coatings and systems.
Over the past 20 years, polyurea has become the No. 1 choice in resolving many issues in the coating industry. Its fast cure time, excellent adhesion, abrasion and corrosion resistance, strong, durable finish, and waterproofing capabilities make polyurea the ultimate basement waterproofing tool.
Waterproofing is the only way to stop water and vapors from entering the foundation walls permanently.
Polyurea forms a water-resistant, seamless monolithic coating for waterproofing slabs, wooden decks, roofs, and other surfaces to prevent leaks, rust, corrosion, and water damage. Seamless is the key consideration, unlike engineered systems available today that are sheets that must be joined at seams and corners. Polyurea is a one-piece sprayed on the membrane that works by sealing off the concrete walls. Its ability to stretch with the concrete foundation during heat and cold cycles and remain waterproof sets it apart. It will not age and crack as tar and roofing products do. Polyurea is the perfect basement leak repair.
The kind of walls you have in your basement will determine how and why it leaks. The following three walls are the most common types you see on homes in the United States.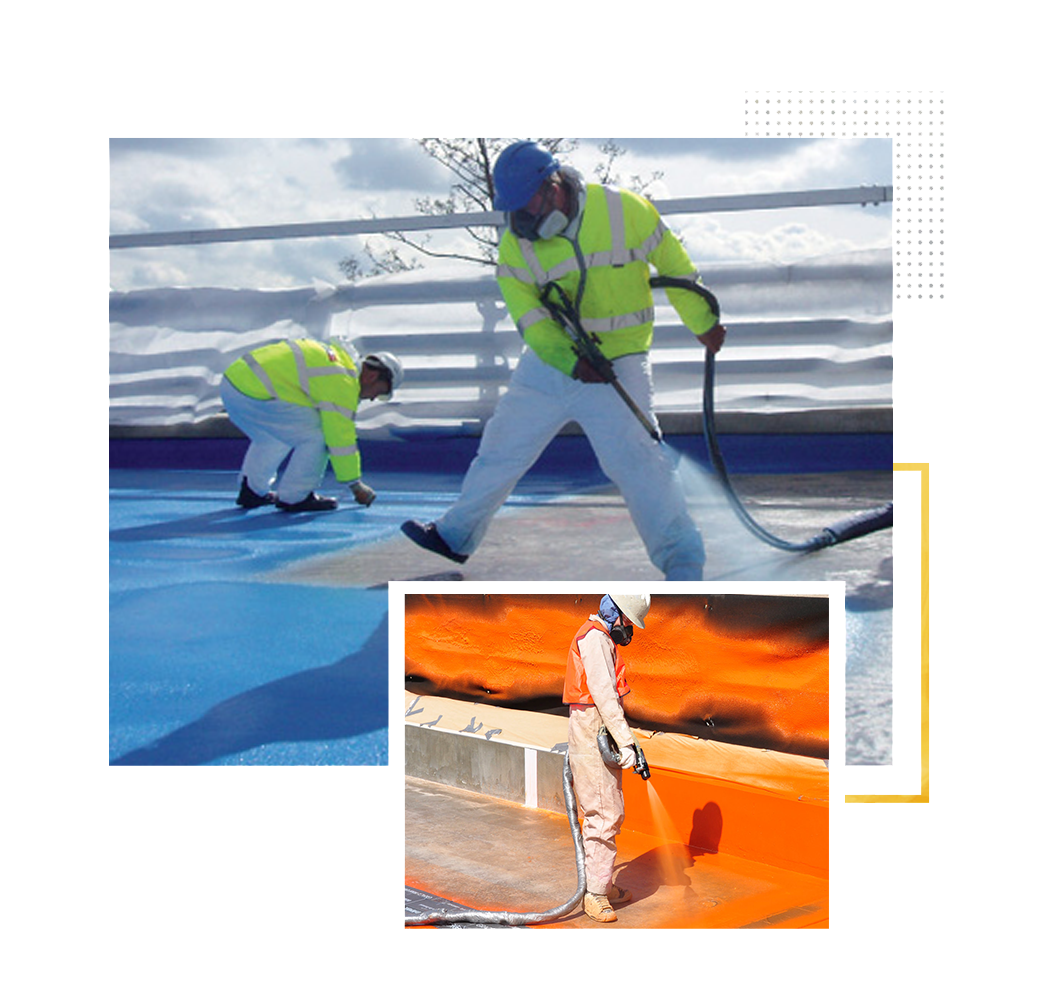 Concrete block walls – Like poured concrete walls, these will also leak along the floor/wall joint. The mortar joints between individual concrete blocks also have the possibility of leading to a basement leak. If there's pressure against a concrete block foundation, it can strain the mortar joints. This can cause cracks that will allow water seepage.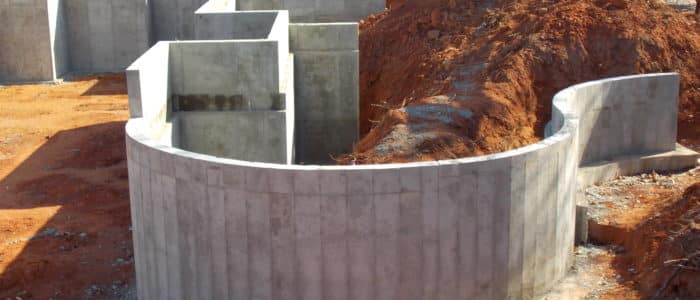 Poured concrete walls usually leak along the joint between the floor and wall. High hydrostatic pressure beyond the foundation can cause seepage through concrete walls. It can also force water into the basement along the crack between the floor and wall.
Clay tile walls are sometimes found on historic houses, and the most common location for a leak is the floor/wall joint. The mortar joints between clay tiles are also a common place for seepage.
Using a polyurea coating is your first line of defense in waterproofing your basement and can be done in just a few easy steps. ​

Contact us today
to find out more about how you can become an applicator or find an applicator in your area that can do it for you.